Large Metros Lead Employment Gains in the Latest Data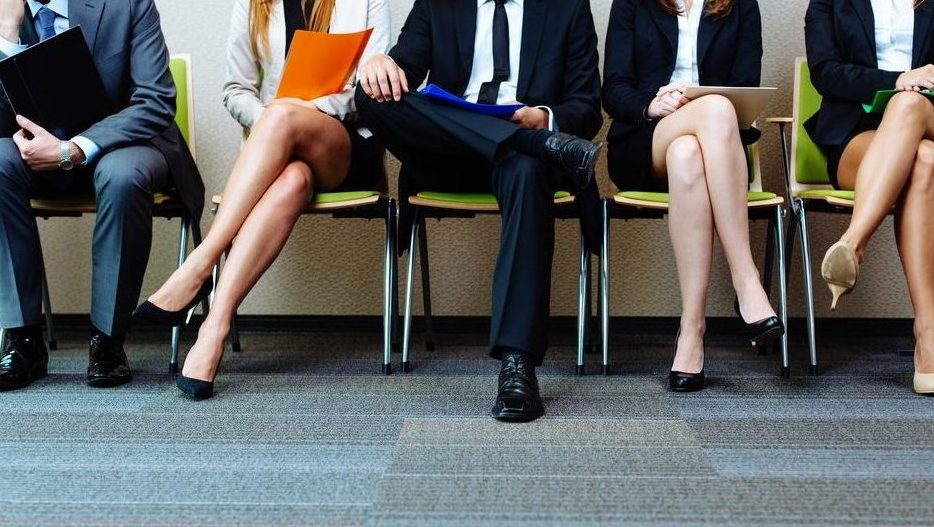 U.S. employers added nearly 2.3 million jobs in the year-ending November 2016, growing the country's employment base 1.6%, according to preliminary data from the Bureau of Labor Statistics.
Among U.S. metropolitan areas, New York reigned supreme, with the city's employment base growing by 107,000 net jobs, or 1.3%, during year-ending November 2016. For the same period, Dallas and Fort Worth respectively created 89,700 and 25,100 positions. The sustained healthiness of the Metroplex's job growth numbers continues to attract developers. In November 2016, for a second consecutive month, Dallas/Fort Worth secured the top spot for multifamily permitting activity.
The remainder of the year-ending November 2016 leaderboard was generally anticipated, offering only minor reshufflings. Notable, however, is Orlando's jump to #7 from October 2016's #9 placement. The market had been unmoved from the #9 spot since August 2016, when it entered the top 10. While Orlando additions were spread fairly evenly among industries, the Leisure/Hospitality Services sector accounted for 36.7% of new jobs for the 12-month period.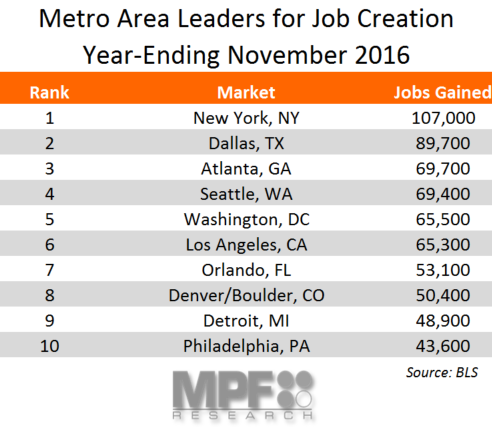 Though Orlando placed #7 for absolute job gains, it led for percentage growth in the local employment base. The metro registered base growth of 4.5%. The Sunshine State was additionally represented by Fort Lauderdale at #3 and Jacksonville at #4, though Sarasota/Bradenton and Fort Myers/Naples fell from the standings.
Baton Rouge and Denver/Boulder were also pushed from the leaderboard, while Reno, following a rare drop from the list in October 2016, returned at #2. Continued growth was logged across multiple Reno industries, further evidencing an increasingly diverse economy. The city's most noteworthy gains occurred within the sectors of Transportation/Utilities and Professional/Business Services, at 14.4% and 10.6%, respectively.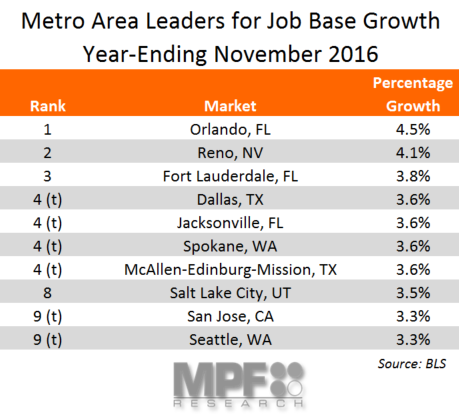 Texas' McAllen-Edinburg-Mission, perhaps the most unexpected contender, also landed in the top 10. The border hub, in a four-way tie for #4, experienced growth of 3.6%, or 9,100 net jobs. Nearly 63% of all new jobs could be credited to the Education/Health Services sector. The Monitor reports a University of Texas Rio Grande Valley expansion includes Edinburg and McAllen, where new research facilities are currently under construction.