Job Growth Decline + Peak Apartment Supply = Rent Growth Drop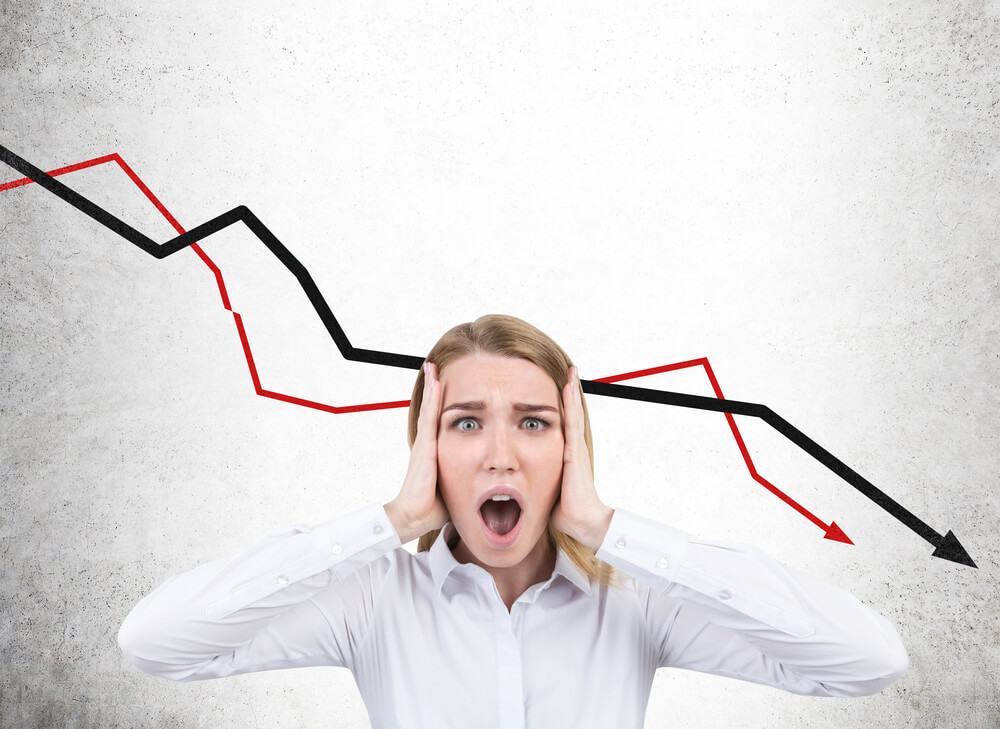 The correlation between job growth and effective rent growth is well-known. But if you needed further proof, it came in the most recent jobs numbers – not to mention the influx of new apartment supply, apartment rental data shows.
National year-over-year job growth was 1.6% in June, a moderation of 70 basis points (bps) since the cycle's peak in February 2015. While job gains nationally and in several major metros are declining, only eight of the top 50 job-gain markets recorded slower annual job growth than the national average.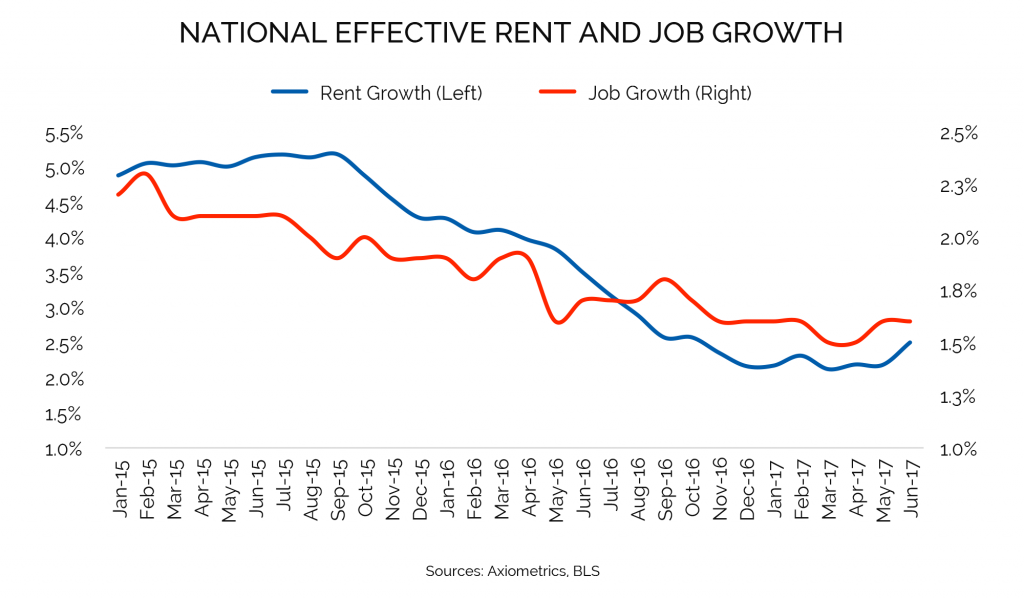 This slowing is evident in several top-tier and more active apartment markets — and not just in Houston and San Francisco. Charlotte and Chicago, for example, show significant moderation in both job and rent growth. Both metros have dropped an average of about 150 bps in annual job growth and about 300 bps in annual rent growth over the past two years, according to apartment market research. The fact that a cyclical peak 8,889 units have been identified to deliver in Charlotte and a cycle-high 8,293 are earmarked for Chicago also helped bring rent growth down.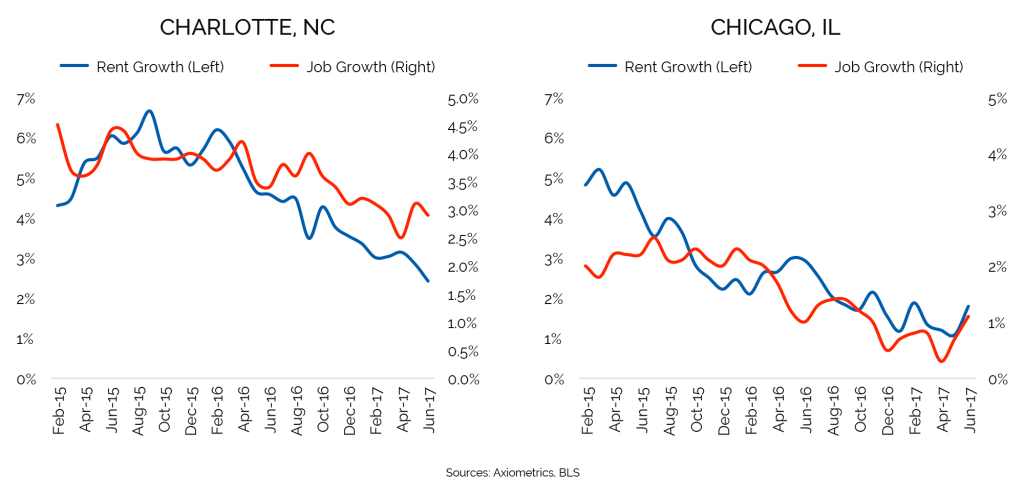 Dallas and Seattle, on the other hand, are two strong markets that continue to post enviable job gains month after month. Job growth has declined only about 60 bps, on average, in these two metros.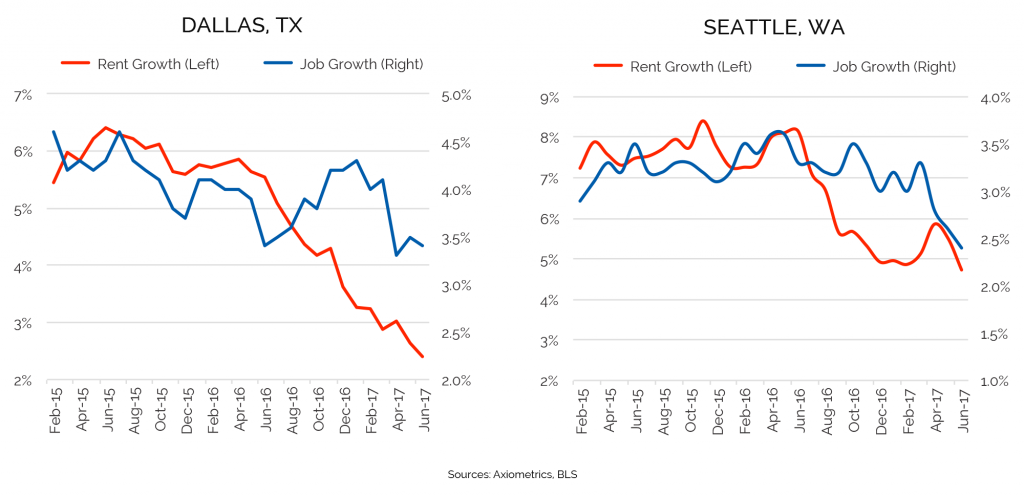 But despite the strength of the Dallas job market, rent growth is moderating sharply, down about 350 bps from mid-2015, mostly because of the massive amount of apartment supply coming to the area. Some 24,639 new units are expected to deliver this year – second most in the nation behind New York and more than at any point since the late 1990s – on top of 15,522 last year, apartment rental data showed.
Seattle rent growth has also declined at a similar level, albeit with some recovery in rent growth since the beginning of this year. Seattle supply is also peaking this year, with 11,679 new units identified, so that can explain the moderation of rent growth.
Energy Markets Rebounding
Oil rig counts are rising, and — considering that half of all U.S. oil rigs are located in the Permian Basin in West Texas — job growth in Southwestern energy markets is finally rebounding after a prolonged stretch of low oil prices.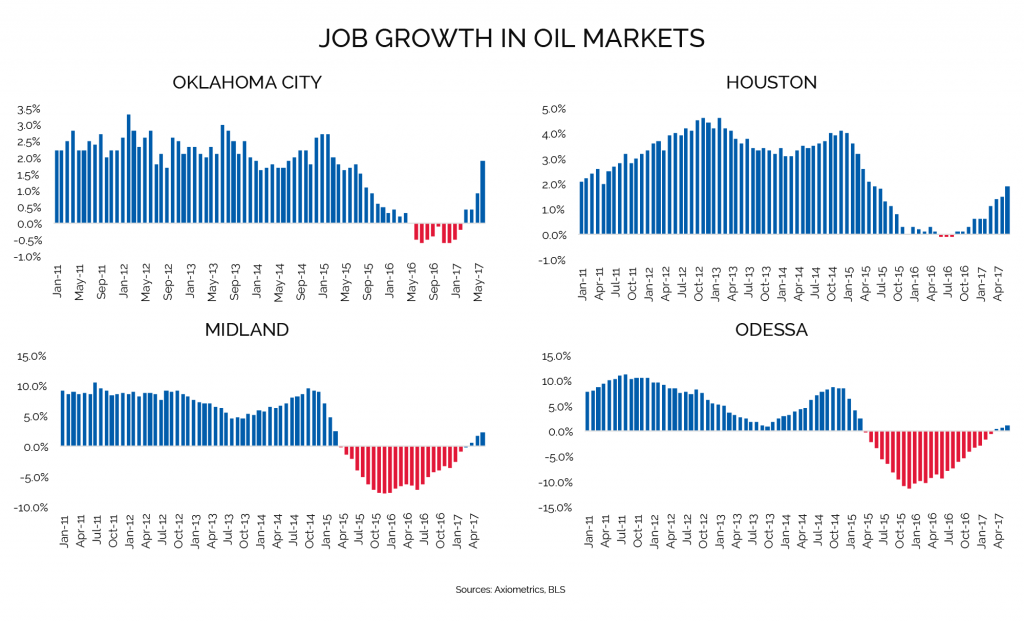 The number of jobs in Oklahoma City grew by an annual rate of 1.9% in June, the fourth month of positive annual job growth after a nine-month stretch of job losses. Midland and Odessa both experienced two years of job losses, but grew by 2.3% and 1.0%, respectively, in June. Consequently, these energy markets are beginning to see a turnaround in rent growth, apartment market research found.
Houston is an interesting case because the reports of its deep downturn have largely been exaggerated. Job losses were reported only in three months (on a rolling annual basis in the summer of 2016). But even then, the extent of these losses were minimal. In fact, Houston has grown its job base in the past 10 months at a faster rate than non-energy markets like Anaheim, San Diego and Washington D.C.
Still, Houston's huge construction pipeline exacerbated its decline into negative rent growth territory over the past 15 months: 47,674 units have been delivered to the market from 2015-the second quarter of 2017, and 9,431 have been identified to deliver in the second half of this year.