Job Growth Leaderboard Remains Largely Unchanged in November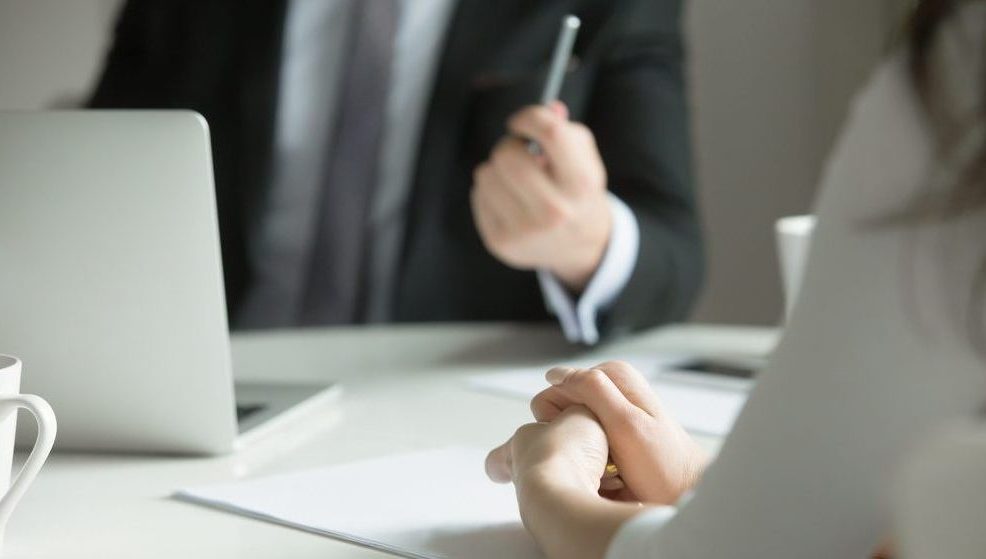 Nationwide hiring picked up slightly in November, with U.S. employers adding just over 2.1 million jobs in the year-ending November 2017. That figure again grew the country's job base 1.4%, according to preliminary data from the Bureau of Labor Statistics (BLS).
Among U.S. metropolitan areas, eight of the top 10 metros from October returned to the list for November, but several changed places. New York and Dallas retained the top two spots, although gains in Dallas for the 12 months ending in November dropped from 101,900 in 2016 to 73,100 in 2017.
Boston moved up to #3, displacing Atlanta to #4 after Atlanta gained 38,100 fewer jobs than in 2016. Houston retained its #5 spot, and Riverside/San Bernardino continued to climb up the list to #6. Phoenix rejoined the top 10 at #7, as Minneapolis-St. Paul slipped two spots to #8. Seattle also retained its spot from last month at #9, and Orlando inched up to #10 from #11.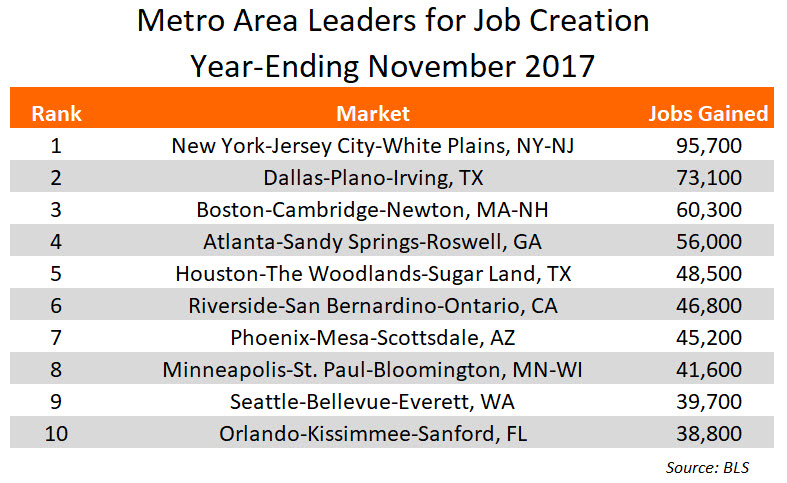 With slower job growth in half of this month's top 10 metros, the total jobs created in the top 10 for the 12 months ending in November were up 0.9% from October's annual total and were almost unchanged from the 12-month total for November 2016. A comparison of the same top 10 metro job-gainers from October to November revealed a 6.2% increase in annual job gains, led by gains in Houston and Boston.
On the annual percent-change leaderboard, Athens-Clark County held onto the #1 spot for the third consecutive month. Adding 4,600 positions during the 12-month period, the metro grew its base nearly 5%. Also registering annual growth above 4%, Sarasota/Bradenton maintained its spot at #2. More than 40% of the Florida metro's 12,200 new positions were attributable to the Leisure/Hospitality sector.
Meanwhile, the leaderboard's lowered barrier to entry allowed several markets – Orlando, Raleigh, Riverside/San Bernardino and Wilmington – to move up in the annual rankings, despite recording only slight improvements to job growth over the year-ending October 2017 figures.
At the same time, Corpus Christi dropped five slots to #9. Its tumble, though, is due to a BLS downward revision of annual job growth in October, as preliminary growth of 3.4% was revised down to 2.6% in final numbers. The revision addresses data collected around the time Hurricane Harvey hit Texas.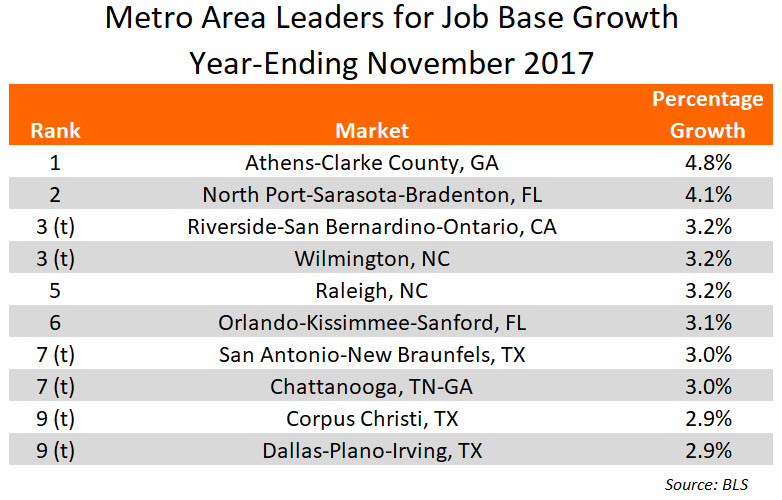 The introduction of Chattanooga, Dallas and San Antonio pushed Ann Arbor, Durham-Chapel Hill, Fort Lauderdale, Naples-Immokalee-Marco Island and Savannah from the standings.