Job Gains in Top Markets Remain Strong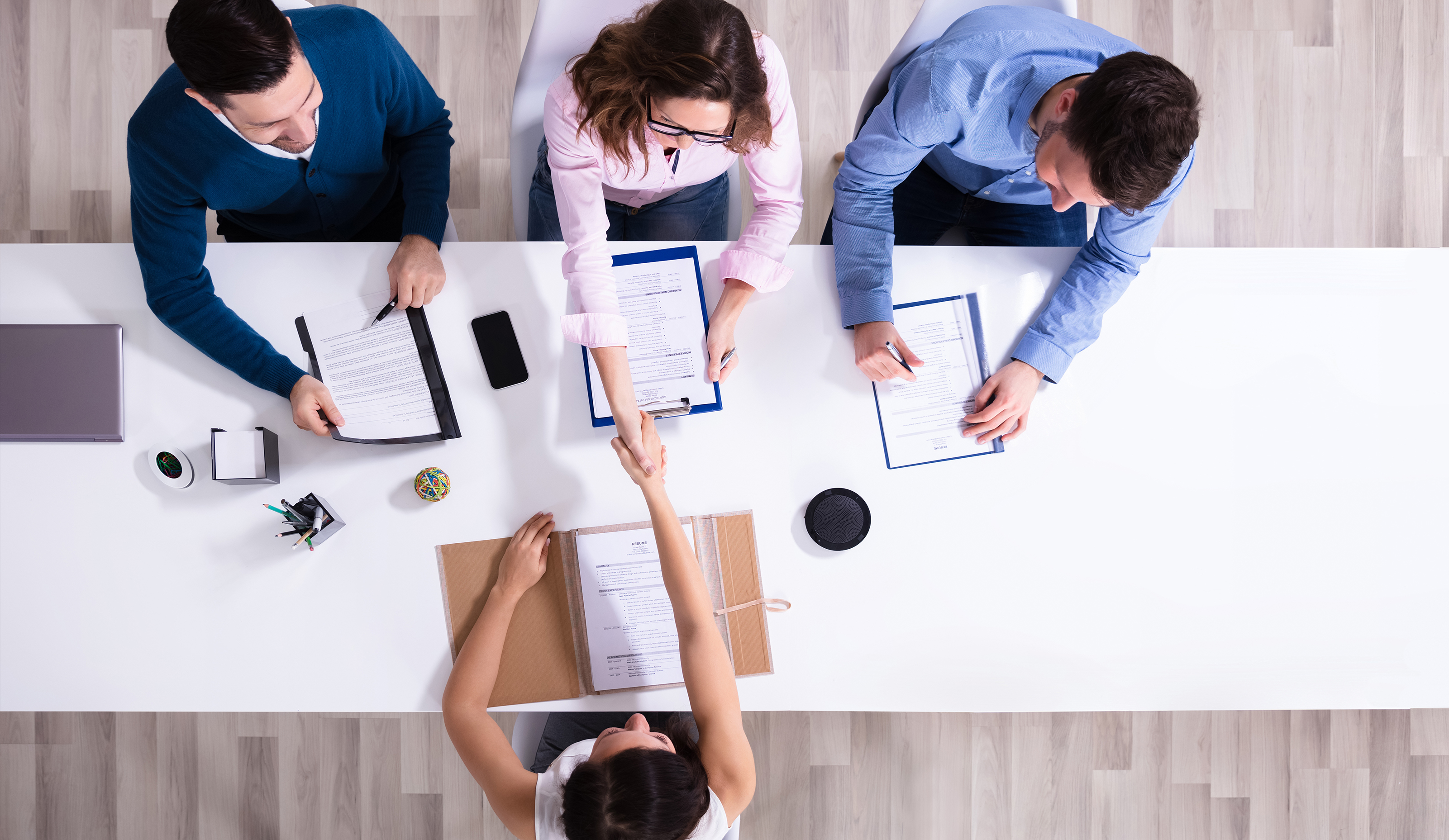 National job gains slowed but were stronger than expected in October, and that was the case at the metro level as well.
Despite looming economic headwinds, the total number of jobs gained in the top 10 markets RealPage tracks for the year-ending October was about 34,000 jobs greater than the total for the same 10 markets in October of last year, according to the latest release from the Bureau of Labor Statistics (BLS). Although, half of this month's top 10 markets had fewer jobs gained than one year ago. Additionally, the total for the top10 markets is about 5% below last month's total.

All of last month's top 10 markets returned to this month's list but there was movement in the top five.
New York once again led the nation in annual gains, but it is trending lower with a still solid gain of 324,700 jobs for the year-ending October. That is about 35,000 fewer new jobs than September's annual gain. Los Angeles jumped from #5 to #2 in October with a gain of 196,600 jobs and an increase of about 10,000 jobs from last month.
Houston and Dallas changed places at #3 and #4 as Space City added 194,100 jobs for the year compared to The Big D's 193,400 jobs. Both were close to September's totals. Chicago fell into Los Angeles' old spot at #5 with an annual gain of 167,000 jobs, more than 33,000 fewer jobs than last month.
The next five markets in the top 10 returned in order with #6 Atlanta adding 153,600 jobs, #7 Boston adding 115,300 jobs, and #8 Philadelphia adding 99,000 jobs, all three about 8,000 jobs less than in September. Phoenix and Riverside again rounded out the top 10 list, adding 89,200 and 86,100 jobs, respectively.
These month-over-month comparisons of not seasonally adjusted labor data from the BLS can sometimes be misleading, but nonetheless give an idea of overall trends. In October, only 53 of our top 150 markets had higher annual job gains than in September compared to 104 in September and 66 in August.
As mentioned, half of the top 10 markets were lower than one year ago and four of the next 10 markets had lower annual job gain totals than in October 2021 as well. Seven of the top 10 markets had fewer jobs gained than in September, perhaps signaling a slowdown.
With these ongoing job gains, the positive momentum that has helped many markets recover all the jobs lost early in the pandemic recession continues. In October, 113 of our top 150 markets had returned to or bettered their February 2020 employment level, 16 more than last month. Of the top 10 job gain markets, only New York and Los Angeles are below their pre-pandemic employment levels, and each are about a month away from full recovery.
Just two of the next 10 top 150 markets ranked by October job gains are below their pre-pandemic employment bases, two less than last month. San Francisco and Washington, DC are each about a month or two short of recovery.
Seven markets had annual job gains of 100,000 or more, one less than in September as job gains are slowing. Another 20 markets gained between 50,000 and 99,999 jobs, two less than last month. Only Jackson, MS reported an annual job loss from last October.
Unlike annual job gains, the annual percentage change in employment slowed in only one of the top 10 from last year but did slow in five from last month. All but two of September's top 10 returned in October with the two new markets considered major.
Dallas led the nation in percent change in employment for the year-ending October with growth of 6.9%, unchanged from September. Charleston moved up one spot to #2 with annual growth of 6.5%, a slight increase from one month ago. Miami remained in the #3 spot, slowing 60 basis points (bps) from September but registering a strong 6.2% growth rate.
Houston also recorded a 6.2% growth rate in employment in October, about even with last month but about 150 bps better than last year. Nashville moved up a spot to #5 with annual growth of 5.9%, down just 10 bps from September, while Charlotte also gained a spot on the list with growth of 5.7%.
Fort Worth jumped onto the top job growth markets list at #7 with 5.5% growth, up 20 bps for the month, and San Francisco followed at #8 with 5.4% growth, down 40 bps from September. Portland and Riverside also tied with San Francisco at #8 with 5.4% annual employment growth, and like San Francisco, Riverside fell 40 bps for the month while Portland gained 20 bps.

Falling off of September's top job growth markets list were Atlanta (last month's #10) and New Orleans, which held the #1 spot due to a temporary resurgence in employment after last year's Hurricane Ida disruption.
Of the top 10 growth markets, Charlotte and Charleston were markets with the steepest gains in employment growth compared to one year ago, rising 270 and 230 bps from October 2021. San Francisco was the only top 10 market with a job growth decline. The remaining top markets averaged about a 60-bps increase from last year.
The weakest major markets for percentage growth are still primarily in the industrial Midwest and Deep South. Major markets with sub-2% growth include Milwaukee, Albuquerque, Cincinnati, Chattanooga and Des Moines. In addition to the top 10, strong job growth markets include: Atlanta, Tampa, San Jose, Orlando, Anaheim and Seattle. Sixty-four markets had annual job growth rates above the not seasonally adjusted national average of 3.4%, one more than in September.