January Pre-Lease Rate Now Outpacing Pre-Pandemic Norms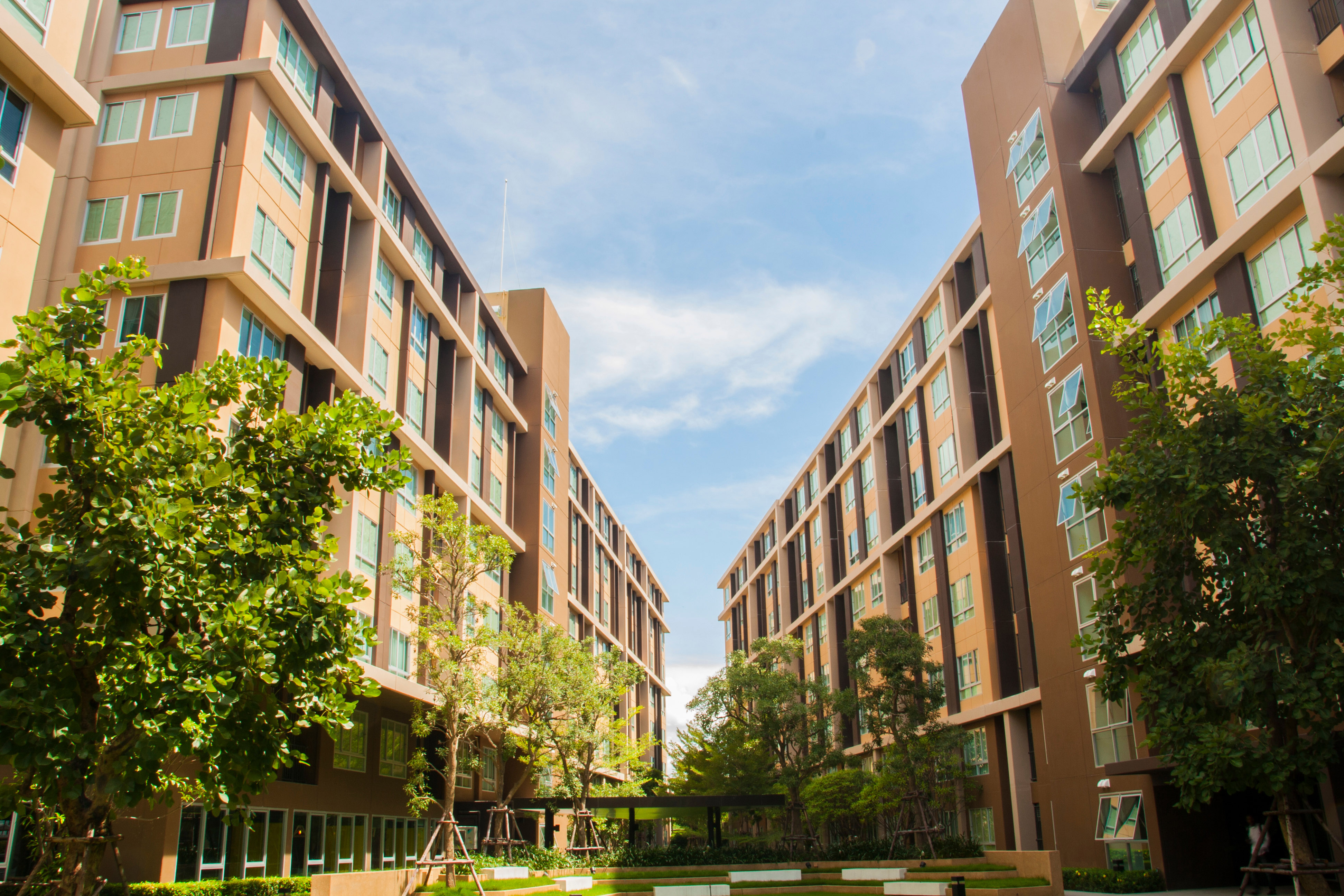 Student housing pre-lease rates have been inching higher and higher compared to historical norms in the last several months. In January, an inflection point finally occurred: Fall 2022 pre-lease rates now stand above pre-pandemic norms from 2020 and 2019.
As of January, 40.3% of beds at the core 175 universities tracked by RealPage were leased for the Fall 2022 school year. That rate registers above January 2021's pandemic-impacted rate of 31.6%, January 2020's rate of 39.1% and January 2019's rate of 37.5%. This is yet another indication that the student housing industry is largely functioning normally again.
As of January 2020, before the pandemic hit, the Fall 2020 pre-lease season was shaping up to be the best year on record. The Fall 2022 pace appears to be picking up the momentum where that pre-lease season left off.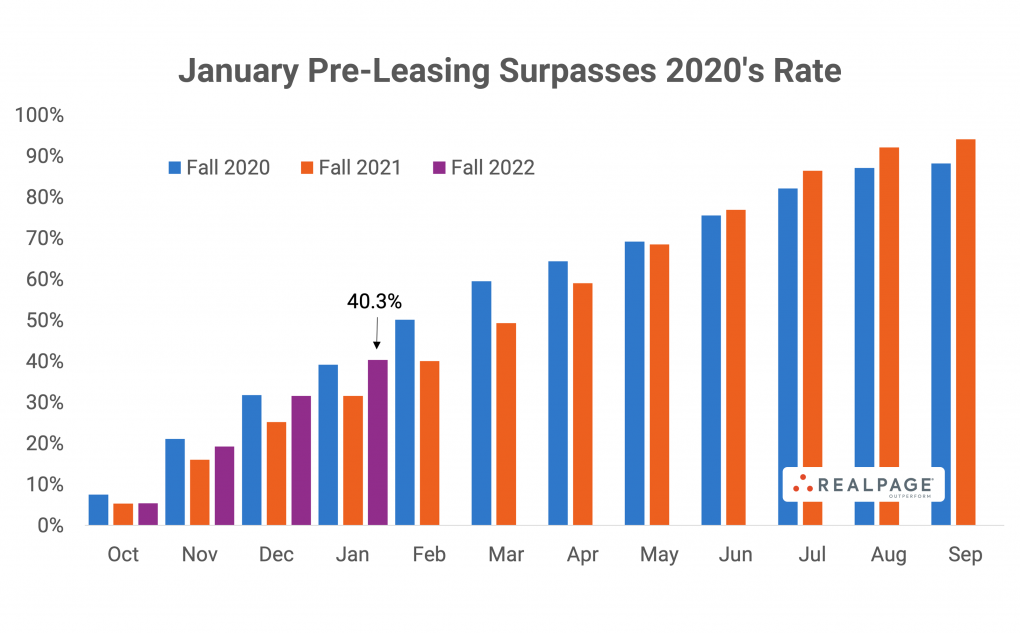 Across distances from campus, pre-lease rates mirror or exceed pre-pandemic years. As is typical, pre-leasing was strongest in pedestrian assets within a half mile of campus at 43% in January. This rate matches the January 2020 rate for pedestrian assets. Such strong pre-leasing at pedestrian assets is a welcomed rebound after the pandemic impacted these pricey, competitive assets.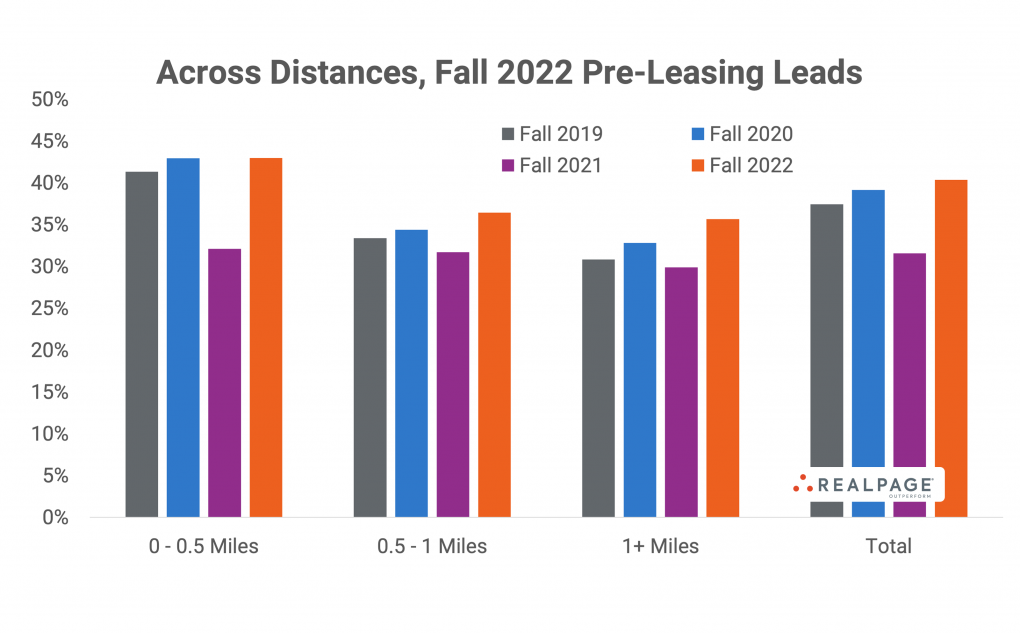 Properties within a half mile to one mile of campus reported 36.4% pre-leasing as of January, and properties more than one mile from campus reported 35.7% pre-leasing. Both rates registered above congruent January rates from any of the past three years.
Rent growth, meanwhile, registered at 3.7% across the RealPage 175 in January. Even discounting 2021's COVID-impacted rent change of virtually nothing, this January 2022 rate stands far above anything seen in the last couple years. Strong rent change and occupancy in the conventional market is likely spilling over into student housing. Students – particularly at schools in major apartment markets – could see how limited conventional rental options are and are opting to lock in their Fall 2022 living arrangements sooner.
One last bit of good news comes in on-site occupancy, also known as the rate at which students are occupying their leased units. Throughout the Fall 2021 semester, on-site occupancy registered above 93%, again marking the highest rate seen at any point in the last several years. After an unusual couple of years caused by the pandemic, students are back in class – or at least in their apartments.