Hospitality Jobs in the Bay Area Still Down Substantially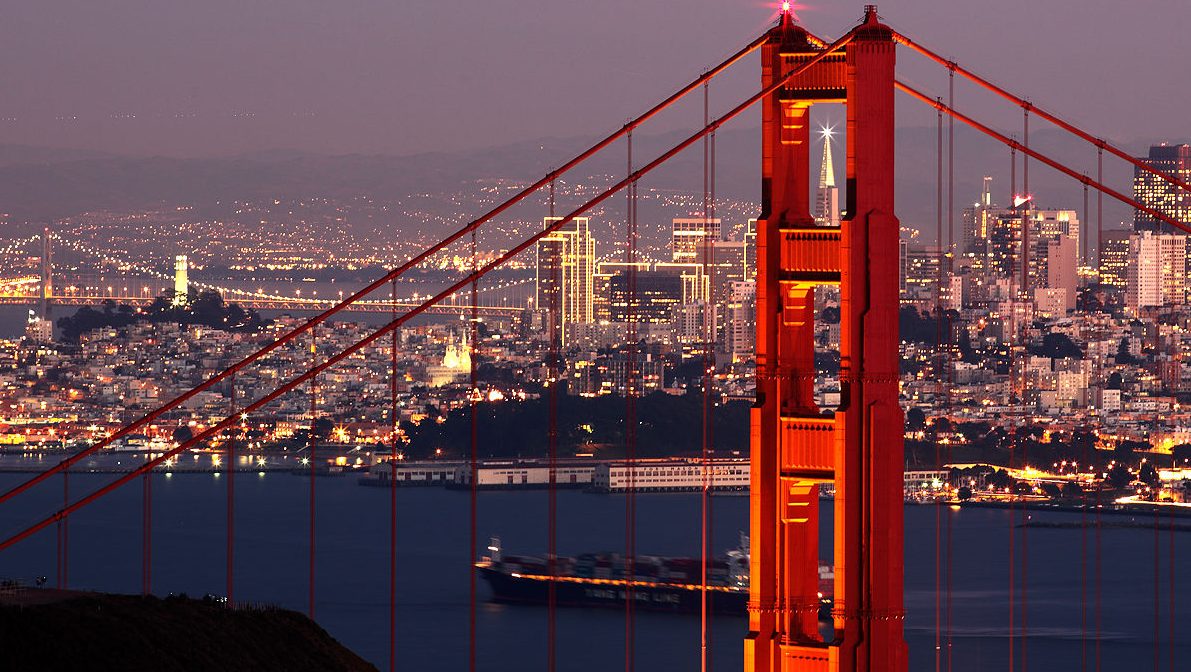 Leisure and Hospitality was the hardest hit employment sector following the initial U.S. outbreak of COVID-19 in March 2020. Cuts in this sector were particularly acute in the Bay Area, where Leisure and Hospitality employment is still roughly half of the pre-pandemic levels.
Following the pattern seen in every market across the nation, the Leisure and Hospitality segment in the Bay Area has an especially long way to go before full recovery. Employment totals in this job sector are still down by 45.8% since February 2020, according to the Bureau of Labor Statistics. That equates to an annual loss of 177,000 jobs across the Bay Area.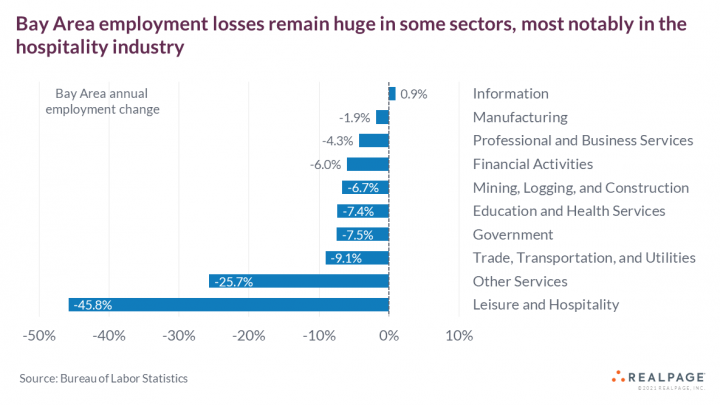 That is by far the biggest jobs deficit in the Bay Area. By comparison, the Professional and Business Services category is the Bay Area's biggest job sector, and the employment count there is off by only 32,000 jobs. That equates to a much smaller recovery gap – of 4.3% – left to make up.
The Information category, which is heavy in tech jobs, is the only Bay Area job sector that has gained employment in the past year. Information is up by 2,000 positions since February 2020, which is a 0.9% gain over pre-pandemic levels.
The Manufacturing category in this part of the county is also heavy in tech jobs. The Bay Area's Manufacturing employment count is down by 6,000 jobs, or 1.9% year-over-year.
Looking ahead, reopening of the economy should help the Leisure and Hospitality segment, and any gains in that sector should help overall job growth in the metro. RealPage economists expect job growth totaling about 158,000 positions across all sectors in the Bay Area in calendar 2021, but the region's total job count is not expected to get back to its early 2020 volume until sometime in the second half of 2023.
For more information on the Bay Area apartment market, watch the webcast Up Close and Local: Bay Area Market Update.