High Construction Volumes Across Southeast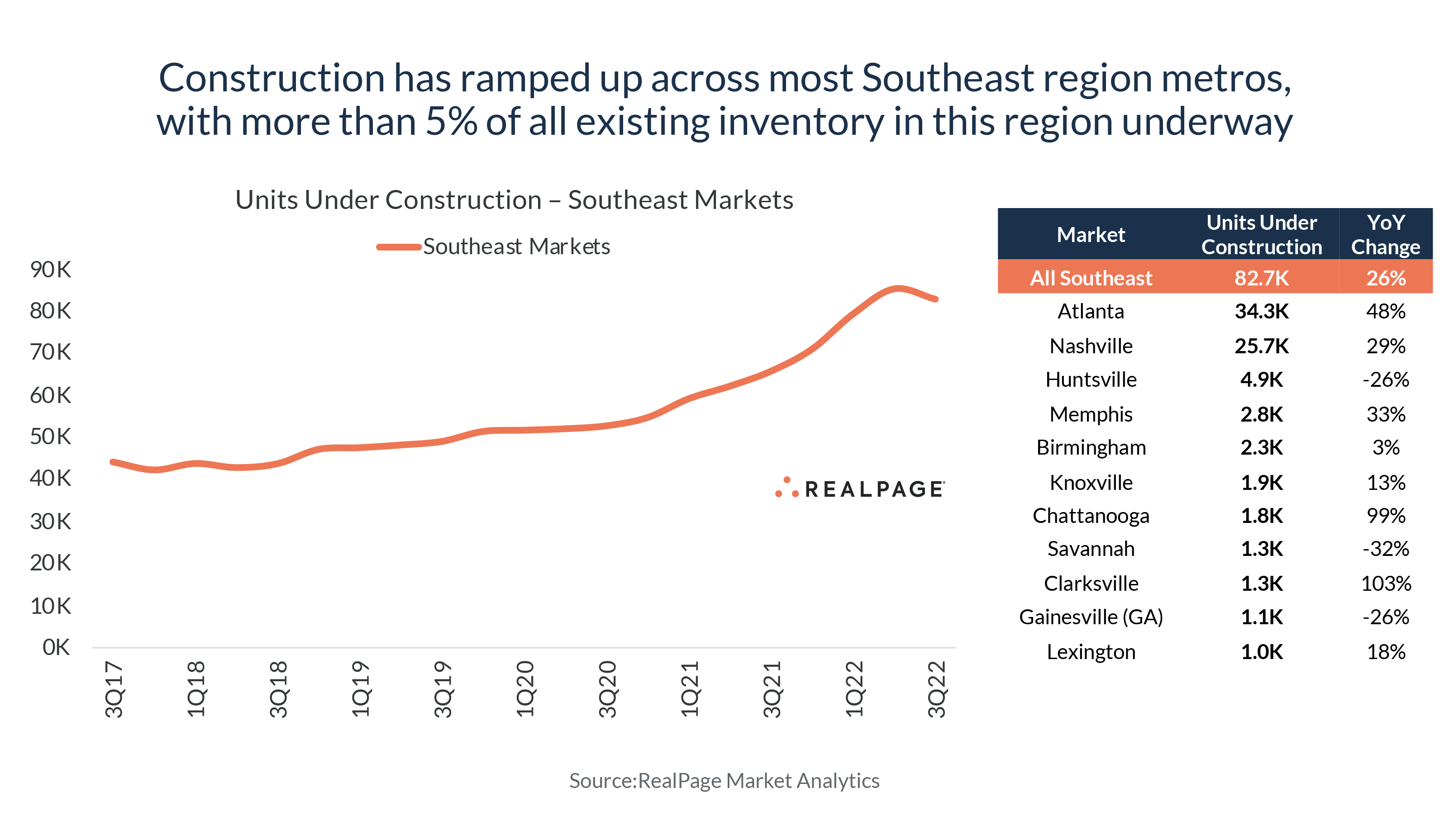 Across the Southeast region, an all-time high of 83,000 units are underway, accounting for a more than 5% inventory increase across the region. The more than 34,000 units underway in Atlanta account for a 48% increase year over year. The nearly 26,000 units underway in Nashville account for a 29% increase over last year. Nashville's soaring construction pipeline will grow its total inventory by 15%, with construction focused in Downtown Nashville and North Nashville, Southeast Nashville and Hermitage/Mount Juliet. And in Memphis, the 2,800 units underway account for a 33% increase year over year. A couple of the Southeast's smaller markets, such as Chattanooga and Clarksville, saw construction increase by about 100% in the last year.
For more information on the state of the apartment market in this part of the country, including forecasts, watch the webcast Market Intelligence: Q4 Southeast Update.