Here's a List: Texas Neighborhood Apartment Rent Growth Winners and Losers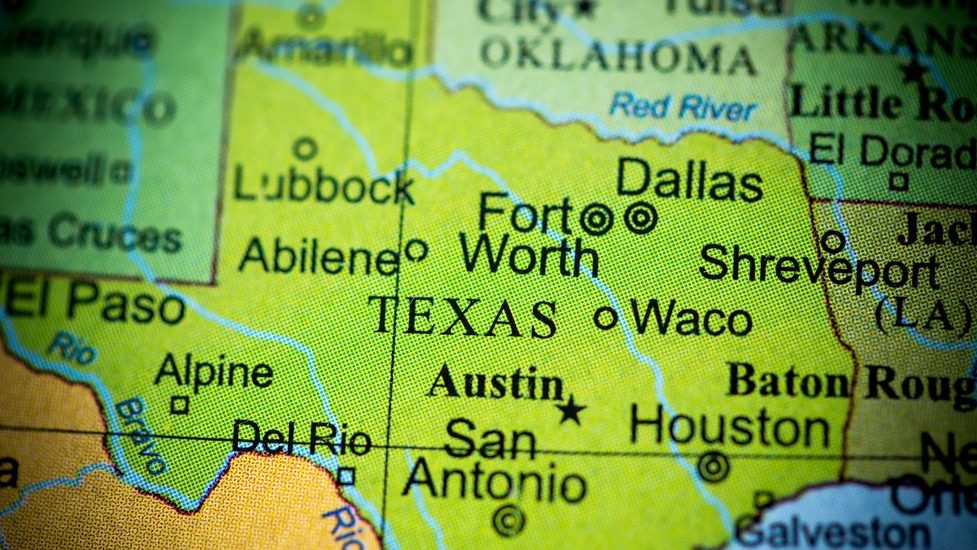 While the Texas apartment markets generally have prospered during much of the current economic cycle, performances from one locale to another have moved in different directions of late. That divergence becomes even more pronounced when you look beyond metro-level stats and dig down into submarket-level results.
Looking specifically at annual rent growth as a measure of overall health, the Lone Star State includes some of the country's best performers as well as some of the worst.
East Fort Worth, registering 11.2% annual rent growth in 2nd quarter 2016, places in the top spot across Texas, and nearly all of the neighborhoods on the top performer list are North Texas locales.
Obviously, the North Texas submarkets benefit from the red-hot economic growth seen in both metro Dallas and metro Fort Worth. The only submarket outside of North Texas that comes close to challenging the Dallas and Fort Worth neighborhoods for rent growth leadership is the Galveston/Texas City area, with prices up 8.3% on an annual basis.
A notable characteristic that all the neighborhood-level rent growth leaders share is that their stocks are extremely heavy on the bread-and-butter middle-market product segment. It is those Class B properties that are posting the most pricing power almost everywhere across the country.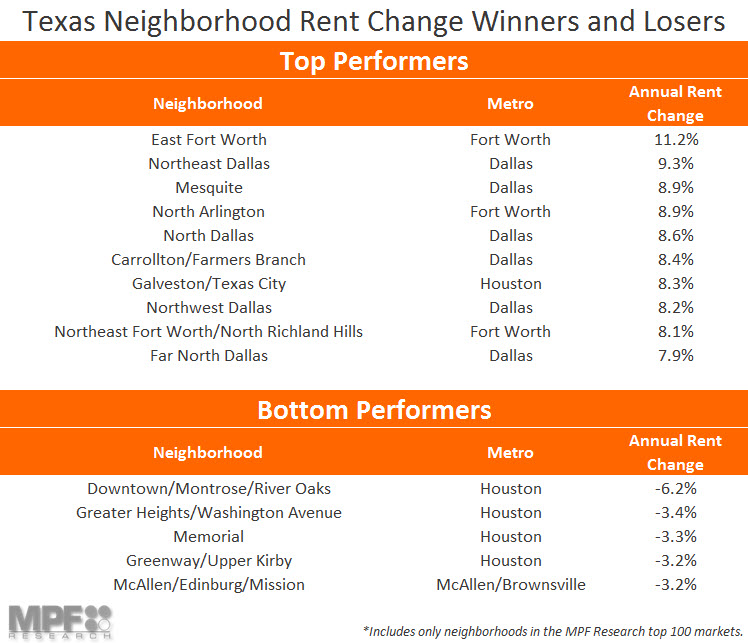 Going to the other end of the spectrum, Houston's Downtown/Montrose/River Oaks submarket logs the worst rent change performance, with pricing down 6.2% year-over-year. Also on the worst-results list are Houston's Greater Heights/Washington Avenue, Memorial and Greenway/Upper Kirby submarkets. All of these areas are neighborhoods now receiving huge blocks of new supply at the same time that Houston's energy-influenced economy has faltered.
Moving to the Texas-Mexico border zone, the McAllen/Edinburg/Mission submarket also lands on the weakest performer list, as rents dropped more than 3% during the past year.