Here's a List: Nashville Apartment Construction by Neighborhood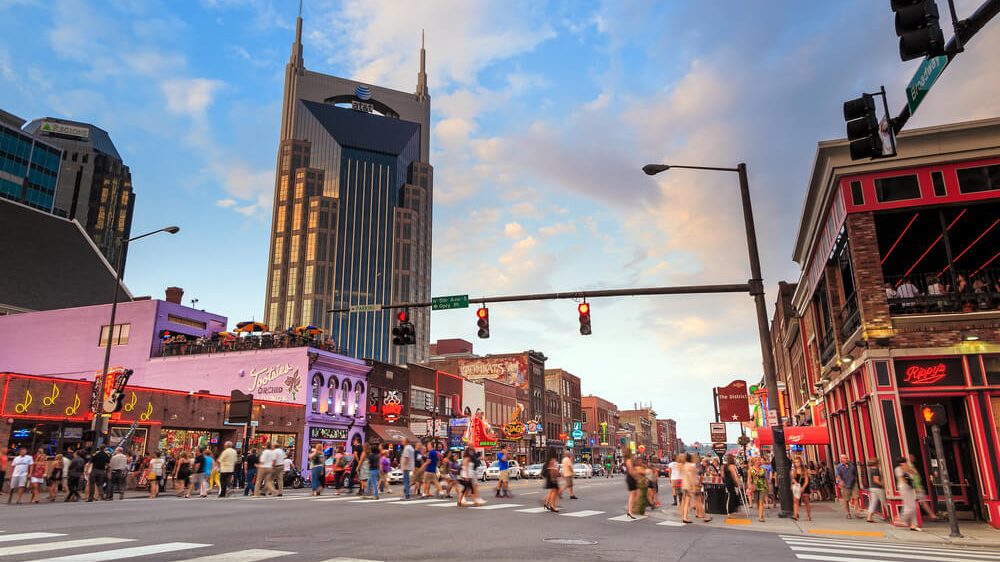 Ongoing apartment construction in metro Nashville will grow the area's total apartment inventory by 11.9%. That's the most aggressive pace seen anywhere across the country.
Surprising pretty much no one, Nashville's urban core leads building activity on the neighborhood level. MPF Research analysis from earlier this year ranked the Central Nashville submarket as the #3 neighborhood for apartment construction nationally during the current building cycle. Properties under construction right now in Central Nashville total 6,168 units, roughly 40% of the metro's total stock on the way.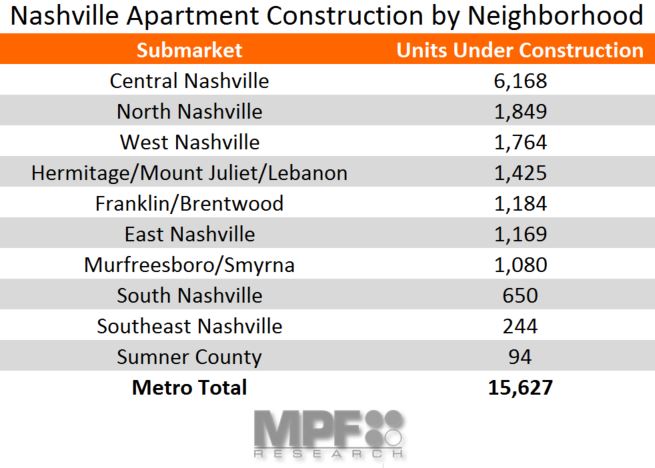 Look beyond the urban core, and you'll see the construction story beginning to get notably more diverse. The in-between zones of North, West and East Nashville – splitting the difference between downtown and suburban environments – are about to add quite a bit of additional product. That's a big shift from the pattern seen earlier, as suburban Franklin/Brentwood and Murfreesboro/Smyrna have accounted for nearly all the new apartments delivered outside the urban core through this point in the cycle.
Adding some variety to the locations of metro Nashville's apartment construction activity looks like a good thing, as it should be easier to digest new supply spread across multiple submarkets than it would be if all the projects in initial lease-up were highly concentrated. Furthermore, for now it looks like developers are doing an incredible job of staggering completion dates of the future product. Scheduled completion timetables call for 2,000 to 3,000 additions per quarter over the next couple of years, though it will be hard to keep the deliveries from bunching up if construction delays throw plans off course.