Here's a List: 10 Spots with Rent Growth Premiums for Class B Apartments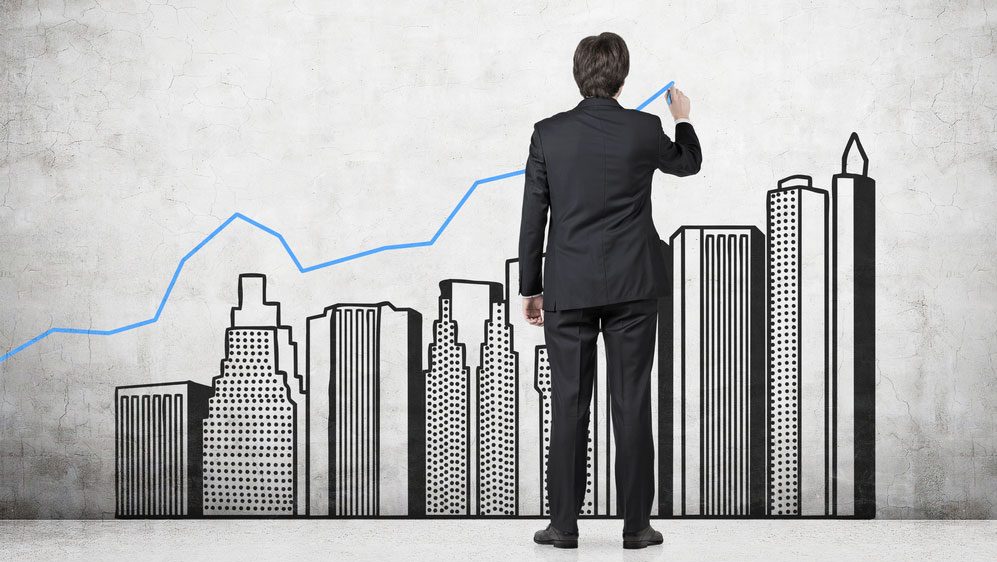 Today's strongest apartment rent growth is occurring in Class B communities – the bread-and-butter, middle-market properties that are the heart of the rental housing industry. Annual price increases for new-resident leases in this Class B product segment across the nation's 100 largest markets average 5.0% in 2nd quarter 2016, mildly ahead of the year-over-year rent growth of 4.5% in the Class A, top-quality stock.
Influencing the magnitude of the rent jumps at Class B communities, the properties are jam-packed full. Class B apartment occupancy is running at 96.2%, a meaningful premium over the 94.9% occupancy rate in Class A developments. That occupancy rate for Class A product is cooling a bit because of the large volume of new completions moving through initial lease-up.
New construction isn't having much impact on Class B product occupancy or rent growth simply because middle-market communities aren't going to lose many residents to very expensive new properties. Current typical monthly rent for a Class A project reaches $1,632, a 47% premium over average rent in the Class B stock.
As with every national trend, results vary quite a bit from one individual market to another. Among the country's biggest metro areas, here's where the rent growth premium for Class B projects over their Class A counterparts is most pronounced.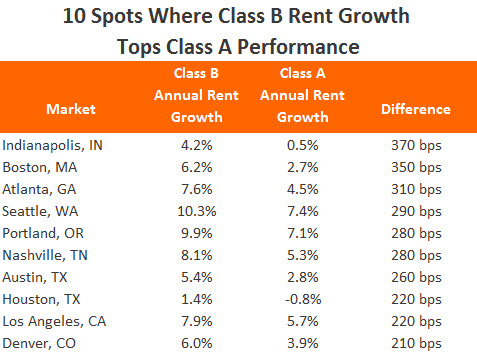 If there's a surprise market on this list, it's perhaps Indianapolis, right at the top. Total construction there and elsewhere across the Midwest isn't especially aggressive relative to the volumes seen in most other locales. In turn, Indianapolis seems like an unlikely place for new supply to be coming on stream at levels that would slow top-tier rent growth.
The story in metro Indy is that virtually all of the building is occurring in just two submarkets – Downtown and Carmel/Hamilton County. In those two neighborhoods, then, deliveries have reached volumes big enough to slow Class A rent growth, and those are the two submarkets that contain nearly all of the metro's premium product.