Heartland/Great Plains Region a Good Bet for Acquisition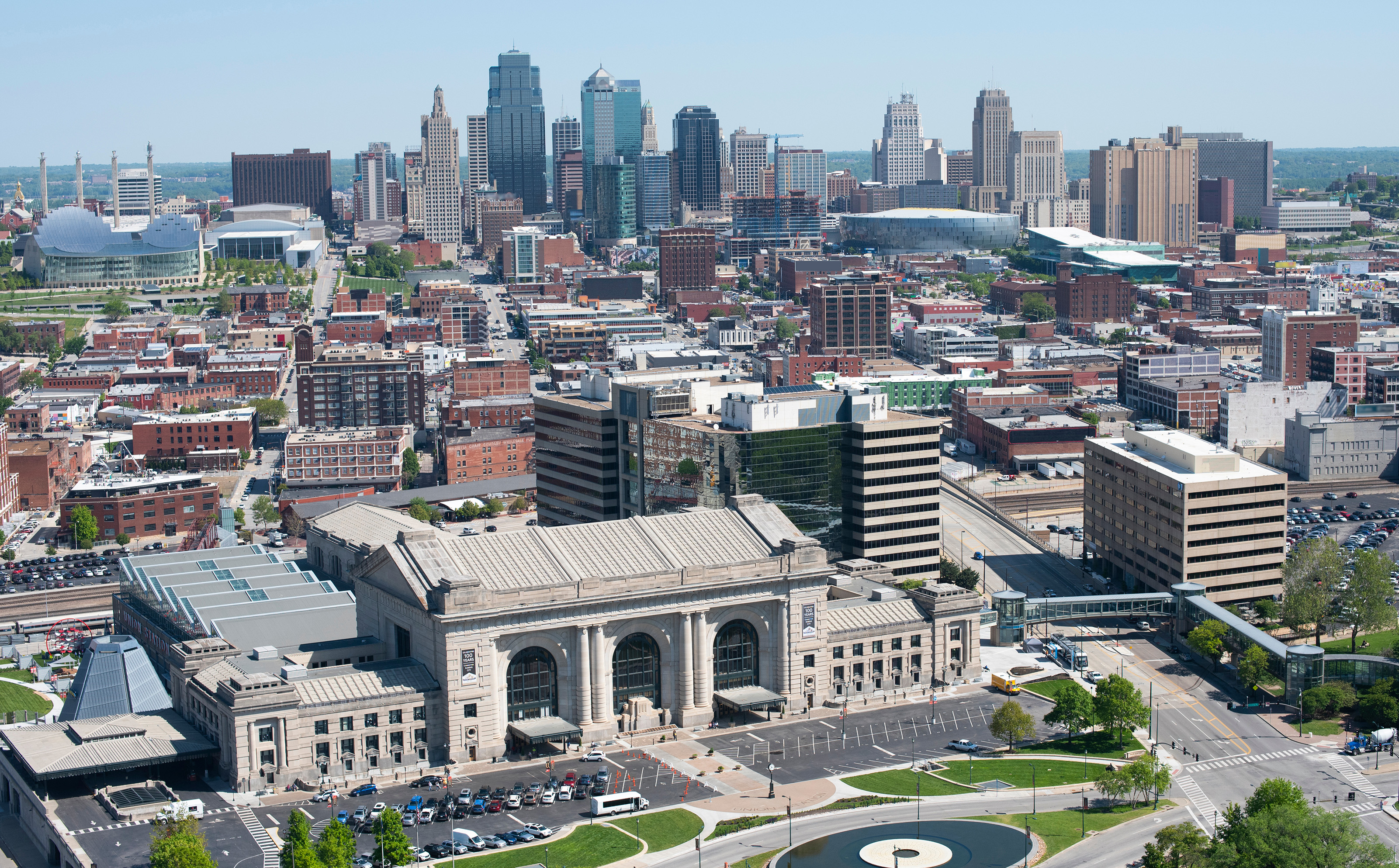 From an acquisition perspective, the stable Heartland/Great Plains region is one of the most affordable nationwide.
The Heartland/Great Plains region consists of major Midwest markets like Chicago, Minneapolis, Oklahoma City, Kansas City and St Louis.
Looking at the average sales price per unit across the major U.S. regions, the Heartland/Great Plains region is the nation's second most affordable with an average price per unit of just shy of $150,000 in 1st quarter 2022, according to data from RealPage Market Analytics. Only the Great Lakes region – which is very similar geographically – is less expensive.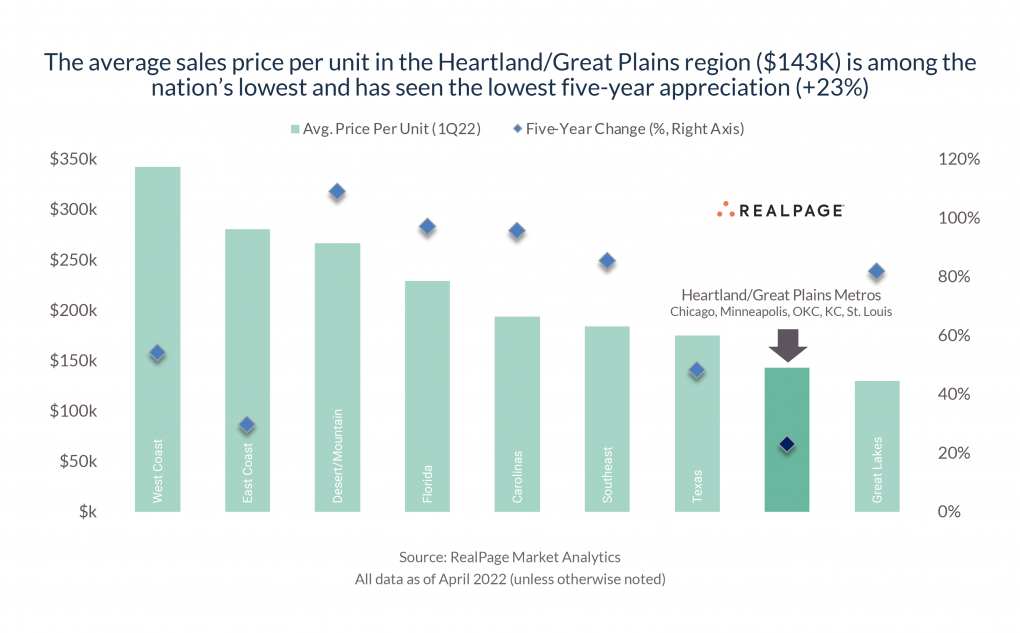 When looking at the five-year change in price per unit, the Heartland/Great Plains region has been the nation's most stable. The five-year appreciation in the Heartland/Great Plains states has been just 23%, the lowest in the country. The East Coast markets saw the second-smallest growth with roughly 30% appreciation.
For more information on the apartment markets in the Heartland/Great Plains region, including forecasts, watch the webcast Market Intelligence: Q2 Heartland & Great Plains Region Update.