What Happens Next After the Supreme Court's Ruling on Evictions?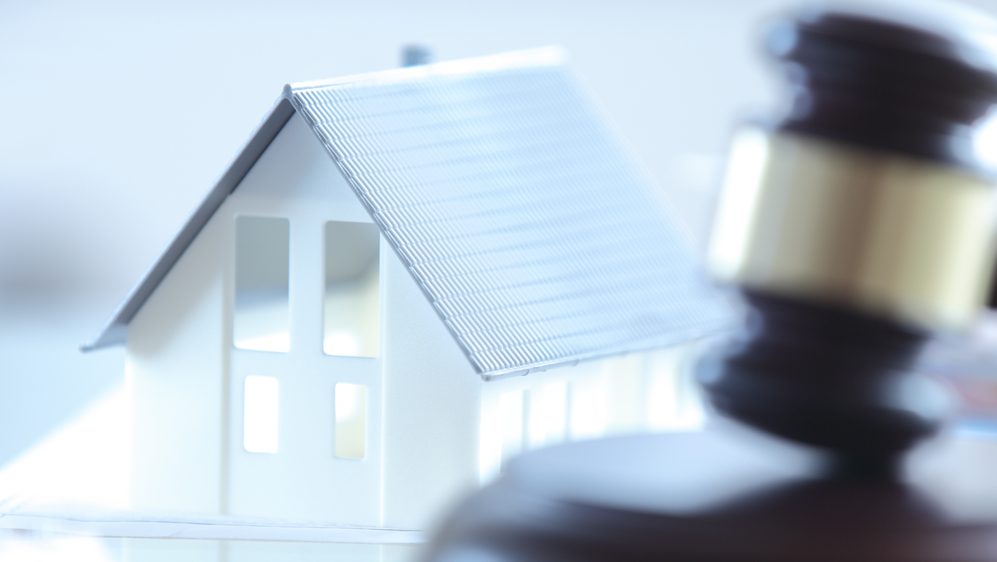 After a nearly one-year roller coaster ride of extensions, a stop and a re-start, the Centers for Disease Control's national eviction moratorium came to an abrupt end with a Supreme Court ruling on Thursday night.
What happens next? Here's what to expect:
Local and State Eviction Bans Remain Intact
The Supreme Court ruling only impacts the CDC's federal ban. Local and state eviction bans remain place – including in New York and California. With Congress unlikely to pass a new federal eviction moratorium, advocacy groups will continue to push city and state policymakers across the country to institute or extend local bans. Realistically, eviction bans could extend much longer in certain coastal cities with particularly charged local politics hostile to housing providers.
This Doesn't Trigger Immediate Evictions
Eviction proceedings can now resume in places without local bans, but the actual process can take weeks or months before a renter is forced out. The timeline varies based on local rules and judicial processes. Areas with backed-up case loads are unlikely to move fast.
Most Property Managers Will Continue to Take Compassionate Approach
While a small number of bad actors will make headlines, the vast majority of rental property owners focus on continuing to work with those sincerely needing help – including qualified applicants waiting on Emergency Rental Assistance funds – while focusing evictions first and foremost on cases of fraud and abuse of the moratorium. Industry groups like the National Multifamily Housing Council, the National Apartment Association and the National Rental Home Council continue to push a compassionate approach focused on eviction mitigation.
If you're skeptical, just look back at what happened last year when COVID-19 first hit and millions of Americans lost jobs PRIOR to the federal eviction moratorium going into place. We saw thousands of property managers voluntarily pause evictions, freeze rent levels, offer unprecedented flexible payment plans and waive late fees. Some even developed their own rental assistance funds long before Congress funded the Emergency Rental Assistance program.
As a result, evictions dropped off in 2020 prior to the federal moratorium – even in cities that didn't have local bans.
Initial Evictions Will Focus on Cases of Fraud and Abuse
One challenge with the federal moratorium was that it was enormously broad, protecting many renters who didn't qualify for federal Emergency Rental Assistance. While the eviction ban was specifically intended to protect lower-income renters and did allow evictions for reasons other than non-payment, the practical impact was far greater – making it near impossible to evict even bad actors in many cases. For example, if a property manager needed to evict a renter for repeatedly harassing neighbors, that renter could fill out a CDC form self-attesting to financial hardship and significantly draw out the process.
Cases also emerged of fully employed, higher-paid renters electing not to pay rent due to the eviction moratorium. Another problem has been renter fraud – where a renter signs a lease using a fake identity, then never pays rent. That was a challenge pre-pandemic, as well, but in the pre-moratorium era, those renters would usually move out on their own before ending up in legal proceedings.
In cases of blatant fraud, many will likely now choose to move out voluntarily (except in cities where local bans continue to provide cover) after receiving an eviction notice.
Eviction "Spikes" Will Occur, But Comparisons Points Matter
Evictions will obviously increase, and we'll see spikes as cases start to work through the court system. But a long-term perspective is important. Any increase from near zero will look large. Comparison points matter. Additionally, it's critical to remember evictions occur for reasons beyond unpaid rent – including cases of harassment and property destruction. Eviction trackers are usually unable to get that layer of detail, but it's dishonest to suggest all evictions trace to financial hardship.
Total Evictions Will Fall Way Short of Forecasts
As we've written about extensively, the number of renters struggling to pay rent is far lower than headlines suggest. This is good news for everyone, and it means total evictions will also come in well below what renter advocacy groups are forecasting. Evictions will occur, yes. The backlog-fueled spikes won't look good on a chart. But total evictions in 2020-2021 will still come in far normal levels seen prior to the pandemic for a long list of reasons.
More Pressure on Distributing on Emergency Rental Assistance funds
While the numbers may have been inflated, that doesn't diminish the fact that there are still many distressed renters in need of rental assistance. But one clear consequence of the eviction moratorium: Lost urgency in distributing aid to renters in need. Look at New York as an example. The federal program was created in December 2020. New York inexplicably delayed establishing their state program until April, and didn't start taking applications until June. Now, the program is a mess – with a long backlog, numerous problems and mostly unspent funds sitting in the bank.
Of course, New York has its own eviction ban still in place, but the debacle highlights the challenges of rolling out a massive, wildly imprecise and untargeted program. Only 11% of the $47 billion in federal funding has been distributed. Many states and cities across the country are experiencing their own challenges, and the end of the federal moratorium should help prod faster assistance to those in need.