Greenville Manufacturing Job Growth Doubles National Average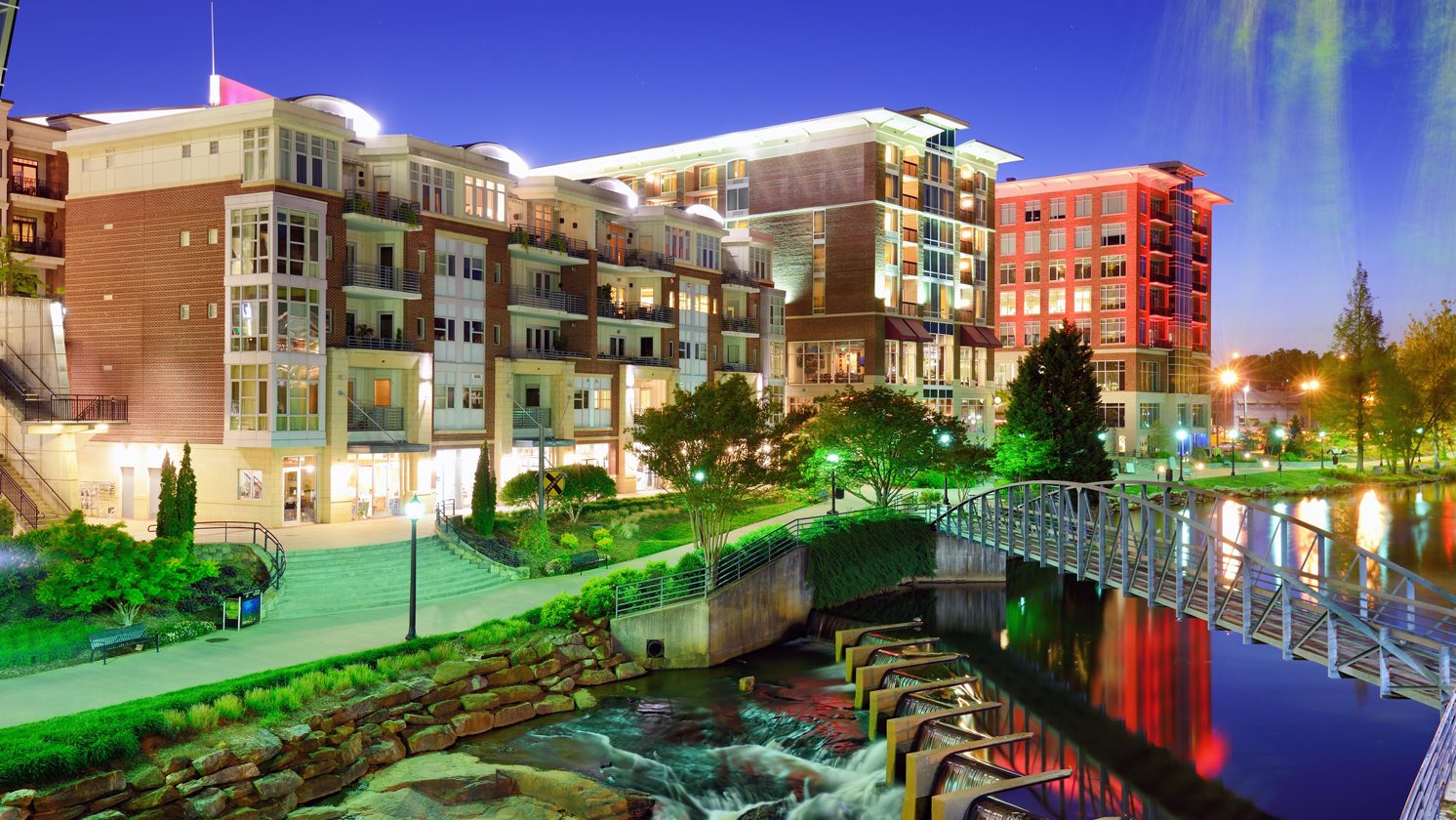 Job production in Greenville/Spartanburg has been a key factor in the local apartment market's strong performance thus far this cycle, and a big slice of that job growth occurred in manufacturing, bucking the national trend.
According to the Bureau of Labor Statistics, Greenville has added 119,000 jobs during the current economic cycle, which started in early 2010. Job additions have expanded Greenville's employment base by roughly 25%, well above the 17.5% expansion seen nationwide.
Greenville's job growth has been spread out across several industries during the cycle, but the two big producers have been the Professional and Business Services and Manufacturing segments. Each of these job sectors have added 20,000 to 24,000 jobs in the past decade. While growth in the high-paying Professional and Business Services industry is about in line with national norms, the increase in Greenville's Manufacturing segment was notably high at 27.9%, more than double the 11.9% average in the U.S. overall.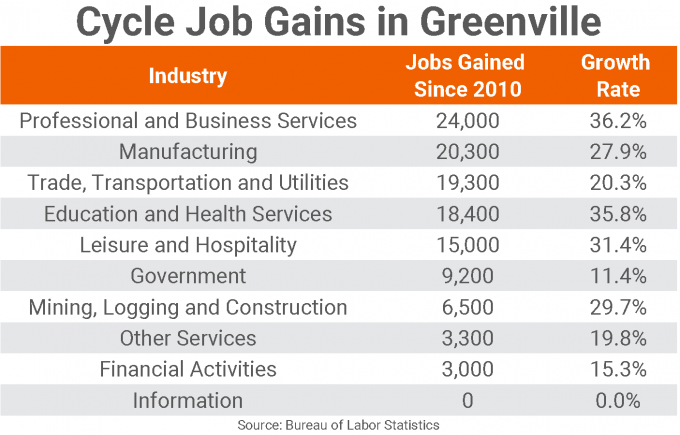 Employment sectors that have produced about 15,000 to 19,000 jobs each in Greenville during the cycle include Trade, Transportation and Utilities, Education and Health Services and Leisure and Hospitality.
Big cycle job growth in the Manufacturing segment took employment totals in that sector to nearly 57,000 jobs, accounting for roughly 16% of Greenville's existing job base. That is double the national average for job share in the Manufacturing industry.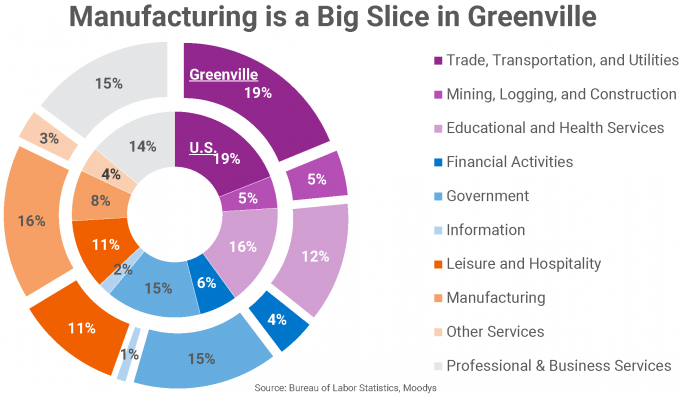 One big Manufacturing employer in Greenville is the BMW Manufacturing Company, which employs about 11,000 people in suburban Greer, located roughly 13 miles northeast of downtown Greenville. This is BMW's only assembly facility in the U.S.
Job growth in Greenville has driven housing demand, helping the market digest big blocks of new product while maintaining healthy occupancy and rent growth performances during the current economic cycle.
For more information on the Greenville apartment market, watch the recent RealPage Asset Optimization webcast, Up Close and Local: Charleston and Greenville Market Update.