Green Multifamily Developments Under Construction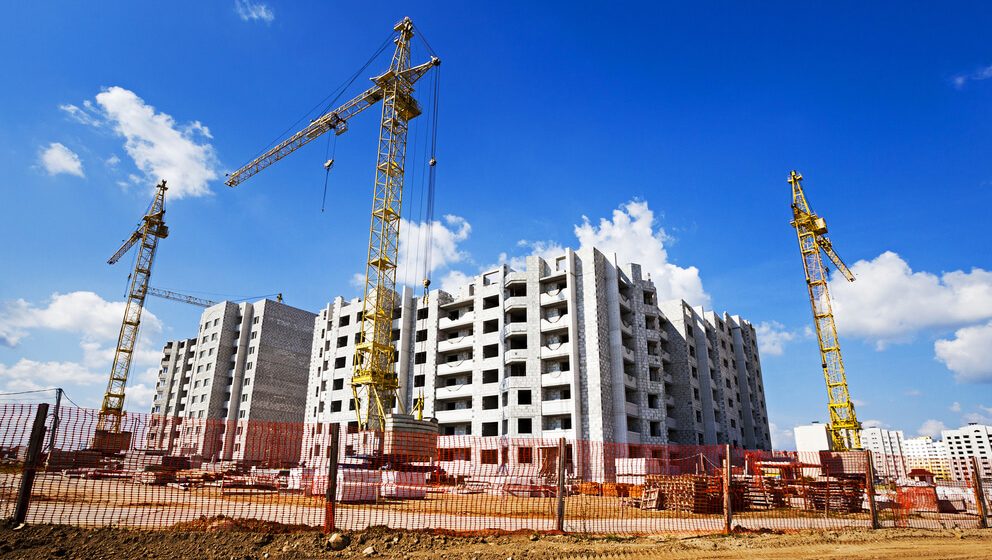 While many of the multifamily developments being built today are more energy efficient than their counterparts from two or three decades ago, some developers are going above and beyond, building sustainable product designed to outrun the effects of climate change.
The age group most likely to form new households – those from 25 to 34 years old – is the largest in history, and those young residents are gravitating toward developments with sustainable features. Builders can reap the cost savings benefit of energy efficiency, designing buildings that consume less water and electricity, saving real dollars on operational costs long term. Additionally, some states or municipalities encourage sustainable building through tax breaks and economic incentives, especially in much-needed affordable housing developments. In fact, in some cases, cities have created designated growth zones for LEED-certified housing projects, which pay very little state or local taxes – or none at all.
Here are five burgeoning multifamily projects prioritizing sustainability.
1 Java in Brooklyn, New York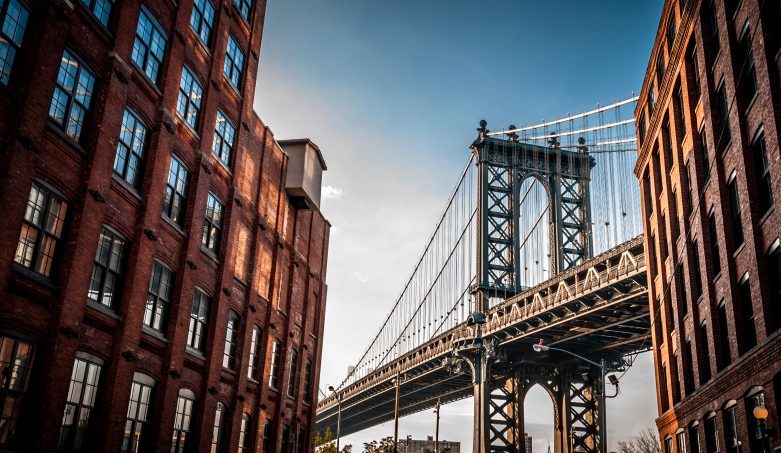 In 2021, Australia-based developer Lendlease started clearing a 2.9-acre site in Greenpoint, at a key location along the Brooklyn waterfront, to build a zero-carbon, 850-unit high-rise. To protect its waterfront property, Lendlease is raising the elevation and growing a living shoreline with biodiversity-friendly materials and native plants, which will allow the water to flow naturally instead of butting up against a concrete wall. Sea level is expected to rise between five and 11 inches in New York throughout the next decade, according to a recent Rowan University study. Roughly 30% of the units in 1 Java will be designated as affordable housing under the direction of the Affordable New York Housing Program. The mixed-use project is expected to start leasing units in 2025. In addition to 1 Java, Lendlease's other U.S. projects include a $600 million mixed-use project in Los Angeles and a 15,000-unit Bay Area housing development in a joint venture with Google. These projects coincide with the company's goal to achieve zero carbon emissions across the company's U.S. holdings by 2040.
North Campus Residential Expansion at Cornell University in Ithaca, New York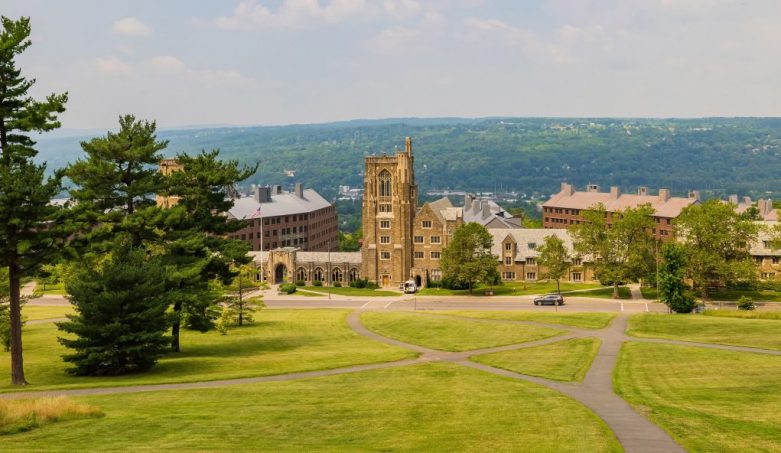 While not a conventional multifamily project, the 600-unit residence hall expansion project under construction on Cornell's north campus is hard to ignore. In 2019, the state of New York awarded the project $121 million in green bonds to help finance the environmentally sustainable project that will have 2,000 student beds in five new residence halls, a dining hall and recreational facility. In concert with Cornell's climate action plan to reach carbon neutrality on campus by 2035, the project will also have roughly 180,000 square feet of rooftop space with solar panels that are expected to generate 1.1 megawatts of electricity when the project delivers in Fall 2022, providing 35% of the total energy needs for the five buildings. Other green features incorporated into the development include terra cotta exterior walls with high insulation performance, window glazing and reflective roofing to mitigate heat flow, LED lighting with occupancy and daylight sensors, low-flow plumbing and drought-resistant landscaping. Since 2014, Cornell has also been utilizing an 11-acre solar farm located nearby that generates 2 megawatts of annual electricity, which is enough to power 320 homes for a year.
Platform 3750 in Miami, Florida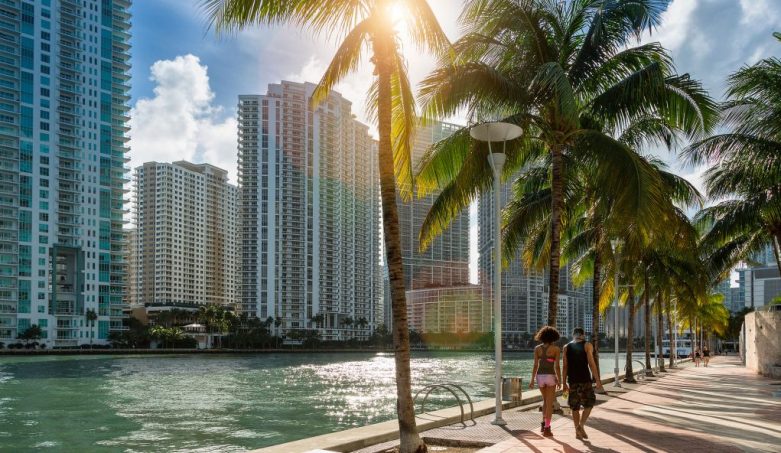 Rising in Miami's West Grove neighborhood is the mixed-use Platform 3750, an eight-story, 191-unit property developed by Cornerstone Group Partners, in partnership with the U.S. Department of Housing and Urban Development, Miami-Dade County and the City of Miami. The transit-oriented development is within walking distance of the Douglas Road Metrorail Station and will also include 21,000 square feet of retail space leased to Aldi and Starbucks. This area was formerly considered a food desert, and the addition of the grocery store will fill a certain need in the area. In addition, nearly 30,000 square feet of office space will also be included when Florida-based Cornerstone Residential completes the development later in 2022. Of the 191 units, 78 will be reserved for low-income residents. The project received $3.5 million from the city government obligation bond, $1.4 million from the county economic development fund and $5 million in tax credit equity. The project is seeking LEED Silver certification under the U.S. Green Building Council.
Emerson at Edge-on-Hudson in Sleepy Hollow, New York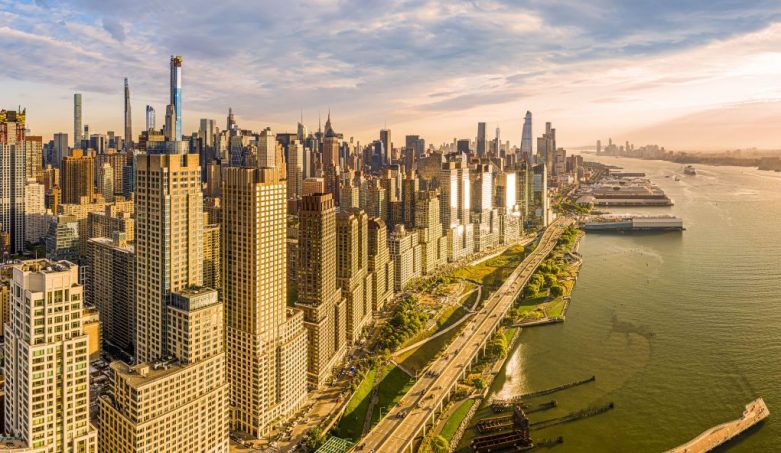 Pennsylvania-based Toll Brothers is building 188 loft-style apartments in the first phase of the Edge-on-Hudson project near the Sleepy Hollow Lighthouse on the Hudson River in New York's South Westchester County, about 25 miles north of Manhattan. The developer is seeking certification in the LEED Neighborhood Development standards when the project completes by the end of 2022. The Emerson provides easy access to transportation options, a waterfront promenade, smartphone-enabled  technology to monitor energy usage, temperature or water leaks.
Madison Avenue & West 29th Street in Kansas City, Missouri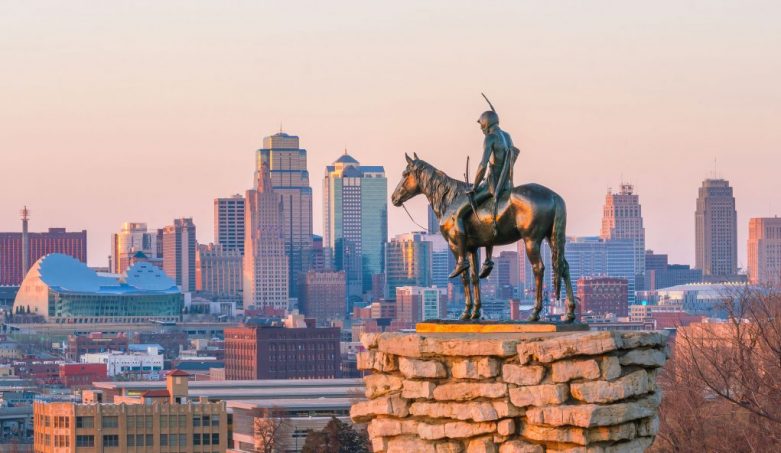 In 2021, Kansas City developer Syndicate Properties LLC started puzzling together recycled shipping containers to build a 48-unit affordable housing project in Central Kansas City's Midtown area. The four buildings will be made of 12 containers each and will result in modern studio apartments, approximately 350 square feet each. The $3.6 million, incentive-free project is expected to see first move-ins by the end of 2022 and will be Kansas City's first multi-family housing project using recycled shipping containers. Estimated cost per unit is about $51,000 after a site acquisition price of $103,000.