Great Lakes Apartment Markets Retain Hallmark Consistency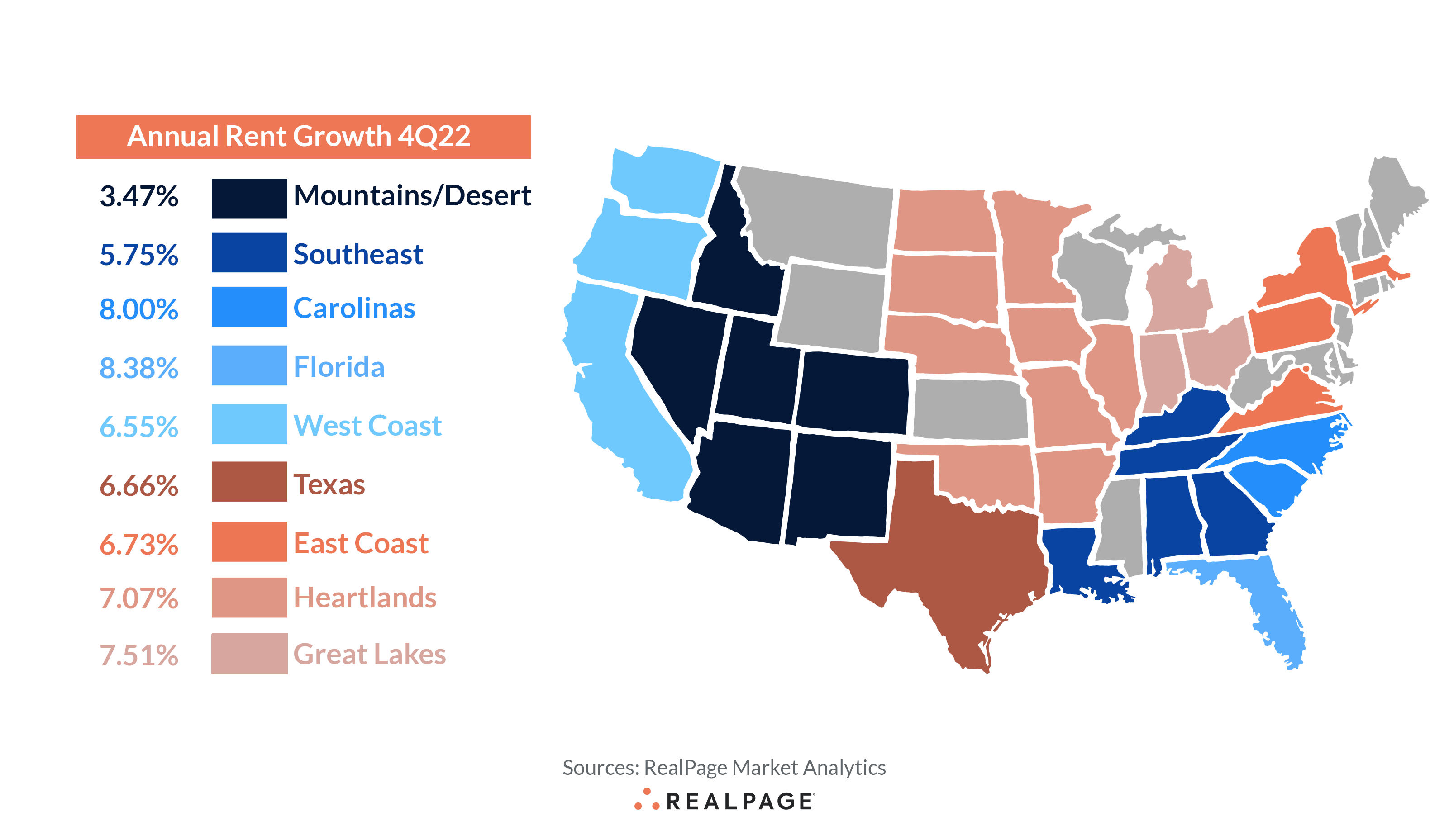 The Great Lakes region is home to some of the most consistent apartment markets in the country. Looking at 20 years of annual effective asking rent growth, prices in the Great Lakes remained subdued – compared to some regions – during the months of intense hikes in 2021. Additionally, price cuts never got too deep in this region during the lows of 2020. Alternatively, the Mountains/Desert region has proven to be the most volatile apartment region. In 2021, peak rent growth above 13% was achieved across several regions: the Mountains/Desert area, the Southeast, the Carolinas, Florida and Texas. On the other hand, while rent growth was strong in the West Coast, East Coast, the Heartlands and the Great Lakes, the 2021 price increases did not get as steep, hovering mostly between 9% and 10%. West Coast markets, which had a lot more ground to recover from 2020, saw rents go up a bit more at 12%. In 2022, price hikes came down across the board, but the decline was much less significant in the markets along both coasts and the two Midwest regions, while the less stable parts of the country saw rent growth drop notably from previous highs.
For more information on the state of the Great Lakes apartment market, including forecasts, watch the webcast Market Intelligence: Q1 Great Lakes Region Update.