Detroit Apartment Market Fundamentals Remain Favorable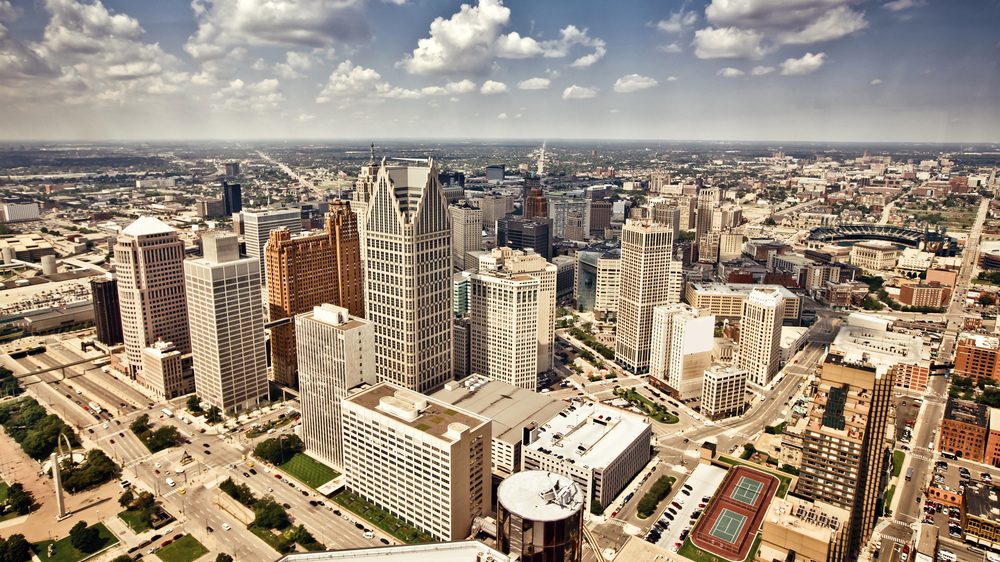 The Detroit apartment market continues to outperform expectations, maintaining tight occupancy and solid rent growth in 2016.
In 4th quarter, Detroit saw net move-outs of 874 units, a figure for which seasonal influences of cold weather and holidays were partially responsible. However, the market's annual demand proved more favorable, at 2,042 units – though that tally sits below the three-year average of 2,400 units.
Some slowdown in demand is expected, as the Motor City market remains essentially full. While the market's 4th quarter 2016 occupancy rate of 97.5% was a 0.3-point dip from the previous quarter, the annual change registered 0.2 points growth. Detroit occupancy has risen 2.3 points over the past five years.

With tight occupancy, supply becomes a heavy influence on demand. Detroit received 591 units in 4th quarter and 2,037 units in 2016. That annual volume was the largest since 2008. The market currently has 4,252 units under construction, with essentially half of all activity occurring in Downtown/Midtown/Rivertown. Across the metro, 2,455 of in-progress units are expected to reach completion within a year.
Continued job growth will help the metro absorb upcoming completions. The outlook for Detroit's employment climate is optimistic. According to preliminary data from the Bureau of Labor Statistics, Detroit recently ranked #10 among the nation's leaders for job creation, adding 46,000 positions in 2016. The market's appearance on the leaderboard is noteworthy, given turmoil in the auto industry during the recession and municipal bankruptcy following the recession.
In 2016, manufacturing, an identifying industry for the metro, accounted for at least 4,000 new jobs. In contrast, that same measure managed to reach 22,300 additions in 2011. Meanwhile, other industries fueled Detroit's base growth of 1.9% in the past year. Nearly 35% of new opportunities could be attributed to the sector of Professional/Business Services.
Strong job growth and high occupancy boosted rent growth, which measured 4.1% in 2016. That growth came as Detroit experienced the first quarterly decline, -0.4%, in four years during 4th quarter 2016. Among product segments, top-tier properties, at 6.6%, experienced the greatest annual rent growth. Among submarkets, top rent performances occurred within close proximity of the urban core, with the greatest annual increases belonging to Downtown/Midtown/Rivertown, Dearborn/Dearborn Heights and Farmington Hills/West Bloomfield.

With the recent increases, metro Detroit rents currently average $904.