Florida Metros Continue to Dominate for Employment Growth in December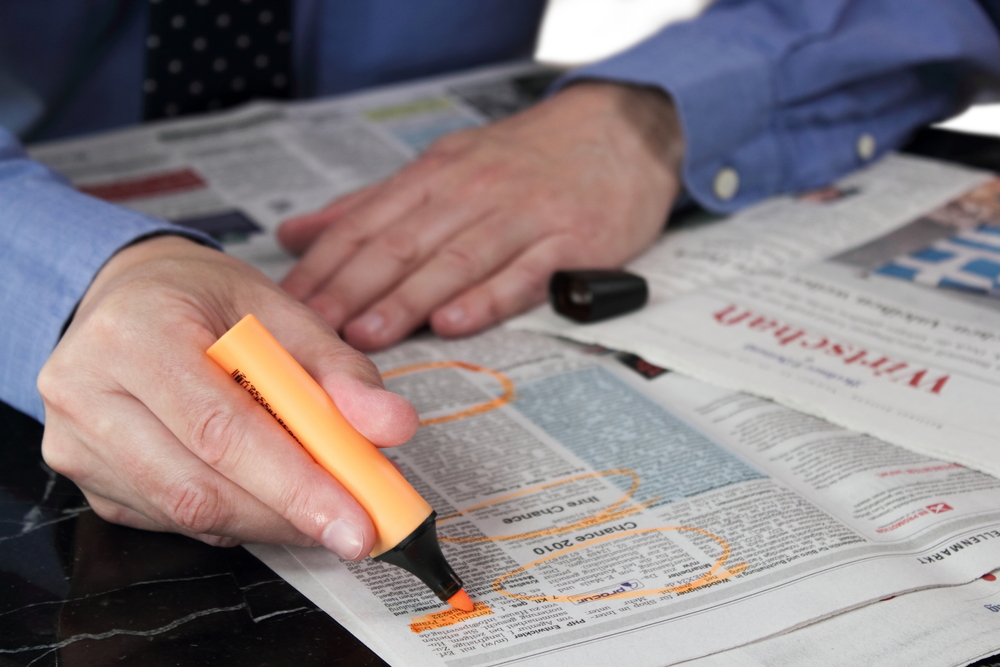 U.S. employers added more than 2 million jobs in the year-ending December 2016, growing the country's employment base 1.4%, according to preliminary data from the Bureau of Labor Statistics. While solid, that figure is the lowest percentage growth seen since August 2011.
Among U.S. metropolitan areas, New York secured the #1 spot, gaining 117,700 net jobs in year-ending December 2016. Dallas ranked #2, adding 95,300 jobs for the same period. Dallas' hiring was largely powered by the industries of Trade/Transportation/Utilities and Professional/Business Services.
The other usual suspects populated the remainder of the top 10, with only metro Boston making a debut. The Massachusetts market entered the list at #9 with 46,300 added jobs, a third of which could be attributed to the Education/Health sector.
Boston's introduction to the roster bumped Detroit to #10 and pushed out Philadelphia. Still, Philadelphia's base growth remains on pace with the national average.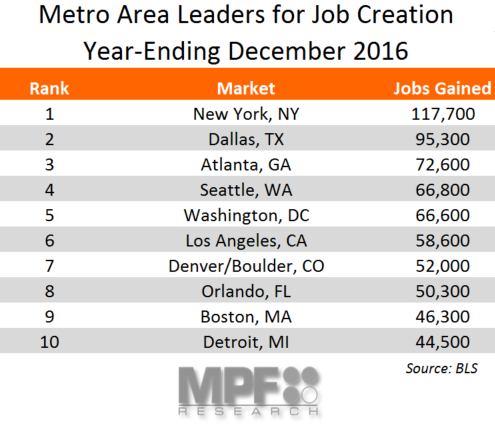 December's metro-level percent-change leaderboard experienced more of a shakeup, with two new metros – Denver/Boulder and Sarasota/Bradenton – making the top 10.
Sunshine State staples Orlando, Fort Lauderdale and Jacksonville joined Sarasota/Bradenton, further strengthening Florida's multifamily fundamentals. Orlando, registering the nation's strongest base growth for year-ending December 2016, added 16,000 Leisure/Hospitality Services positions during the 12-month period. As multiple area theme parks plan expansions and the national economy steadily improves, the market's dominating industry should continue to thrive.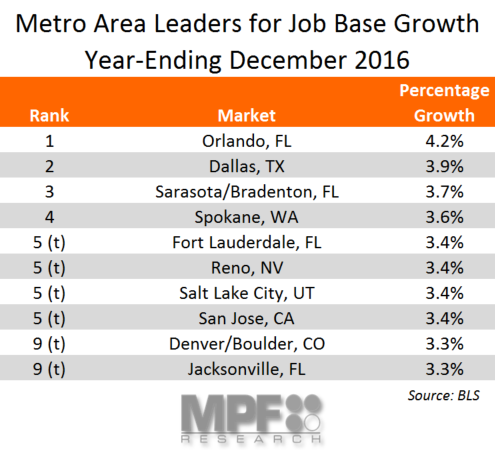 Meanwhile, McAllen in South Texas and Seattle were knocked from the standings.