Last Year's Flooding Brought Change to Baton Rouge's Usually Stable Market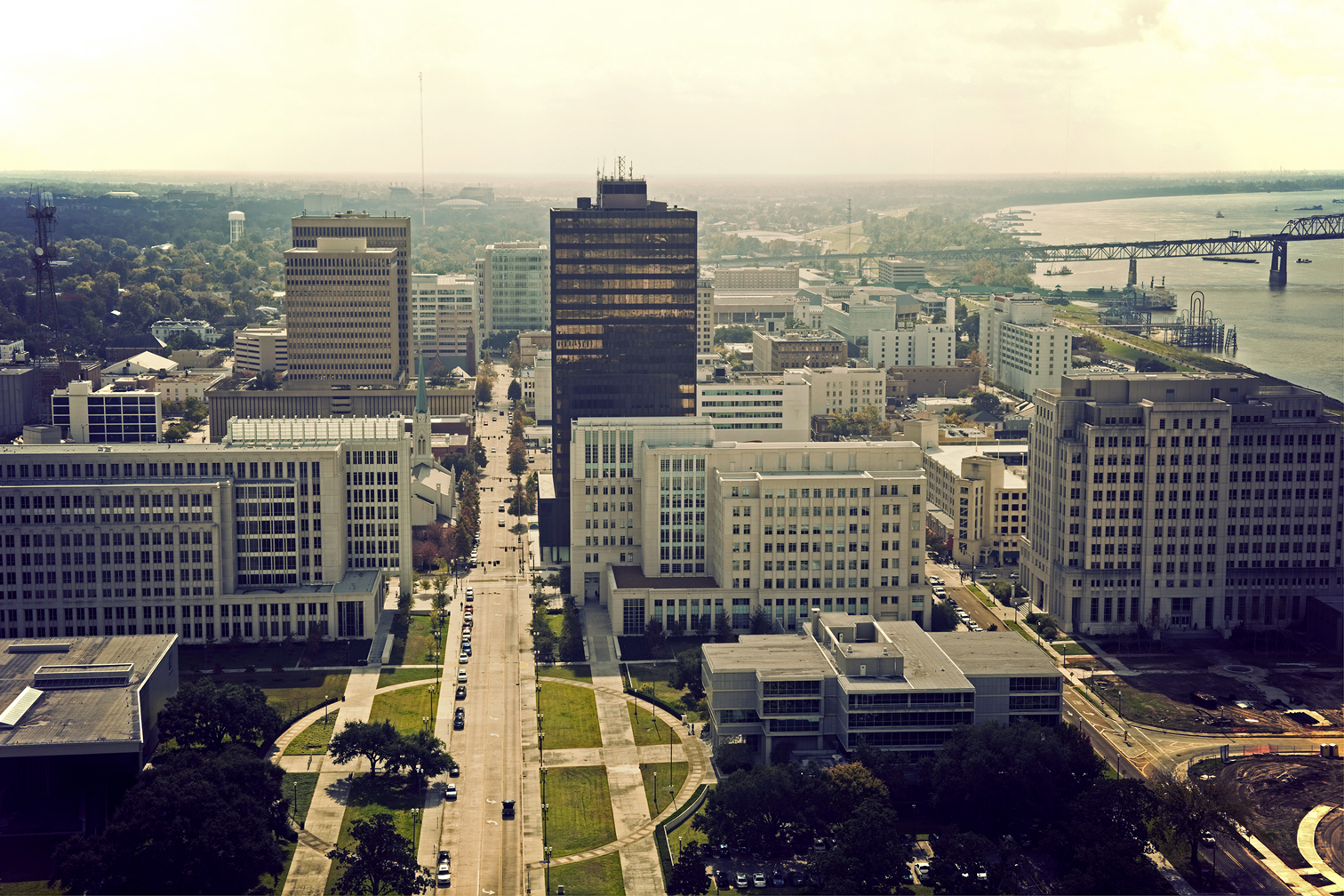 In Baton Rouge, the historic flooding of August 2016 has shaped multifamily metrics, shifting performance in a market known for stability.
Thousands of residents were displaced by last year's flood, and many of them turned to apartments for alternative housing arrangements. The Louisiana governor's office now places the number of flood-damaged homes at approximately 69,000. Following the event, the Baton Rouge Area Chamber reported 28.5% of the homes in flooded areas were rentals. Several were designated affordable housing units. In May, the Louisiana Housing Corporation told MPF Research 1,497 units in its portfolio were impacted by the August flood. Further, 3,900 housing-related businesses submitted SBA applications for assistance.
With thousands of residents displaced in the metro, occupancy in Baton Rouge's apartment market has remained elevated since the flooding. In 3rd quarter 2016, occupancy hit 96.9% – the highest level since MPF Research began tracking Baton Rouge performance. In 1st quarter 2017, overall occupancy landed at 95.5%, about 1 percentage point above the post-recession average. That rate also topped the year-earlier occupancy level by 2.2 points. Similarly, apartment demand has spiked.  In 1st quarter 2017, annual absorption hit 2,182 units, the highest figure since MPF Research began tracking the market.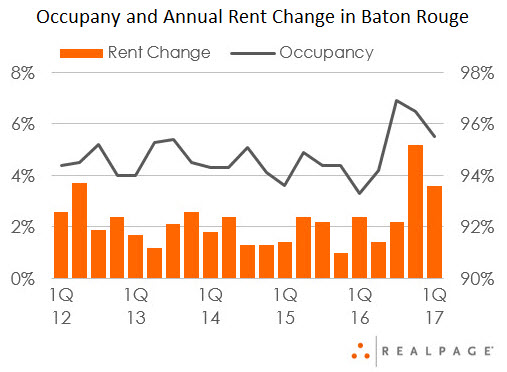 Despite increasing occupancy, rent growth levels have generally held steady, as apartment operators typically prioritize housing displaced residents over profitability, following disasters.
Meanwhile, flooding also appears to have delayed apartment projects under construction in the most impacted areas. Before the flood, a total of 504 units were scheduled to complete in North Baton Rouge and Eastern Baton Rouge in the last half of 2016 and early 2017. However, only 228 of those units actually completed, with deliveries occurring well after the flooding.
Student housing projects at Louisiana State University, in the Downtown Baton Rouge/University submarket, do not appear to have faced similar construction delays, according to data from Axiometrics, a RealPage company. And occupancy in the student housing market has held steady since the flooding.
For the conventional market, apartment occupancy will likely normalize as the metro recovers from the flooding. Baton Rouge should return to the slow-and-steady growth pattern that has been the norm since the recession.