The Five Largest Apartment Transactions in 4th Quarter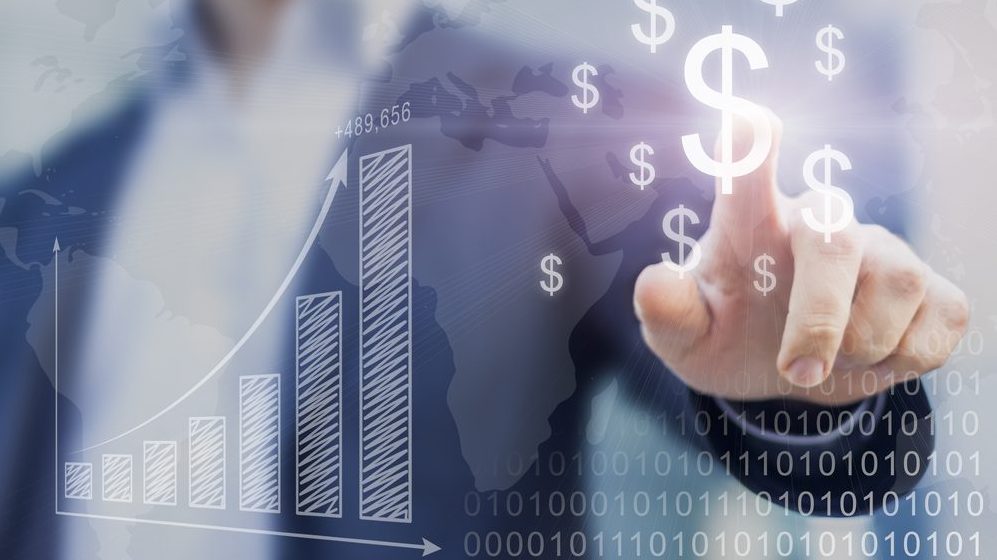 Conventional apartment sales slowed amid the pandemic, but transactions surged in the last three months of 2020.
Nearly $56.7 billion changed hands with roughly 2,300 conventional apartment properties transacted during 4th quarter 2020, according to Real Capital Analytics (RCA). That activity compares to $15.4 billion in transactions in 2nd quarter, following the onset of the pandemic. In 3rd quarter, RCA reported $26.3 billion in transactions. Most notably, the volume of apartments trading hands in the last three months of the 2020 fell in line with the last quarter of 2019 when nearly 2,400 apartments transacted for roughly $56.6 billion.
For 2020 overall, about 6,500 apartments were sold for $138.7 billion. That compares to 2019 when around 8,900 conventional communities were sold for $191.6 billion. Much of the disparity can be attributed to the COVID-19 pandemic.
As usual, most of the largest transactions in final three months of 2020 occurred on the coasts.

Vantage Pointe
Chicago-based Equity Residential sold Vantage Pointe in San Diego to Canada-based Brookfield Asset Management for $312 million in December. The 679-unit apartment community in the Downtown San Diego/Coronado submarket traded hands for roughly $459,000 per unit, marking the largest multifamily transaction in San Diego in 2020. Equity purchased Vantage Pointe for around $200 million in 2010 from the property's developer, Pointe of View Development. The 40-story property features a fitness center, business center, clubhouse, swimming pool and spa, plus 968 parking spaces. The community is within walking distance of downtown attractions, with convenient access to nearby highways.
One Union Square South
New York-based MKF Realty bought One Union Square South in New York from New York-based Related Companies in November. The 27-story building completed in 1998 contains 240 units. The property, which traded hands for approximately $211.9 million or roughly $883,000 per unit, is adjacent to Manhattan's Union Square in the Lower East Side submarket. It was the third largest transaction in New York in 2020. The 174,000-square-foot building has a five-story retail component leased by Best Buy, Nordstrom Rack and Regal Cinemas. However, the theater chain suspended all operations at its U.S. locations in October. Building amenities include a quarter-acre outdoor rooftop lawn, an outdoor dining area and a fitness center.
Vue 22
In early December, San Diego-based MG Properties Group purchased the 451-unit LIV apartments in the Seattle area. MG Properties paid Beverly Hills, CA-based Kennedy Wilson about $190.9 million or $423,000 per unit for the mid-rise community that was built in 2016. It was the second-largest transaction in the Seattle market in 2020. The property, which has been rebranded Vue 22, is on Bel-Red Road in Bellevue, within the East Bellevue/Issaquah submarket near Microsoft's Bellevue campus and the Bellevue Technology Center. Kennedy Wilson purchased the community in 2016 for $171.8 million. Amenities include a fitness center with yoga studio, resident lounge, rooftop deck, co-working space, bike storage and repair room, wine storage room, dog wash, dog run, open space and a community garden.
Acadia
Miami-based Starwood Capital Group bought the 630-unit Acadia by Cortland apartment community from Atlanta-based Courtland in December. Starwood paid around $190.2 million or roughly $302,000 per unit for the development that was completed in 2000. It was the largest transaction in Washington, DC in 2020. The garden-style community, located in the city of Ashburn within Washington, DC's Loudoun County submarket, previously traded hands for $136 million in 2016. The community has a resident clubhouse, two pools, a car care center, business center, picnic area, fitness center and a complimentary Starbucks® coffee bar. The property has been renamed Acadia.
Essex on The Park
In October, a joint venture between Oxford Capital Group and Quadrum Global sold Essex on the Park in Chicago to San Francisco-based Iconiq Capital for approximately $190 million or roughly $397,000 per unit. It was the largest transaction in Chicago in 2020. The 56-story, 479-unit building is part of a mixed-use development on South Michigan Avenue near Grant Park in The Loop. Oxford and Quadrum broke ground on the Essex in late 2016 and completed construction on the high-rise in spring 2019. Amenities include a fitness center, a yoga studio, an indoor/outdoor infinity pool, hydrotherapy spa, a game room, a chef's kitchen with private dining space, resident lounges, outdoor grilling areas, co-working space, business center, a private dog walk, indoor dog play areas and a pet grooming studio.