The Five Largest Apartment Transactions in 1st Quarter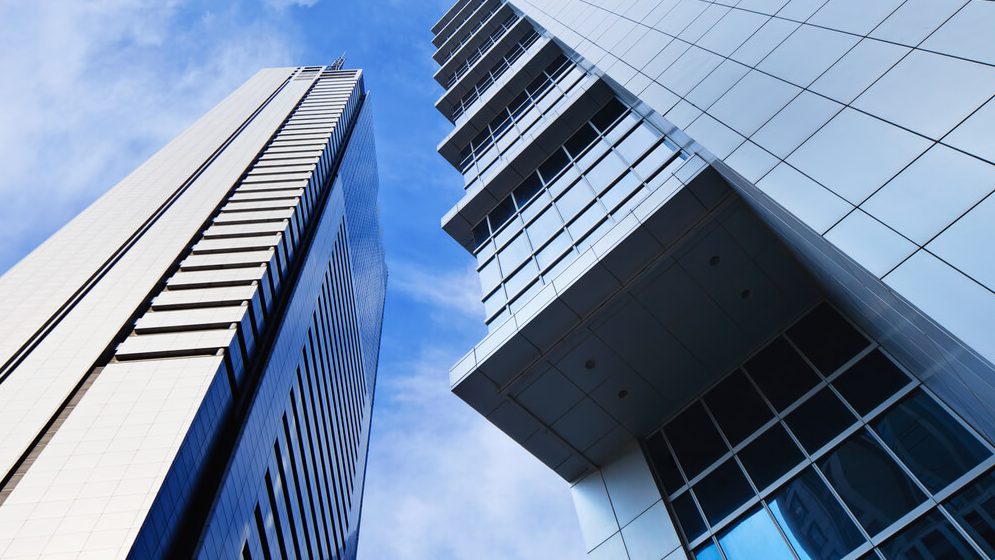 In early 2020, apartments continued to remain a favored asset class among investors, with more than $22.4 billion changing hands in nearly 980 transactions in 1st quarter, according to Real Capital Analytics. This was down a bit from the $36.8 billion in transactions completed during 4th quarter, though it is unclear how much of that decline is attributable to the COVID-19 outbreak in mid-March. While buying activity in 1st quarter was spread out across the U.S., the Bay Area received three out of the five largest individual transactions.
Here are the five largest individual transactions from January through March:
INSTRATA NoMad
The priciest apartment transaction during 1st quarter 2020 was the sale of INSTRATA NoMad in Manhattan. Atlanta-based Invesco sold the 50-story, 392-unit apartment building to locally based Global Holdings Management Group for $380.6 million in February. The purchase price equated to roughly $971,000 per unit. As reported by Connect New York, the sale is expected to be the largest single-asset residential rental building transaction in New York during 2020. The property, built in 1999, is on East 29th Street between Fifth and Madison Avenues. Invesco purchased the building in 2012 for $300 million and renovated the property in 2013. Invesco renamed the property, which was known as Madison Belvedere, to INSTRATA NoMad. The building features a rooftop terrace, resident sky lounge, fitness center, private yoga studio and a children's playroom.

Park Hacienda
In February, San Mateo-based Acacia Capital Corporation purchased Park Hacienda from Chicago-based Equity Residential. The $248 million sale garnered $459,000 per door for the Oakland-area property. As reported by GlobeSt.com it was one of the largest single-asset value-add multifamily sales in Bay Area history. Located within the Livermore/Pleasanton submarket at 5650 Owens Drive in Pleasanton, the complex offers 540 units in 26 three-story buildings on roughly 23 acres in the Hacienda Business Park. Amenities include two swimming pools, a fitness center, covered and underground parking, and direct public park access. The property was built in 2000, but Equity Residential completed renovations on about 60% of the property in 2013. Acacia plans to renovate and improve the property's exterior and common areas.
Serenity at Larkspur
Larkspur, CA-based Catalyst Housing Group bought the 342-unit Serenity at Larkspur apartment community from Maximus Real Estate Partners in February. The property sold for $222.5 million, or roughly $651,000 per unit. Maximus bought the development in 2011 for $130 million and renovated the property in 2018. The three-story community, which was built in 2011, is on Lincoln Village Circle in Larkspur, within San Francisco's Marin County submarket. Amenities include a fitness center, yoga studio, tennis court, bike room, saltwater pool, hot tub, playground, community garden, dog wash area, dog park and electric vehicle charging stations. Catalyst is repositioning the property as affordable workforce housing.
808 West
Northwestern Mutual, a financial services company based in Milwaukee, purchased the 808 West apartment community in San Jose in February. Brookfield Property Partners, on behalf of Fairfield Residential, sold the 315-unit complex for approximately $184 million or roughly $584,000 per unit. Fairfield completed construction on the five-story development in 2017. The property is in the Central San Jose submarket on West San Carlos Street in San Jose's Diridon Station neighborhood. Diridon Station – San Jose's central passenger rail depot – is a 15-minute walk from the community. Amenities include a fitness center, co-working space, conference room, social lounge with full kitchen and games, two rooftop decks, electric vehicle charging stations, bike storage, picnic area, pool with open-air cabanas, dog wash station and dog park.
The Woodley
The Woodley apartment building in Washington, DC traded hands in January. Nuveen, a subsidiary of TIAA, sold the building for $15 million less than what the company paid for the property in 2014. Boston-based GID Real Estate Investments paid Nuveen approximately $180.2 million, or roughly $850,000 per unit. The eight-story, 212-unit building is on Woodley Road Northwest in Washington, DC's Northwest DC submarket. JBG Cos. completed construction on the building in 2014 and sold the development before tenants moved in. The property is in Woodley Park, near the Woodley Park Metro station next to the Washington Marriott Wardman Park hotel and a few blocks from the Smithsonian National Zoological Park. Amenities include a clubroom with a catering kitchen, a fitness center with a yoga studio, a rooftop terrace, an infinity pool, a business center, a dog run, a pet spa, a playground, a bike room and meditation gardens.