First Ever 4Q Occupancy Increase in 2021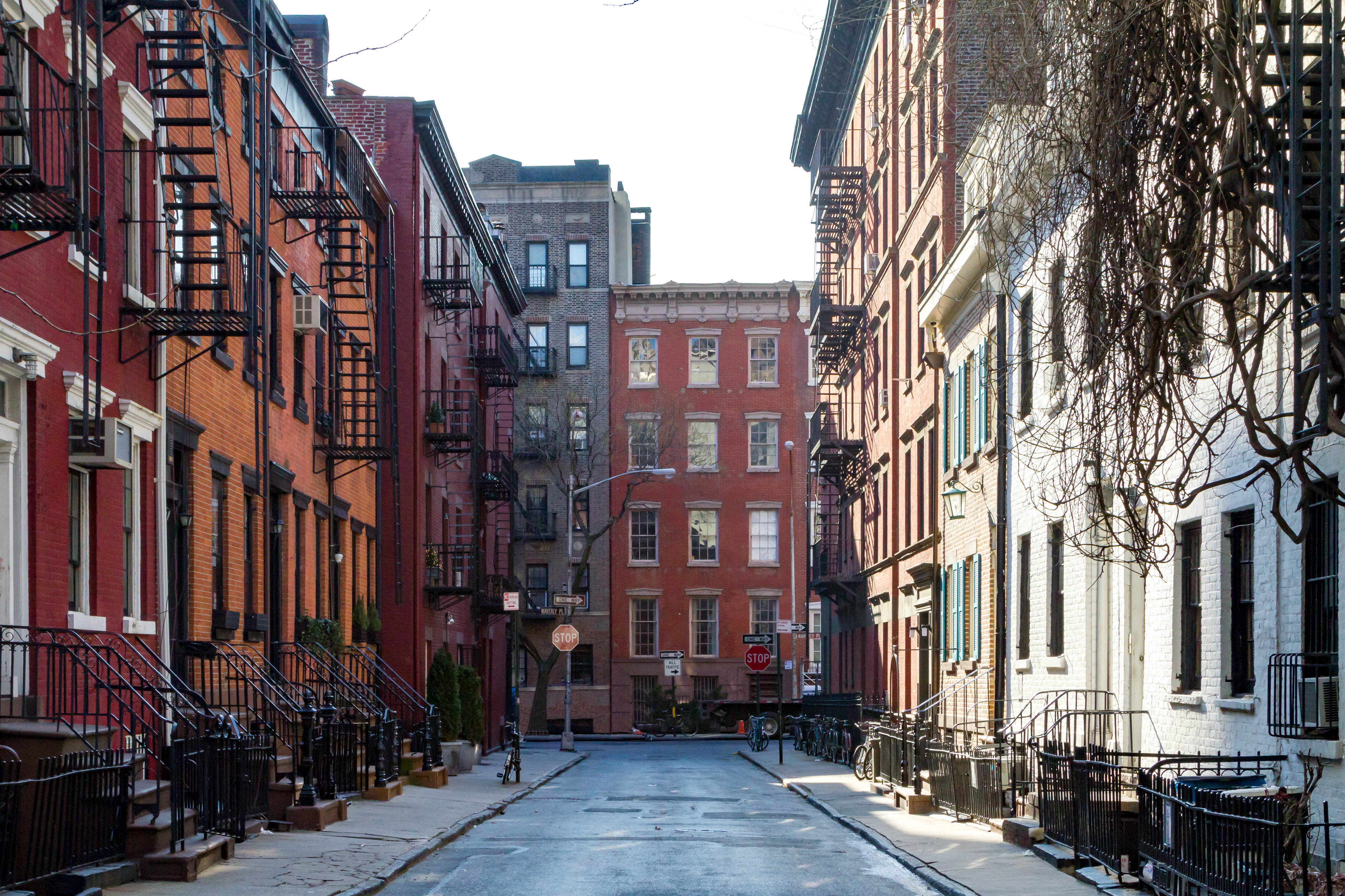 In 4th quarter 2021, the U.S. apartment market saw occupancy tighten for the first time ever during the seasonally slow leasing period.
The nation's apartment market generally operates on a predictably seasonal cycle. The last few months of the year are typically the slowest for the market, as renters hunker down for the holidays and the start of winter. This time frame follows prime leasing season – the cyclical bump that generally occurs during the 2nd and 3rd quarters.
However, COVID-19 disrupted the market's seasonal behavior in 2021, resulting in big demand and therefore a big increase in occupancy at the end of the year.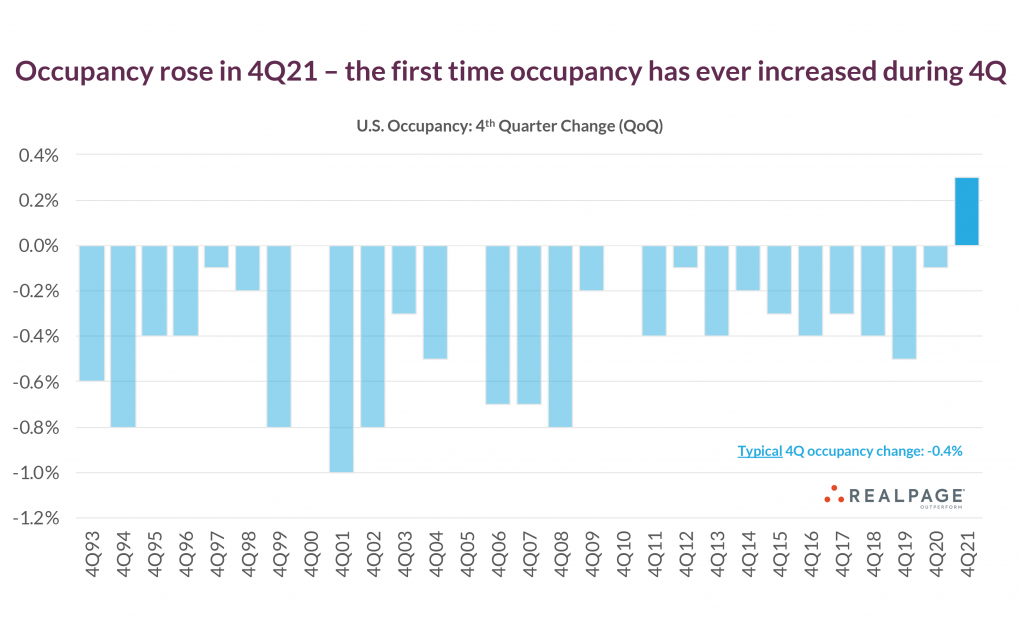 U.S. occupancy climbed 30 basis points (bps) in 4th quarter, pushing occupancy to 97.4% at the end of the year. In comparison, in the past three decades, occupancy has declined an average of 40 bps during 4th quarter.
Markets that logged the nation's biggest occupancy jumps in 4th quarter 2021 were New York and Newark, with growth of around 100 bps. A handful of areas weren't far behind, with increases of 70 to 80 bps seen in St. Louis, Houston, San Antonio, Cincinnati and San Francisco.
For more information on the U.S. apartment performance in 2021, and what to expect in 2022, watch the webcast Market Intelligence: 2022 U.S. Apartment Market Outlook.