Explaining the 10-Year Highs in Loss-to-Lease Levels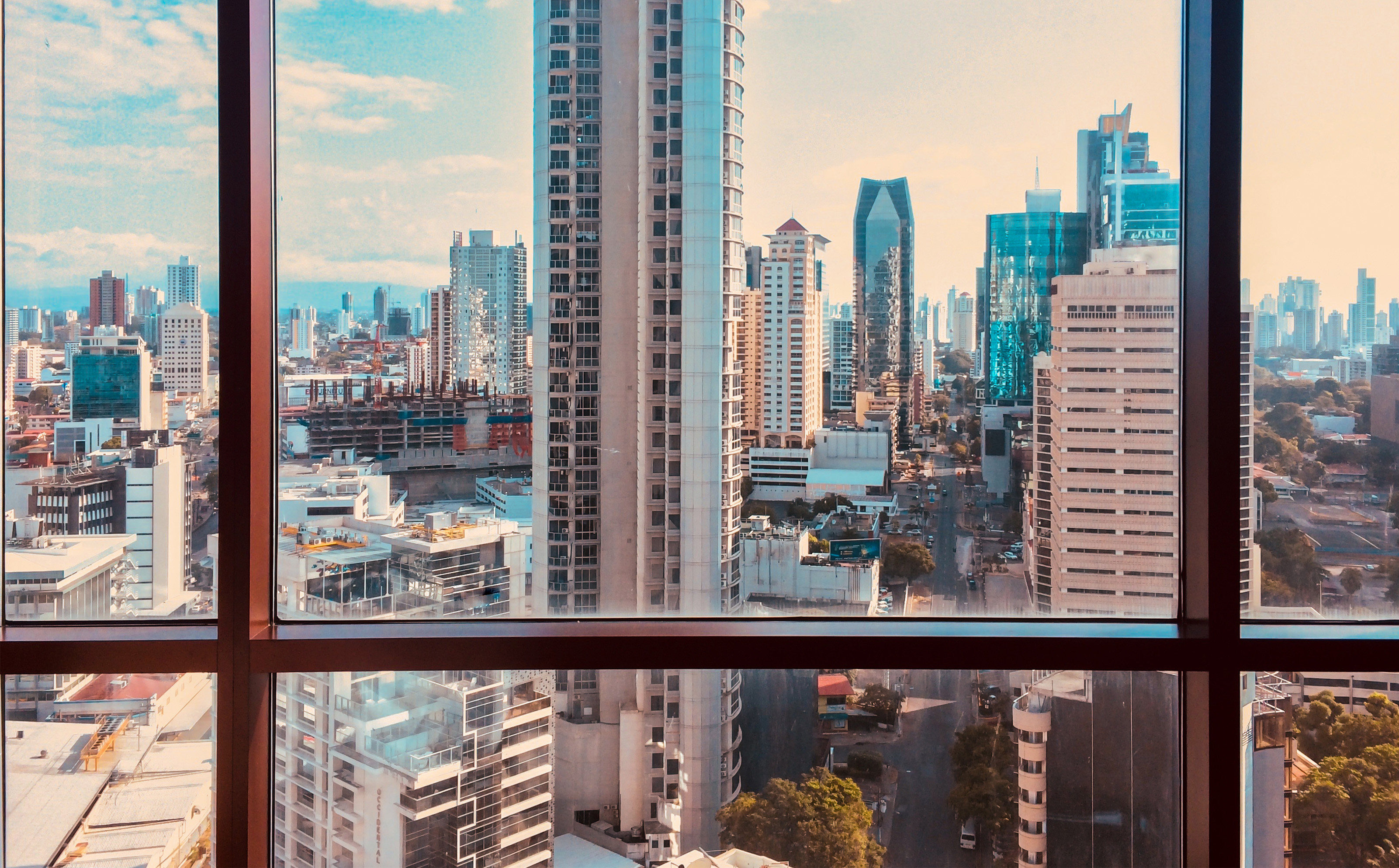 As new lease rent growth hit record levels on the back of unprecedented apartment demand in 3rd quarter 2021, the buzz surrounding loss to lease swelled. Loss to lease is the difference between the current rent roll and current market rate rents. This loss created an imbalance in rent roll revenue and widened the gap between new lease rent growth and renewal rent growth. RealPage has been watching this symbiotic relationship closely as operators strive to flip their rent roll to chip away at their loss-to-lease ratio and increase overall revenue.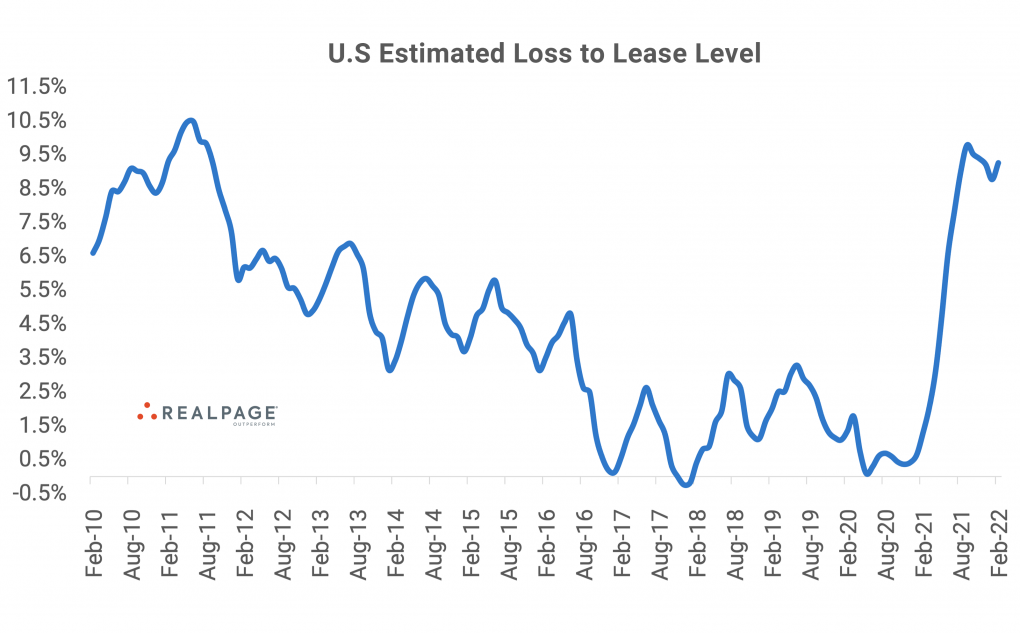 The estimated U.S. loss-to-lease levels sat at 9.3% in February. While this was still well above the normal level (which ran closer to 3% or 4% pre-pandemic), it has softened from the peak of around 10% seen in September 2021. The U.S. hasn't seen a rate that high since mid-2011 when the U.S. was in the midst of economic recovery and loss-to-lease levels hit almost 11%.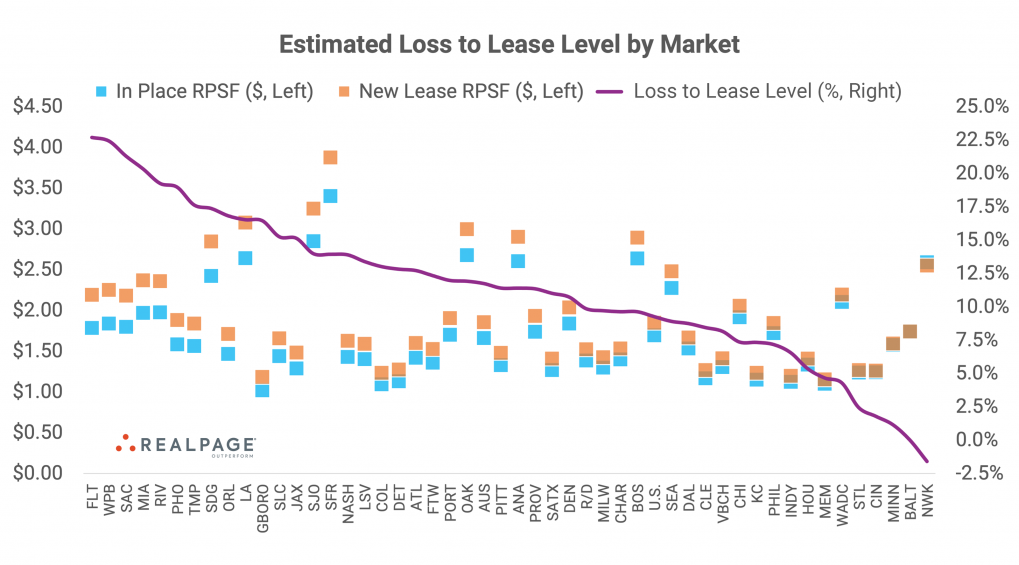 When looking by market, it is not surprising that loss-to lease leaders are concentrated in the Sun Belt region with many of the Florida markets represented, along with the California markets of Sacramento, Riverside and Los Angeles. These markets saw record apartment demand in 2021 which gave operators tremendous front-end pricing power. This helped widen the gap between new lease rent growth and renewal rent growth.
Even as new lease rent growth appears to be moderating, record high occupancy and continued demand allow for aggressive renewal offers. Many renters calculate that staying in place – even at a 10% increase or more – is a better economic value than moving to a new unit or property, as average renewal rent growth hit 10.5% in February.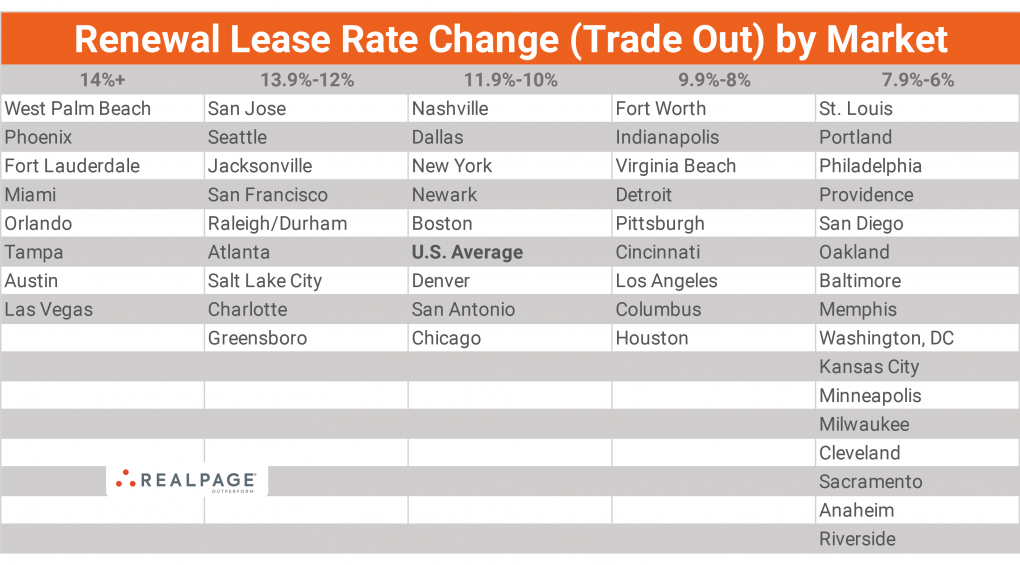 South Florida markets, as well as other Sun Belt markets like Phoenix, Austin and Las Vegas continue to top the leaderboard for renewal lease rent growth, though these markets have shown some moderation in that metric recently. Renewal rent growth helps operators here in their two-pronged approach to flipping rent rolls and increasing revenue.
Alternatively, California's Sacramento, Riverside, Los Angeles and Anaheim markets face renewal lease caps and continued legislative pressure. Limits on renewal lease increases thus far in 2022 translated to additional pressure to chip away at their loss to lease using mostly new lease rent growth. That will be challenging moving forward given moderating demand along with low vacancy rates across these markets. All this will certainly affect operators' ability to push prices.
All-time low vacancies and near all-time high renewal conversions will hugely influence apartment performance in 2022 and 2023. Slowing rent growth, renewal caps in certain markets and tougher rent comps in the second half of 2022 will contribute to 2023 returning to more normal loss-to-lease levels. RealPage anticipates revenue growth to be concentrated in the first half of 2022 as new lease rent growth moderates and renewal lease rent growth rises. Normal seasonality is expected in the second half of 2022 along with tougher comps when comparing to leases signed in the second half of 2021.