As Expected, Apartment Rent Growth Moderates Slightly in July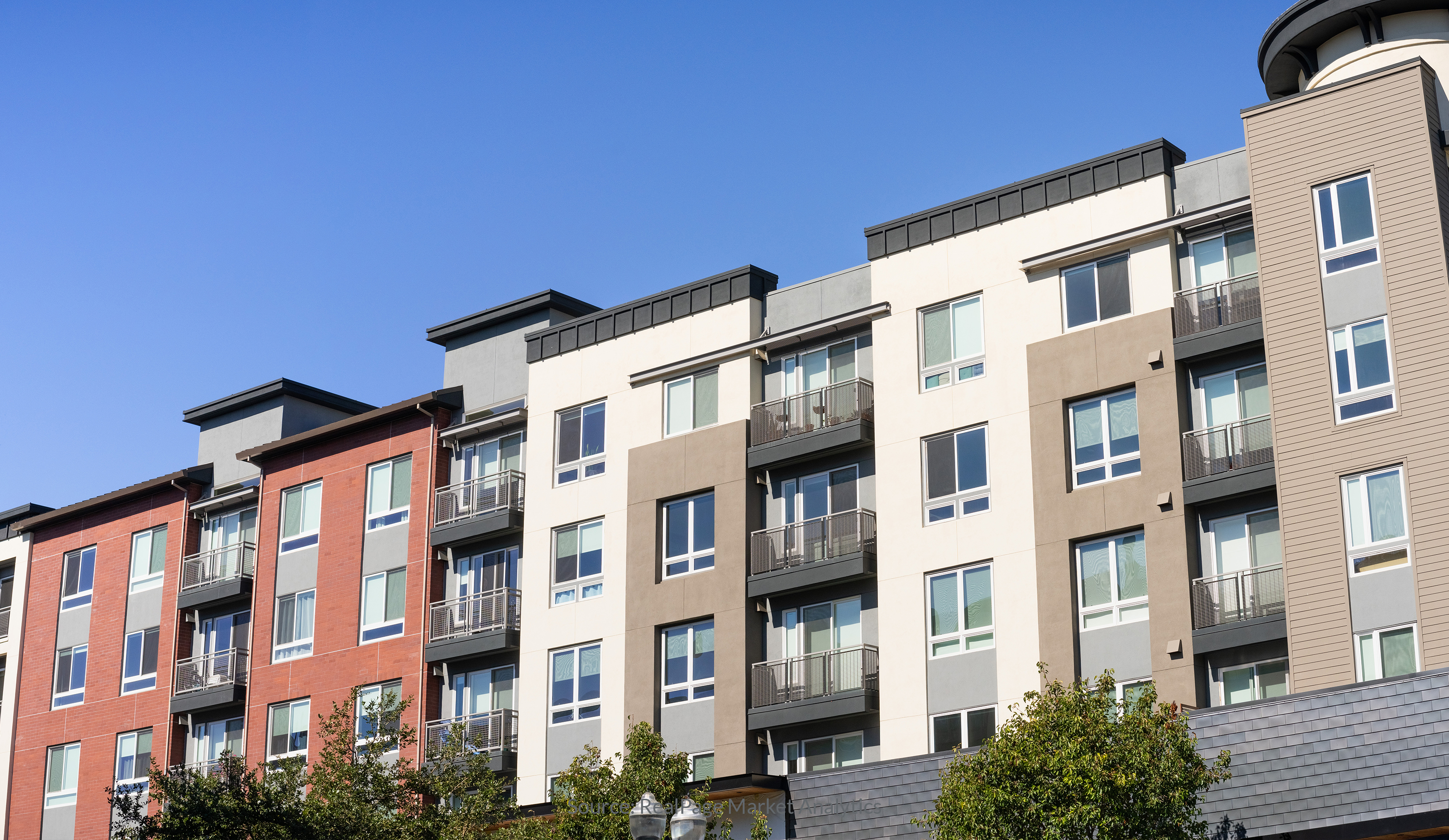 Peak apartment rent growth is almost certainly now in the rearview mirror, as nearly all measures of rent growth showed deceleration between June and July. But that's not to say it's bargain shopping time, as rent growth remains elevated – and likely will throughout the remainder of 2022.
Nationally, effective asking rents ticked up 0.8% between June and July. That amounted to only about one-third the monthly increase seen in July 2021, yet still ranked above any other July (aside from 2021) in the last decade. The deceleration was expected, and aligns with RealPage's forecasts going into 2022.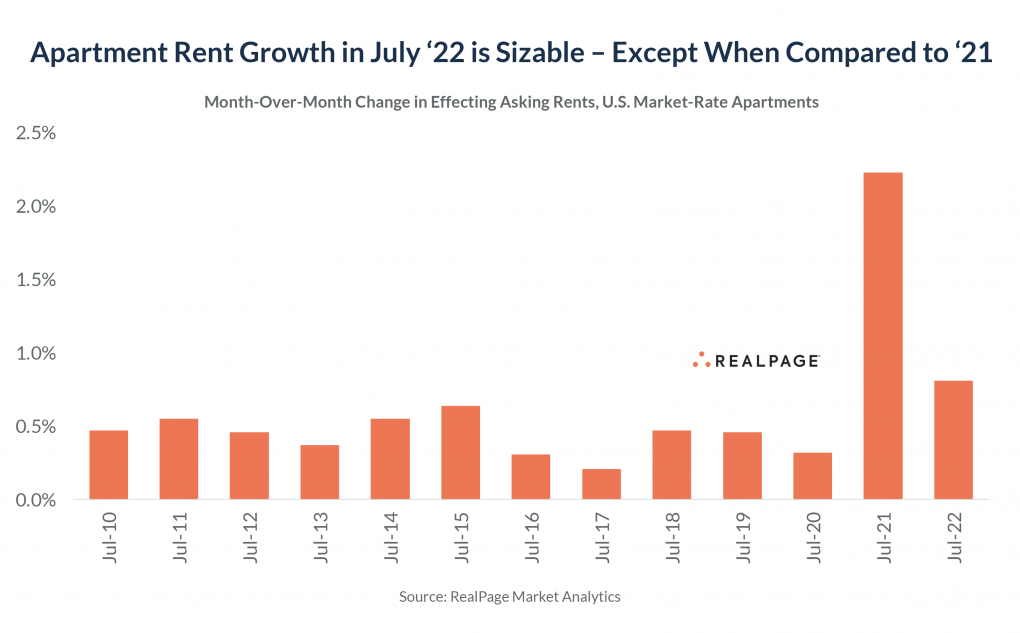 That statistic is a good encapsulation of the state of the apartment market: 2022 has been strong by comparison to any year other than 2021. As we noted multiple times going into 2022, the historic numbers seen in 2021 are unlikely to be repeated for a long time to come.
Year-over-year effective asking rent growth measured 12.2% in July, down from 13.8% in June. Replacement rents (actual, signed lease-over-lease trade-out for new leases) increased 17.2% in July, compared to 18.6% in June. Meanwhile, renters renewing their leases in the same unit paid an average increase of 11.0% – similar to June's number.
Renters in the lower-priced Class C apartment sector continue to pay much smaller renewal rent increases compared to higher-income renters in Class A and Class B apartments. Rents increased 7.8% for renters renewing leases in Class C units, compared to nearly 12% in Class A and Class B.
Rising renter incomes continue to help support rising rents and keep rent-to-income ratios steady around 23%. A typical renter signing a market-rate apartment lease in July reported annual household income of $76,740, up 8.0% compared to July 2021.
Beyond rents, multiple other signs demonstrate that the U.S. apartment market is normalizing – even while conditions remain tight. Apartment occupancy is finally ticking down from record high levels as more supply hits the market. Occupancy nationally as of July measured 96.1%. That's still well above the so-called balanced level of 94% to 95%, but down 0.8 percentage points year-over-year.
Additionally, apartment units are now sitting vacant 23 days (on average) between leases. That's still 3 days below the long-term norm, but up 2 days compared to July 2021. Those stats also align with moderating leasing traffic.
The pandemic and the resulting work-from-anywhere phenomenon "pushed forward" some future demand into the second half of 2020 and through 2021, sending apartment demand numbers far above previous peaks. We're now seeing the other side of that phenomenon, with leasing traffic (number of prospects) coming in summer 2022 measuring slightly below the pre-COVID norms. Additionally, concerns over inflation and a potential economic slowdown might be freezing or pausing some decisions on relocation and household formation.
That's not especially concerning for now given ultra-low vacancy but could become concerning if sustained through 2023 – when apartment supply levels will soar to 40-year highs.