Employment Concentration by Metro: San Francisco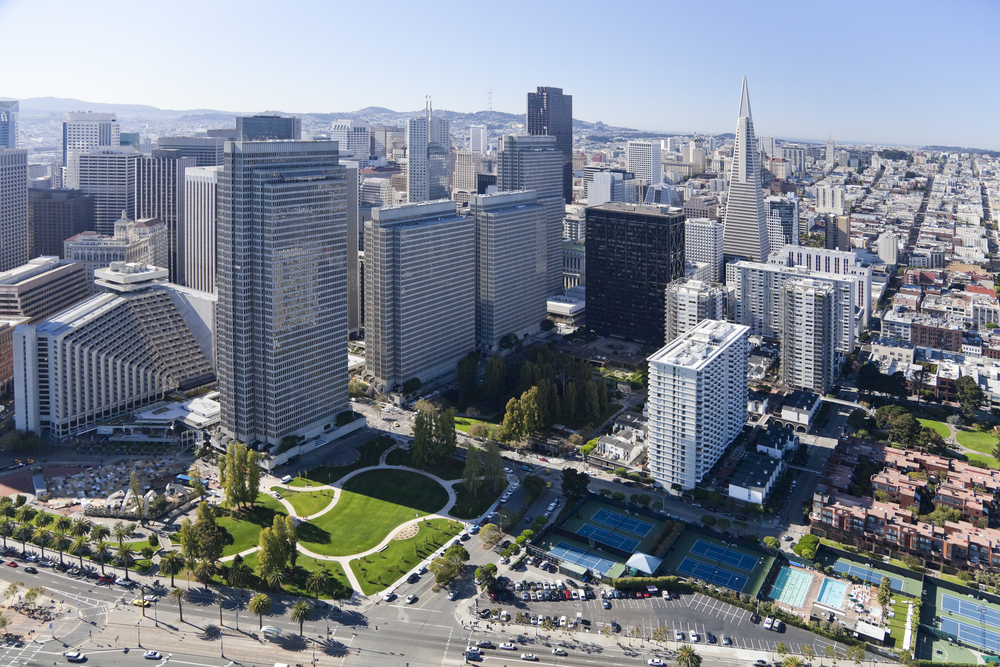 The mix of jobs in a metropolitan area has significant impacts on the local apartment market. For this reason, MPF Research has identified five U.S. metros that have outsized exposure to certain industries. The data for these rankings were obtained via the Bureau of Labor Statistics as of March 2015. In this blog series, we'll take a deeper look at the five metro areas and highlight unique characteristics that drive the employment makeup of each metro. We'll also a few other "runner up" metros that also have outsized exposure in these five employment industries.

Taking one of the five spots on our list of the top industries that have outsized exposure in certain metropolitan areas is San Francisco. In San Francisco, 16.3% of employees work in the Professional, Scientific and Technical Services industry as of March 2015. That percentage translates into 169,300 Professional, Scientific, and Technical Services workers.
Let's first define the Professional, Scientific, and Technical Services sector. According to the Bureau of Labor Statistics, this sector "specializes in performing professional, scientific, and technical activities for others." Moreover, these types of activities require a certain degree of experience and training (hence why this industry pays higher wages). These types of activities/jobs include: legal representation, accounting, bookkeeping, and payroll services, specialized design services (architects, engineers), computer services, consultants, researchers, advertising, photographers, translators/interpreters, and veterinary services.
San Francisco's economy is fueled by its Professional/Scientific/Technical Services industry, and it is known as a national technology hub.
In fact, the San Francisco metro took the #1 spot recently in the Milken Institute's Best-Performing Cities of 2014. This annual report delivers a "fact-based, comprehensive evaluation system across metropolitan areas that rely upon job, wage, and technology trends shaping current and prospective pathways."
Driving the city's performance to the top spot was the Professional/Scientific/Technical Services industry. That sector accounted for 45% of all jobs created in the metro over the five years ending in 2013. More specifically, the city's economy has been fueled by:
Social media
Mobile apps
Cloud-based software and storage
Computer system design
Internet Publishing
Clean technology
Biotechnology
Medical research
To sum up the above bullet points, San Francisco's economy is driven by its' creative and scientific industry, in which the majority of jobs fall under the Professional/Scientific/Technical Services sector. From 2008 through March 2015, the Professional/Scientific/Technical Services segment created 58,200 jobs. Those jobs account for 44.1% of the 132,100 total jobs added in San Francisco.
These Professional/Scientific/Technical Services-related jobs are also driving wage growth in San Francisco. Over the past five years, the metro's technology-based GDP growth placed second in the country according to the Milken Institute. According to the San Francisco Chronicle, the median wage for those professionals is $91,400, which is 30% above the national average ($70,900). And, specifically for the tech portion of that segment, the median wage is nearly $160,000.
High wages, wage growth and demand for these types of jobs are extremely attractive to young professionals. As a result, these young professionals are coming by the dozens to San Francisco, which has helped drive the unemployment rate for the city down. As of March 2014, San Francisco's unemployment rate of 4.2% was the lowest measured here since 2007.
So where have most of these jobs been going? It appears a big chunk is going to startups (which San Francisco is widely known for). A few of San Francisco's most successful startups include:
Dropbox: A company headquartered in San Francisco that provides clients online information storage. Dropbox has expanded from 35 employees in 2011 to roughly 650 employees as of March 2014.
Pinterest: Headquartered in San Francisco, Pinterest is an online tool that helps users visually save ideas. Pinterest has over 500 employees.
Uber: A company which connects people who need rides to a driver via a phone app.
Quip: A company that provides a "suite" on your mobile phone that combines chatting, documentations, spreadsheets, checklists, and more making communication more efficient.
Twitter: A social media company that encourages users to share ideas (or "tweets") that has increased employees from 800 to 1,500 since morning to the mid-market area in June 2012. Total, Twitter has 3,900 employees worldwide, 50% of which are developers.

But it's not only startups that are generating jobs and inspiring growth:
Salesforce: From 2014 to 2015 Salesforce.com Inc. hired approximately 1,000 employees in San Francisco, as of January 1, 2015. Salesforce.com provides relationship management software to its customers. This company is expected to move into a 67-story building by 2017. The building is anticipated to being the tallest building on the West Coast once completed.
LinkedIn: LinkedIn has hired approximately 500 employees from January 1, 2014 to January 1, 2015. This social media outlet, which connects professionals to other professionals worldwide, recently signed a lease for a 26-story building in San Francisco just south of Market Street. The company should move into their new digs by 2016.
Bloomberg: Bloomberg is also opening a R&D office in San Francisco that will eventually house 100 software developers. Bloomberg R&D office will be near San Francisco's tech corridor in the metro's South of Market area on New Montgomery Street.
University of California, San Francisco (UCSF), School of Medicine: By 2035, UCSF's School of Medicine, located in the Mission Bay district, is expected to grow by a whopping 30%. The school is multiplying its biotech firms and new additions will include hospitals, research labs, medical offices, and housing. Most currently, UCSF's School of Medicine employs 2,197 full-time workers and 145 part-time workers and have a total of 664 MD students and 762 PhD/MS Students.
Runners Up
There are a few more metros that should be mentioned that have high exposure to the Professional/Scientific/Technical Services industry. These metros include:
Washington, DC: Approximately 15.9% of the workforce here (or 404,000 individuals) are employed in the Professional/Scientific/Technical Services industry. In fact, one of the top employers in Washington, DC is in the technology sector: Booz Allen Hamilton, a technology consulting company, who employs roughly 14,000 individuals. Moreover, Washington, DC's technology hub has grown about 50% over the past 10 or so years, and is expected to double within the next five years. It's home to over 1,000 technology start-ups.
San Jose, CA: Approximately 14.0% of the workforce (or 145,800 individuals) are employed under the Professional/Scientific/Technical Services umbrella. Home to Silicon Valley, it's a little surprising that San Jose lands as low as #3 on this list. In San Jose, high-tech companies comprise almost 12% of businesses – the largest concentration in America. In fact, for every 1,000 private sector jobs, San Jose has 182.5 high-tech jobs, which is 47% greater than any other market. San Jose is home to over 6,600 technology companies.
San Diego, CA: About 9.9% (or 136,300 people) of the workforce are employed in the Professional/Scientific/Technical Services industry. San Diego is also recognized as a U.S. leader in high-technology. It's economy is anchored by life science, clean tech and software industries. In fact, one of the top 10 largest employers in San Diego falls under the Professional/Scientific/Technology Services hub: Qualcomm Inc. This technology company employs around 9,450 people.
Austin, TX: Around 9.3% of the workforce in Austin (or 86,600 people) work in the Professional/Scientific/Technology Services industry. The metro's key industries include clean energy and power technology (Austin has over 200 existing clean energy firms that employ roughly 20,000 people), creative and digital media technology (Austin is home to festivals Austin City Limits and SXSW. This segment has over 40,000 employees), and life sciences (there are roughly 190 companies with nearly 11,000 employees that work in the life sciences industry).
---
(Image Source: Shutterstock)