Don't Blame COVID-19 for All of 2020's Trends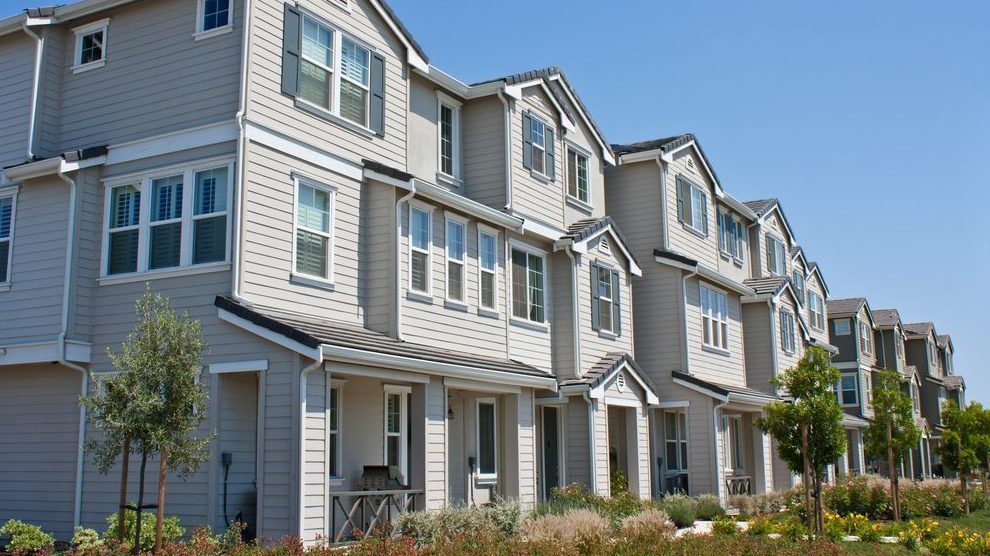 The COVID-19-induced recession was obviously the defining economic event of 2020, but don't be so quick to credit (or blame) COVID-19 for every shift in multifamily performance. As industry experts shared in a recent RealPage webcast, many of these demographic shifts and changing trends were creeping into the industry landscape before the global pandemic.
Market Allocation Shifts
"Some of the changes in deal activity that are happening had nothing to do with COVID," Jim Costello, Senior Vice President at Real Capital Analytics, said. "There were both demographic and capital market forces in place before COVID that were already starting to shift decisions around capital allocation."
Demographic shifts like residents leaving coastal markets and dense cities predates the pandemic. "Millennials are not young kids living above a tattoo parlor anymore," Costello said. "They're having kids, they're settling down with families, and there's a natural progression of moving to the suburbs … that pushes demand in suburban areas."
Matt Ferrari, Co-Chief Investment Officer and Head of Acquisitions & East Coast Operations at TruAmerica Multifamily, said TruAmerica had already been expanding its investment focus (which was mainly California and the Pacific Northwest) to also include Phoenix, Denver, Las Vegas, Salt Lake City, Florida and Texas before COVID-19. "The best type of deals to buy are those that are for sale. You're seeing more transaction volume in the Southeast, Sun Belt and suburban markets. … COVID has accelerated that migration, but it's definitely not a COVID phenomenon."
Landlord Restrictions
The introduction of rent control and other landlord restrictions pre-pandemic took a whole slice of capital out of the market in places like Manhattan, which has been keeping deal activity low, RCA's Costello said.
"The reality is our collections have been strongest in markets that have stayed open so people can work and in markets where you have more leeway with residents who are paying or not paying," Ferrari said. "Owners need to be able to operate properties in a normal manner. Some of these markets already had restrictive policies pre-COVID, so you're certainly seeing more capital flow into other markets that are not coastal or gateway because of this."
Plus, Ferrari points out, these Southeast and Sun Belt markets have a lower cost of living so unemployment benefits went further. A RealPage analysis from November found that in 37 of the nation's 50 largest apartment markets, unemployment alone would not cover the cost of rent. The shortage was most severe in pricey gateway markets.
Suburban Developments that Pencil Out
"Pick just about any urban place in the country and as a development community, we have overbuilt city centers," Greg West, Chief Executive Officer of ZOM said. "Capital preference is strongly biased toward city centers. Even before COVID, we were seeing more softness there than in suburban markets."
In many cases, suburbs were ignored and underserved, but that was starting to shift even before March 2020. It's difficult to make deals pencil out in urban cores after factoring in the cost of land, construction woes and performance softness.
West explains that the most attractive nodes of suburban development from his perspective are those places that embody "the next best thing" to an urban core. These locations have decent walkability, mixed-use developments and generally a live/work/play component.
More Practical Amenities
Sheltering in place and working from home have no doubt impacted the needs of the American employment base, but many resident amenity demands were already changing before the pandemic.
"Before COVID, we were starting to program more and more work areas into common spaces, such as co-working or conference rooms," West said. "We were seeing tremendous demand for that before COVID, and it's only accelerated."
As remote work continues, practical amenities such as reliable broadband access and cell phone reception will continue to be an important aspect of residential living and working.
To hear more from industry experts, watch the RealPage webcast Must-Have Insights for 2021.