Denver Rent Growth Continues to Lag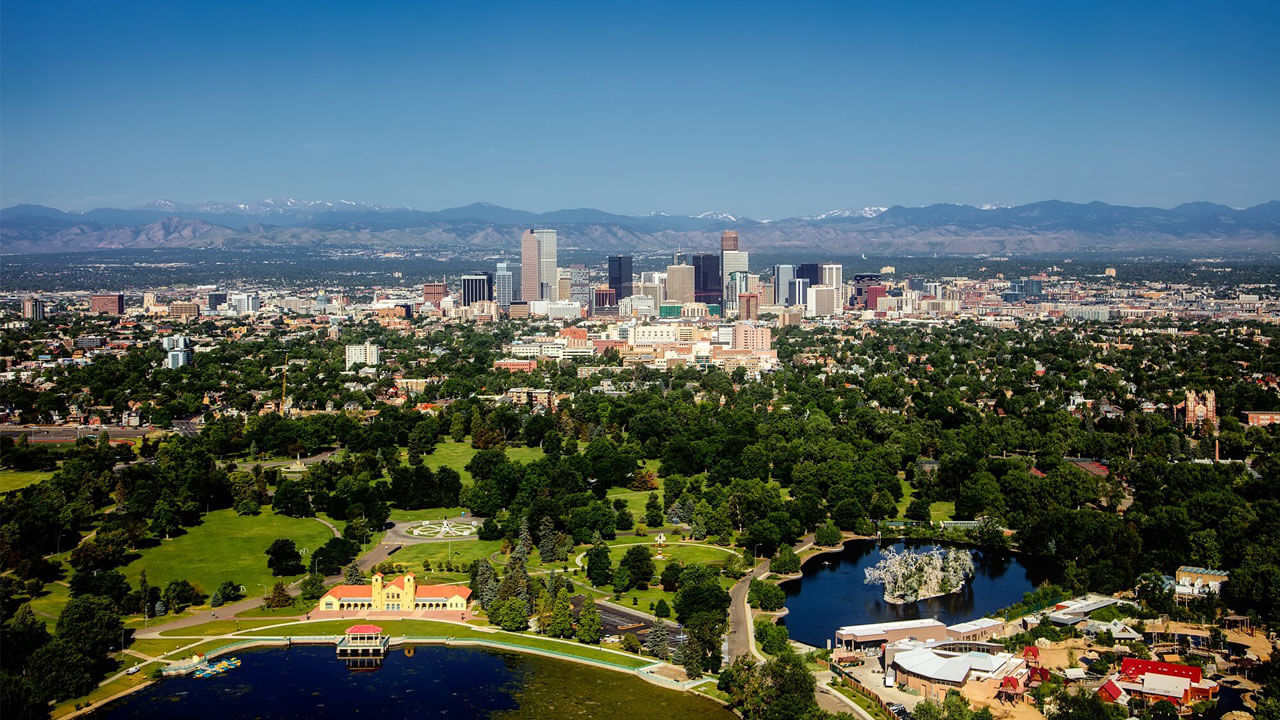 While Denver has ranked among the country's top rent growth centers over much of the past decade, more recent performances are lagging.
In 2020, annual effective asking rents in Denver were cut by 1.7%, a bit deeper than the national decline of 1%. This is much different from the performances the market was logging at the start of the decade.
Historically speaking, rents in Denver have grown 53% since early 2010, ranking the market as the nation's third best metro-level performer, trailing only the price climbs in Sacramento and Phoenix. In comparison, rates in the U.S. overall grew by 34% during that time frame.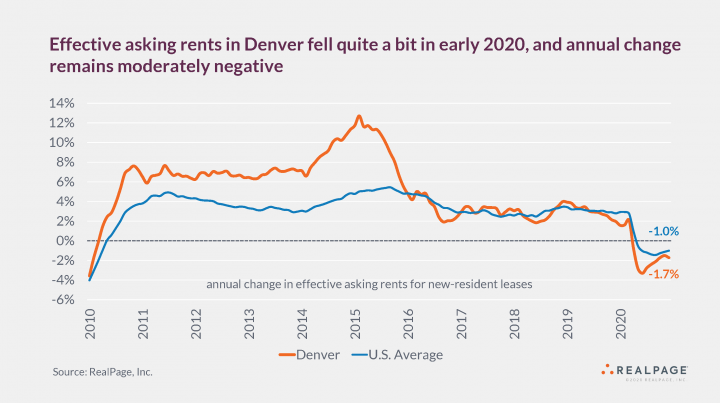 However, there's a drastic difference between Denver's rent growth results during the first half of the decade and in the latter half. Annual growth averaged at almost 8% during the 2011 to 2015 time frame, peaking near 13% in 2015.
Denver saw a notable decline in rent growth starting in 2016, however, when price increases started to look much more like the U.S. norm, usually hovering around the 3% mark. Then, the metro slipped into the under-performer category in late 2019 and 2020.
Denver's recent loss of pricing power registers across all product categories, although results are notably weaker at the top of the market.
For more information on the Denver apartment market, watch the webcast Up Close and Local: Denver Market.