Denver Apartment Market Offers Opportunity to REITs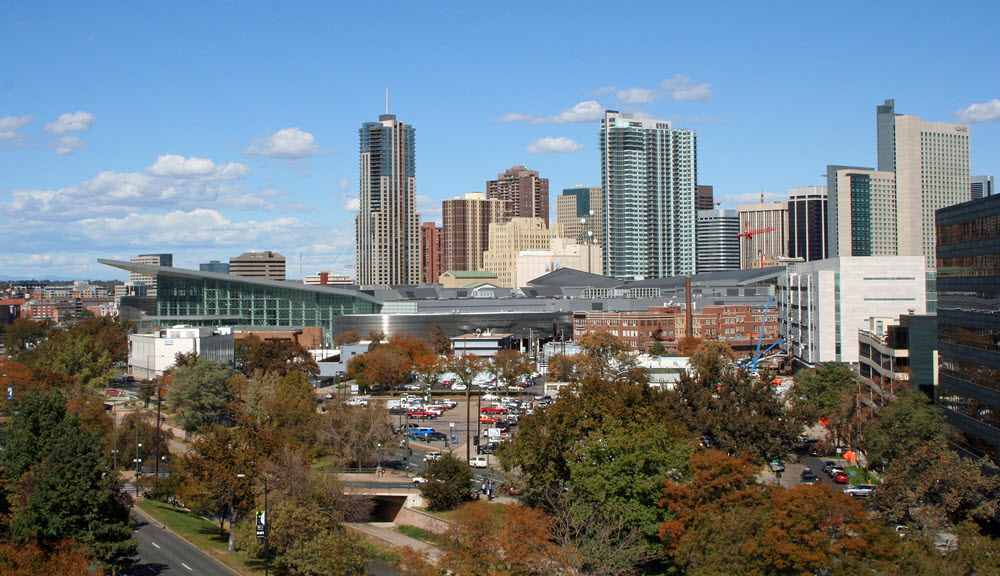 Posted September 19, 2017
AvalonBay recently announced it had purchased an asset in west Lakewood, its first move into the Denver metro. Historically, only a few apartment REITs have held assets in Denver – even as UDR and AIMCO are based in the metro.
The timing poses an interesting signal from AvalonBay. Overall Denver apartment market fundamentals remain healthy. The metro has reported robust annual rent growth in this cycle, with increases peaking at 12.8% in February 2015, and then quickly moderating, according to apartment rental data from Axiometrics, a RealPage company. In August 2017, rent growth measured 3.2%. Moderating annual rent growth was expected, and performance was adversely influenced by falling energy prices in 2015.
Nonetheless, roughly 10 quarters removed from the recent peak, the outlook for the Denver apartment market remains favorable. Demand in the Mile High City is still robust as population growth rivals other healthy metros with a strong tech presence.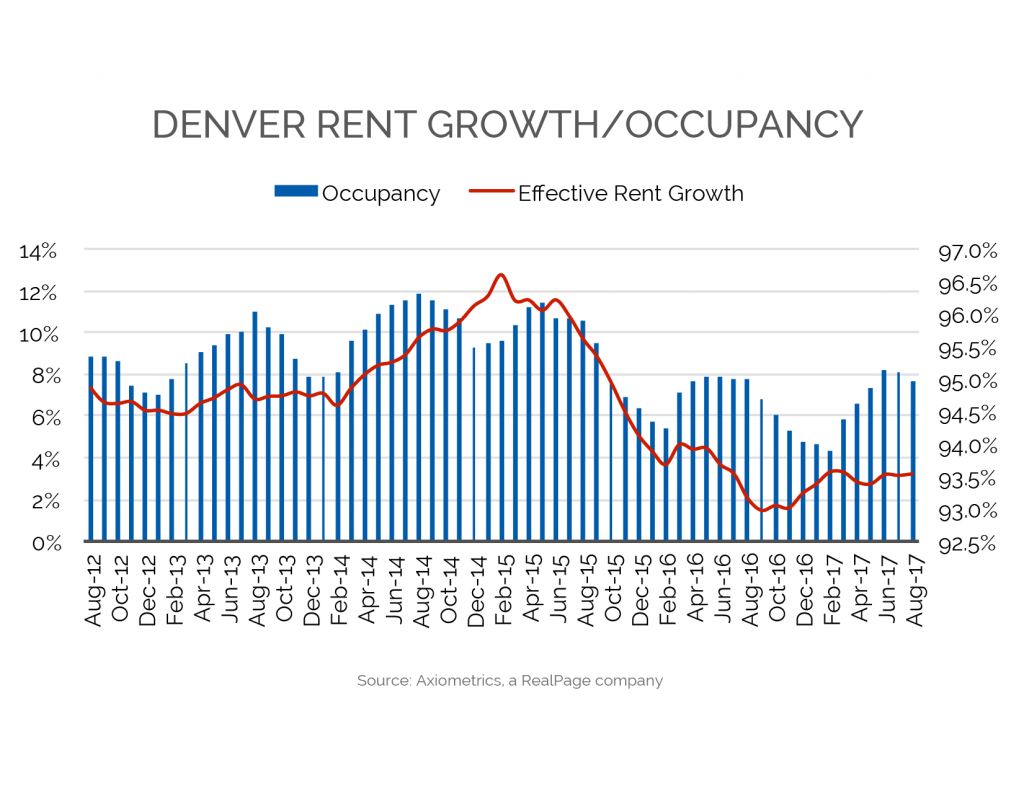 Apartment REITs have positioned their assets thoughtfully in the Denver area: near LoDo, Tech Center, farther south along Interstate 25 where the highway intersects Interstate 470, and farther west through I-80 near Lakewood, the apartment rental data shows.
The image below highlights the concentration of assets by apartment REITs in the Denver metro area. These locations boast some common themes. They are within close proximity to transportation networks and employment hubs with higher-paying occupations. And they reflect the REITs' desire to offer suburban options with assets located in Centennial, Littleton and Lakewood.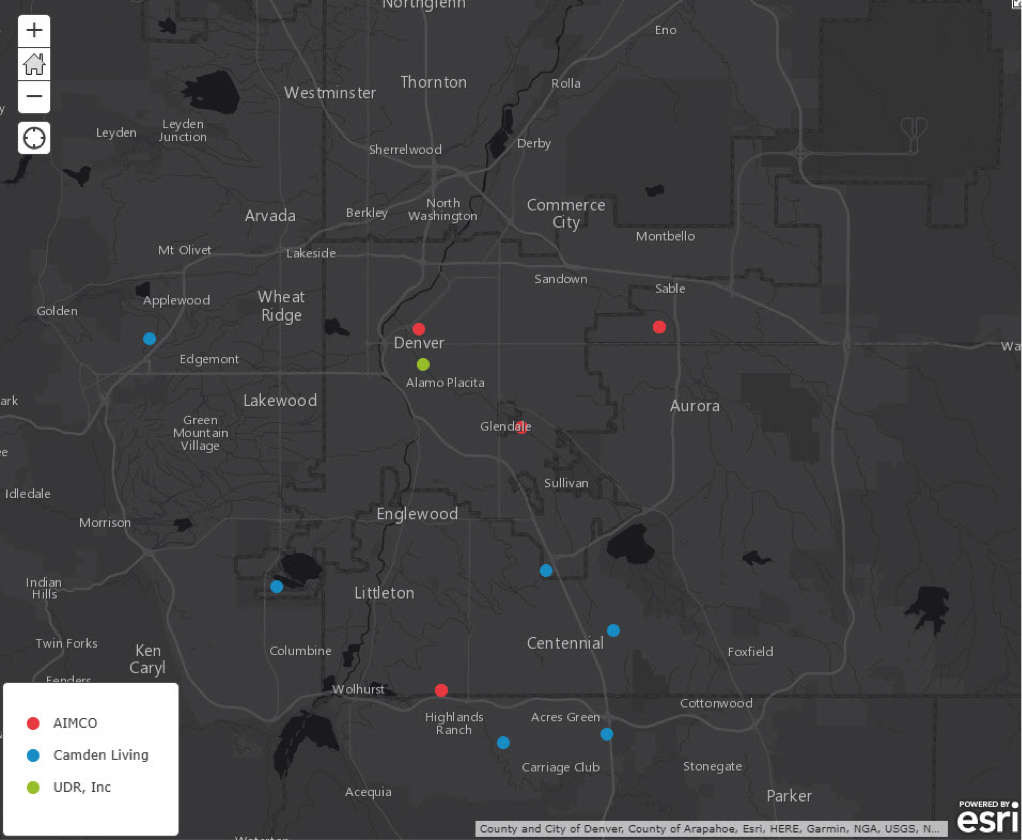 In terms of structural factors that make the metro an ideal target, Denver is a leader in attracting both younger and more mature renter groups relative to other gateway markets in the U.S. with highly educated, well-paid demographic groups. According to estimates from the U.S. Census, Denver's population grew 9.9% from 2010-2015, adding roughly 270,000 people.
The table below compares Denver's impressive population growth to other major metros. In the prime-renting age groups – 20- to 34-year-olds – Denver boasts greater growth than a select group of major metros in the West, Midwest and South regions. For good measure, we also included the 55+ age cohort, as some aging baby-boomer households seek to transition from owning homes to renting based on lifestyle choices.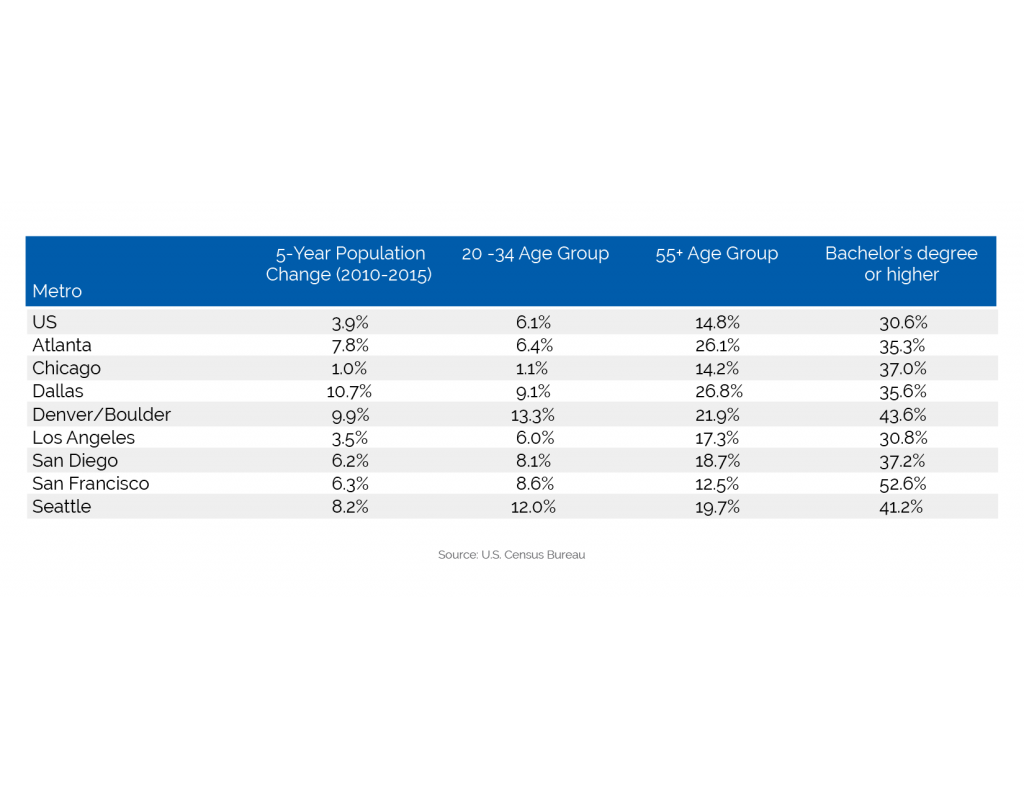 The local economy has benefited from the strong structural drivers. The unemployment rate remains very low (2.4% as of July 2017, based on preliminary data from the Bureau of Labor Statistics). Moody's data shows the labor participation rate at 69%, is slightly higher than other major metros. That's compared to 67% in Seattle, 67% in Atlanta, 65% in Chicago and roughly 63% in Los Angeles.
As such, employment growth remains solid in Denver, even though the rate of growth has slowed in recent quarters to 2.1% in the second quarter of 2017. Goods-producing employment segments have posted slowing growth and even job cuts recently. Information and Government segments posted marginal cuts at the end of the second quarter. Meanwhile, job growth remains healthy in Professional/Business Services, Trade/Transportation and Utilities, and Education/Health Services segments.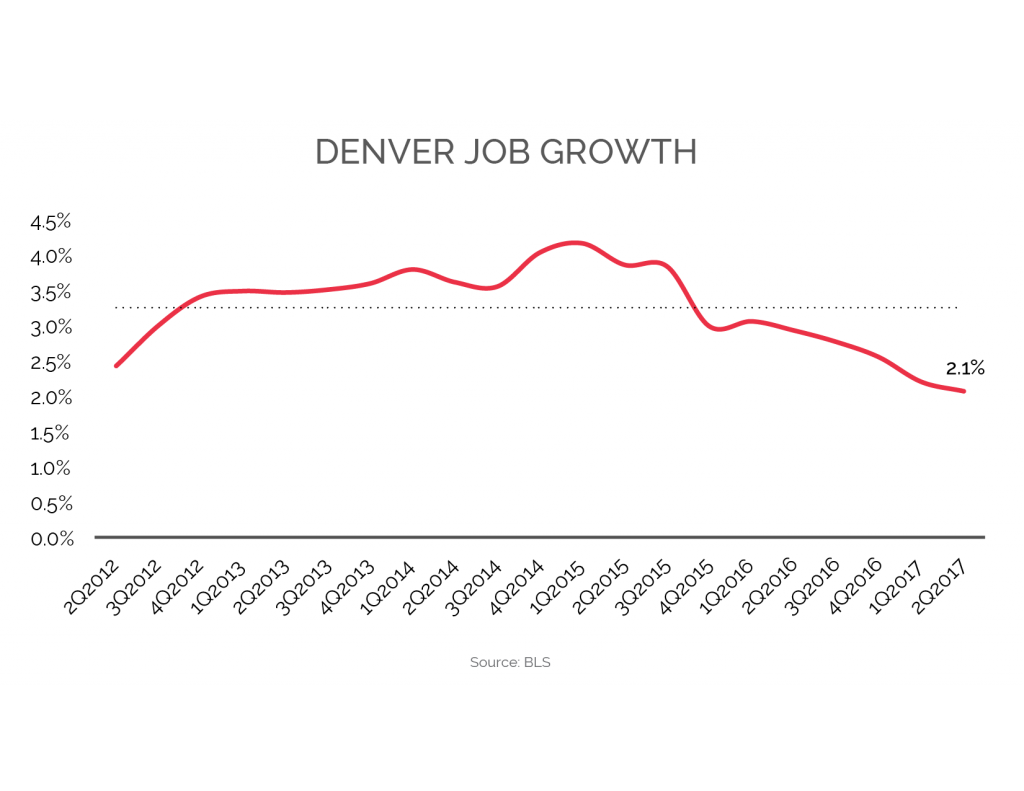 Growth in Denver's tech sector continues to be a selling point for the metro's economy. The metro has a deep pool of tech talent, which will be a boon to the local economy. CBRE's Scoring Tech Talent ranked Denver No. 12 spot for its "competitive advantage and appeal to tech employers and tech talent." That was ahead of Chicago (No. 15), San Diego (No. 19), and Los Angeles (No. 24). The metro's tight labor market and healthy tech sector will yield above-average economic growth.
Looking ahead, other multifamily REITs may follow AvalonBay in the Denver apartment market. With healthy structural drivers – both economic and demographic – the future looks bright for the Mile High City.