DC Among Nation's Leaders for Apartment Demand in 2Q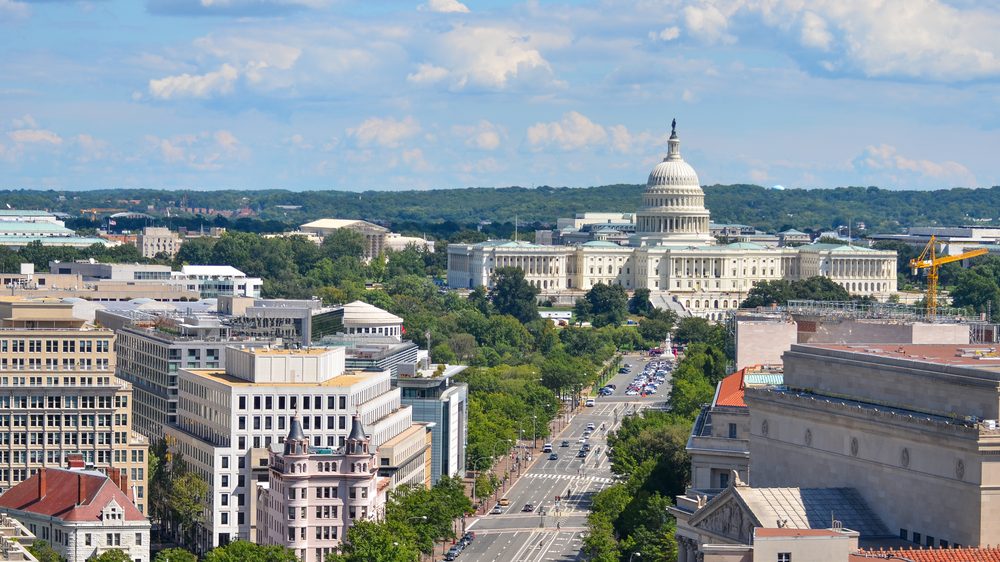 Though down from recent highs, Washington, DC's 2nd quarter absorption performance was among the best in the nation.
RealPage calculations show demand for about 2,100 apartments in Washington, DC during 2nd quarter 2020. That number is less than half the normal level of 2nd quarter demand posted in the previous few years and well below the market's five-year average. In fact, just one year ago, quarterly apartment demand in Washington, DC hit a recent high topping 8,000 units in 2nd quarter 2019.
While below the market's normal pace, Washington, DC's 2nd quarter 2020 performance is one of the best seen nationwide. Only Dallas performed better, absorbing about 2,560 units during the April-June time frame.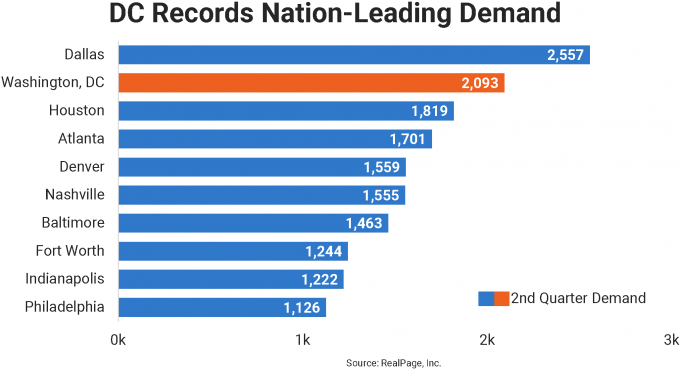 Logging demand volumes between about 1,500 and 1,800 units in 2nd quarter were Houston, Atlanta, Denver, Nashville and Baltimore. Meanwhile, Fort Worth, Indianapolis and Philadelphia recorded apartment absorption for roughly 1,100 to 1,200 units.
Helping Washington, DC log solid demand in recent months, the local job base has not been hit as hard as some other areas in the nation. While the market has seen job cuts, this area has been somewhat resistant to the recent recession, given the large base of employment in the resiliant Professional and Business Services and Government job sectors.
For more detailed information on the Washington, DC apartment market, watch the latest webcast Up Close and Local: Washington, DC Market Update.