COVID-19 Takes Mild Toll on 2020 Student Housing Leasing Season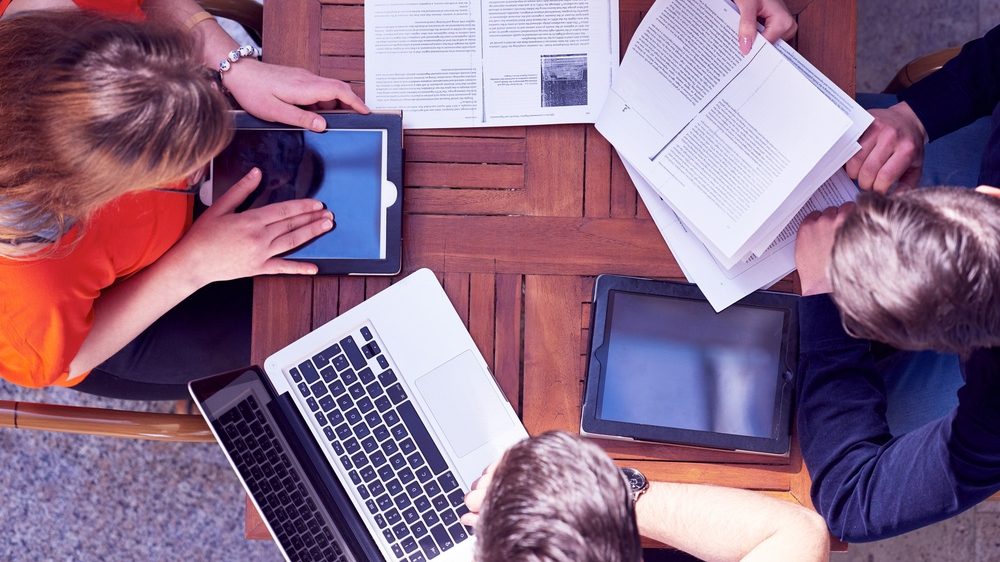 The global pandemic undoubtedly altered the higher education world in 2020, but the student housing industry fared much better than many had feared when colleges shuttered and sent students home back in March and April. There was still a loss of momentum, but the industry weathered the crisis admirably.
Here are the major highlights – and lowlights – for the year in student housing.
Occupancy and Rent Performance Sagged, But Not Badly
Overall performance stumbled in both the occupancy and rent change stats in 2020, but the shortfalls viewed relative to year-earlier results weren't too dramatic. The biggest decline in performance was seen in occupancy. Fall 2020's occupancy of 86.8% across the core 175 universities lagged 2019's rate by about 430 bps, landing at its lowest rate in several years but perhaps better than initially feared. Rents grew 1.4% in Fall 2020 on an annual basis, falling a bit below 2019's rate of 1.7%.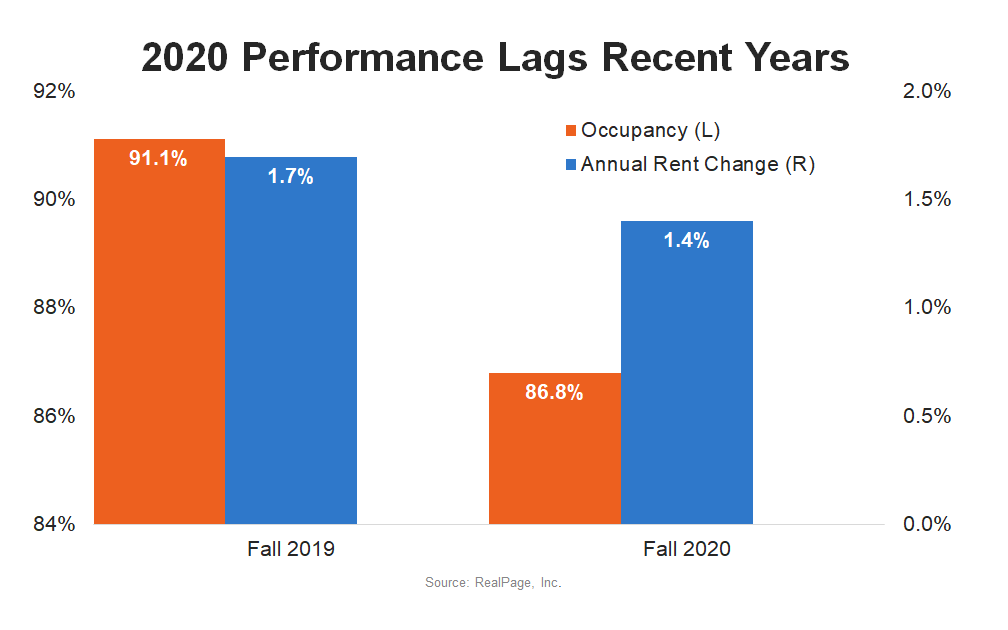 Performance Between Schools Varies Widely
Year-ending performance displayed some clear winners and losers in student housing performance. Leaders and laggards can shift from year to year, but several schools remained in the winner or loser group for several years running in 2020.
About a third of the core 175 universities managed rent growth of 3% or better for Fall 2020 – well exceeding the U.S. norm of 1.4% – but another third of schools cut rents. As for pre-leasing, many Southeast and Midwest schools leased more than 95% of available beds by the time students moved in, clocking in above the U.S. norm of 88% pre-leased. Yet, another cohort of schools, largely in the West, failed to pre-lease even 80% of its beds.
Proximity to Campus Dimmed in Importance
A trend has become increasingly clear in recent years: proximity to campus is an amenity students are willing to pay extra for. Though still true – the strongest rent performance and occupancy were in properties within a half mile to campus – that trend wasn't as pronounced as the global pandemic forced many classes online. Some students just couldn't justify the additional cost to live nearby when they were not spending all that much time on campus.
Online-Heavy Schools Faltered Most
Schools that announced remote learning plans early on, such as the California State system, were the clear laggards this year. Alternatively, the schools that announced their intent for in-person instruction early on didn't take nearly as big of a hit, even if plans for on-campus classes got changed at the last minute.
New Supply Mostly Delivered as Scheduled
With about 52,000 new beds coming online in Fall 2020, new supply was characteristically steady. Most scheduled deliveries managed to complete on time as COVID-related construction slowdowns weren't as significant as initially anticipated. The top school for new supply in 2020 was the University of Florida with a staggering 3,300 new beds.
For more intelligence on the student housing sector, watch our Student Housing Year End Wrap-Up Market Update on-demand here.