Campus-Adjacent Student Housing Misses Normal Premiums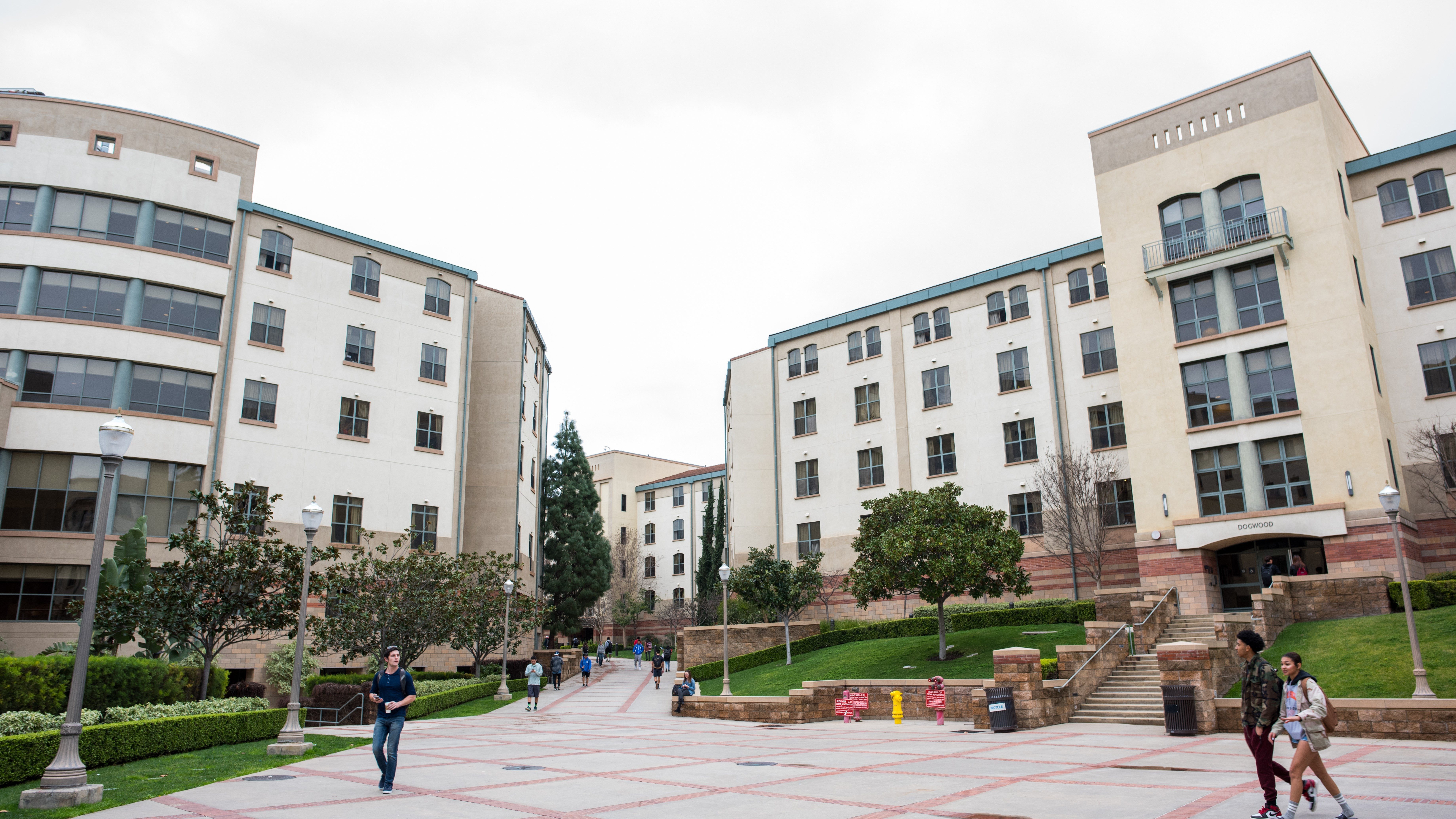 First the good news in student housing: after a brief stumble earlier in the pre-lease season, rent growth is back on more solid (though still modest) footing as of May. Though Fall 2021 appears to be more usual with in-person learning, some pandemic-era trends are still in place.
The worst of the pandemic-induced hangover appears to be in the rearview, but one years-long trend has been altered at least for the short term. Properties closest to campus have previously been the strongest performers in terms of rent growth, but now drag down overall rent change.
In May, national annual rent change had ticked up to 0.6%, but properties outside that inner ring were the outperformers. Properties within a half mile to a mile from campus were growing rents 1.2% in May, and properties over one mile from campus claimed the highest rent growth at 1.3%.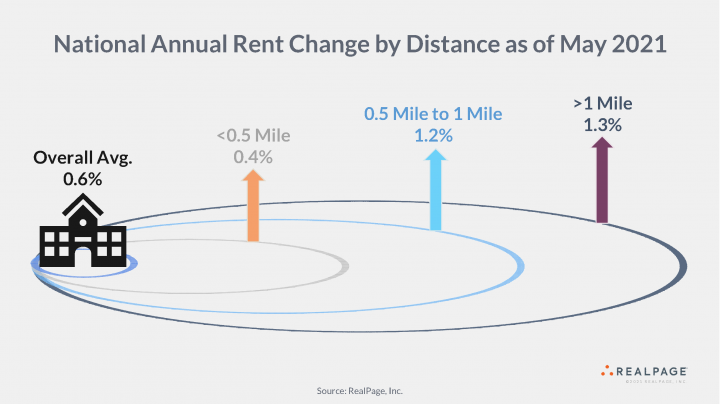 For the first time in several years, properties within a half mile of campus were the laggards at just 0.4% annual growth as of May. COVID-19's forced switch to remote learning and limitations on campus activities wiped out the occupancy and rent growth premium usually achieved by projects immediately adjacent to campus.
Rent change is the only metric in which this stark difference exists. Pre-lease performance by distance segments is virtually non-existent. About 66% to 67% of properties are pre-leased in every category.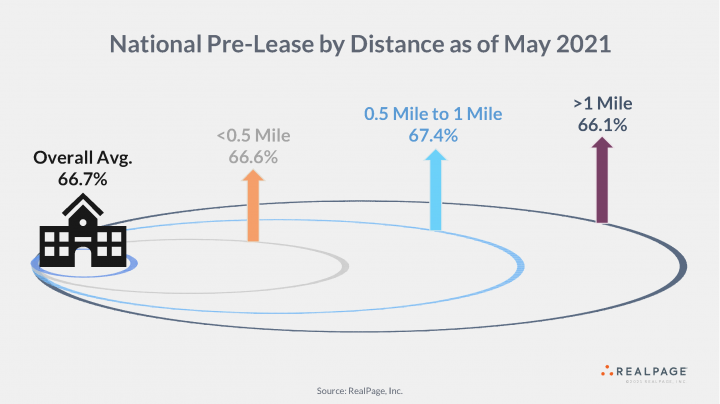 Before 2020, properties closest to campus were clearly the student favorites. Within that group, occupancy rates ranged from 50 to 450 basis points (bps) better than the other distance groups.
Close-to-campus assets are also a lot more expensive. Rents within a half mile from campus is about $781 per month, compared to $628 per month for properties within a half mile to mile, and $590 for properties over one mile from campus. Nationally, student housing rents averaged $715 per month in May.
The premium to live close to campus could be suffering an overhang from the pandemic, but the long-term outlook for those pedestrian assets looks better than the further from campus set of properties.
For more on the student housing market's 2021 preleasing season, watch the Summer Student Housing Market Update Webcast.