Class C Occupancy Up Notably in Orlando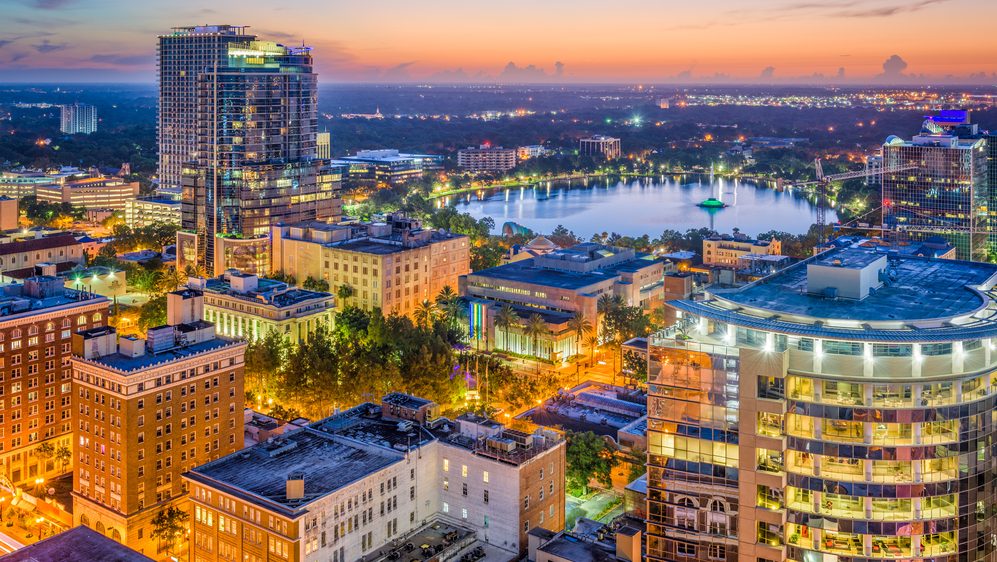 As apartment prices in Orlando climbed over the course of the past decade, renter households flocked to the market's more affordable Class C product, driving up occupancy in that segment.
While overall occupancy in Orlando is right in line with the U.S. average, Class C rates are much higher, at 97%. That's a significant premium to the occupancy rates of 94.4% in Class B developments and 94.3% in the luxury Class A stock.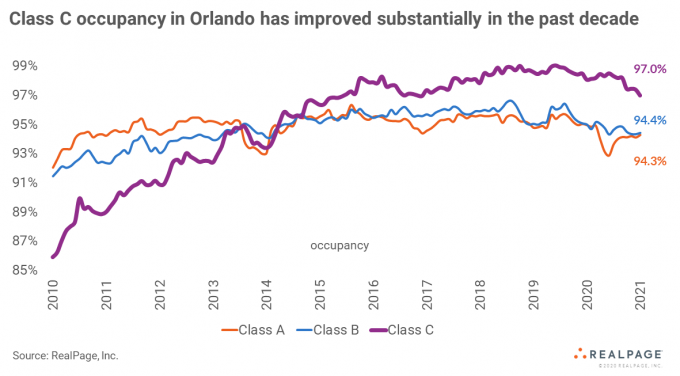 Really tight occupancy for the lowest-priced apartments in Orlando has been a key storyline in the market for quite a while. Occupancy in Class C units started to climb notably at the beginning of the last economic cycle and continued its upward trajectory throughout much of the decade. Occupancy in Class C stock surpassed the other product lines in Orlando in April 2014, then got as high as 99% in 2019, after Hurricane Maria spurred some moves from Puerto Rico to Orlando.
In all, occupancy in Orlando's Class C product climbed a sizable 1,070 basis points (bps) in the past 10 years, twice as much as Class C occupancy progress in the nation as a whole (550 bps) and well ahead of the increases in the market's Class B (260 bps) and Class C units (170 bps).
Helping drive Class C occupancy, pricing in Orlando's Class A units has doubled in the past 10 years, while rental rates in Class B units were up by 36.8%. Class C stock in Orlando has seen prices climb as well, but by a much more moderate 24.8%.
For more information on the Orlando apartment market, watch the webcast Up Close and Local: Orlando Market Update.