Class C Apartments Most Vulnerable to Federal Unemployment Benefits Expiration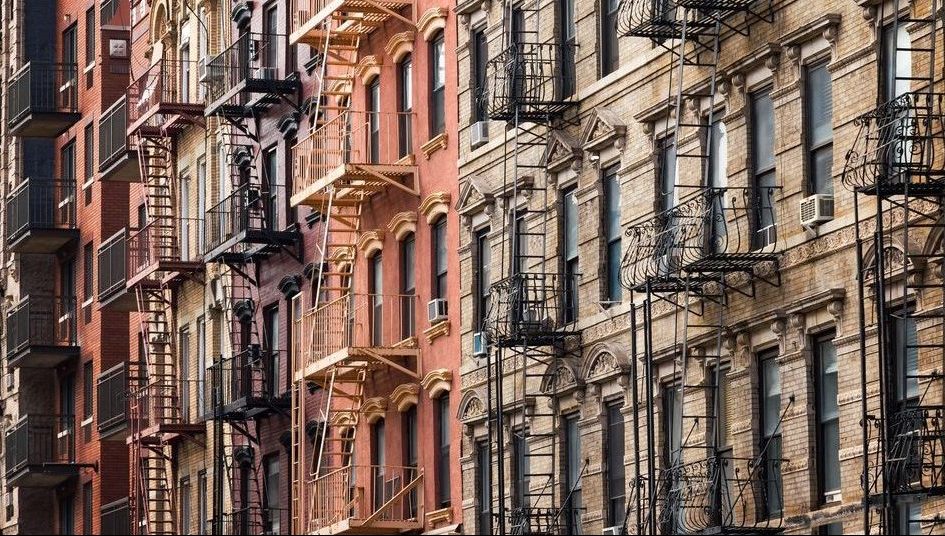 Absent some quick Congressional action, lots of U.S. households are about to have a tougher time making their monthly rent payments. We're reaching the end of the enhanced unemployment benefits provided under the CARES Act. Those benefits have boosted by $600 the size of weekly payments to those now looking for work. Minus that federal assistance, payments will revert from today's total of almost $1,000 per week to the norm of just under $400 per week provided on the state level. The state-level tally varies quite a bit from one location to another.
If financial assistance isn't extended in some form, look for a bump of missed rent payments generally and a surge of delinquencies in Class C apartments specifically. The properties offered at a comparatively moderate price point are home to lots of the lower-income workers who have lost jobs in the hard-hit hospitality and retail trade employment sectors. Most who reside in the Class C apartment stock live paycheck to paycheck, lacking cash reserves to deal with an interruption of income or any financial emergency.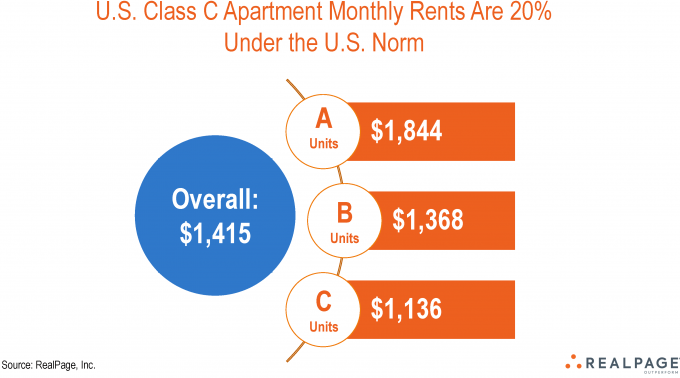 Class C properties comprise about a fourth of the country's market-rate apartment stock, under RealPage's product definitions. Monthly rent at these communities currently averages $1,136, compared to typical rates of $1,368 at middle-tier Class B projects and $1,844 at luxury Class A developments.
Today's Occupancy Is Tight
After apartment rents have climbed dramatically over the past decade, more and more households have been priced out of top-end and middle-segment options. Class C projects are all that these households can afford.
That means the Class C product sector is jam-packed full right now, recording occupancy way above the historical norm. Occupancy currently stands at 96.1%, compared to the past standard of slightly under 94%.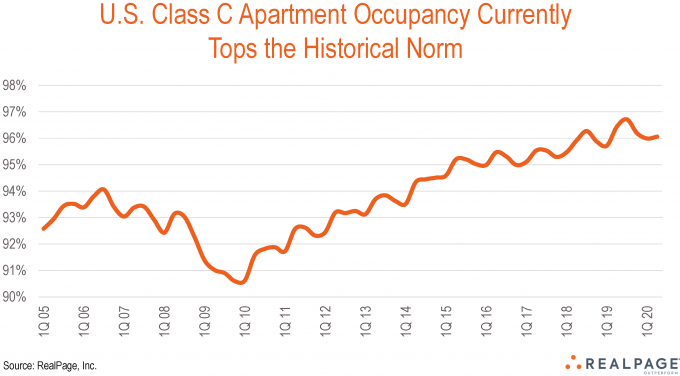 Just as lower-income households tend to struggle in a recession, Class C properties tend to register performance stumbles. Looking back to the great financial crisis, occupancy in Class C apartments dropped all the way to 90.6% in late 2009 and early 2010. RealPage analysts anticipate a smaller occupancy drop during the current recession, but there's no question that the performance is on its way down in this product category.
Metros most vulnerable to backtracking the Class C apartment sector performance include Orlando and Las Vegas, simply because so many of the jobs in those areas are in the hospitality field. Orlando's current Class C apartment occupancy figure of 98.4% is tightest in the nation. The market registered a surge of demand in this product niche after Hurricane Maria led to the relocation of a significant block of households from Puerto Rico to Orlando in 2017.
Class C apartment product performance expectations are part of the discussion featured in RealPage's Summer 2020 U.S. Apartment Market Update webcast.