Class C Apartment Rent Payment Rates Decline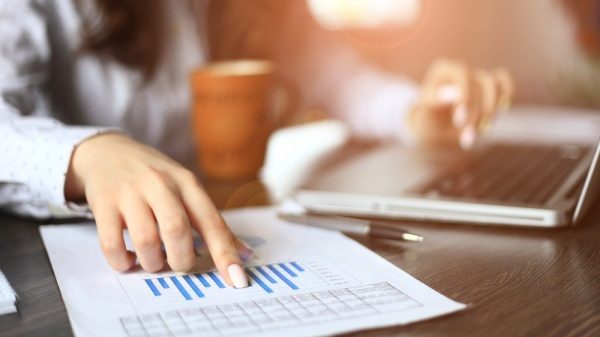 Rent payment stats from the National Multifamily Housing Council show healthy average collections at the nation's stock of professionally managed apartments over the past year and a half or so. However, if you dig into the data that RealPage, Inc. provides for the NMHC analysis, you see a significant block of missed payments in Class C properties. Furthermore, collection rates are in decline for that lowest price point segment of the product mix.
In the latest monthly results, RealPage info shows only 86.2% of households living in Class C properties paid rent in October, with that figure running about 7 percentage points under the collections level for Class B product and roughly 8 percentage points under the payment rate in Class A developments.
The share of Class C property residents paying their rent has been hovering around 86% for four months. The norm for Class C projects ran at 87% to 88% in the initial months of the pandemic and at 89% to 90% in the pre-pandemic days.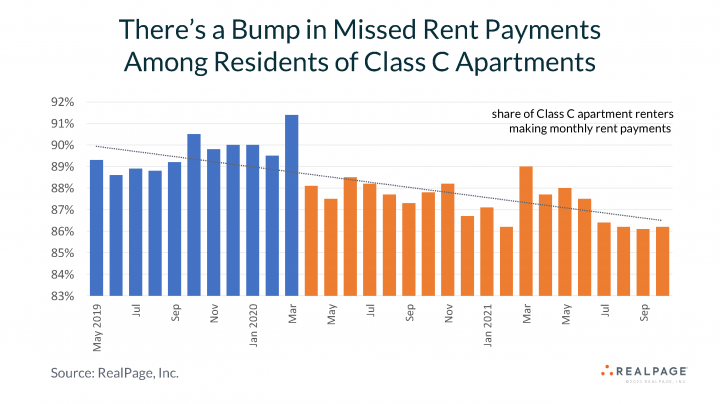 Even in the best of times, many households residing in Class C apartments struggle to make ends meet. The share of income spent on housing is higher in this product niche than in Class A or B communities, and comparatively few households have any cash reserves to deal with loss of work or with financial emergencies.
In theory, the recent end of enhanced jobless benefits was going to send more people who have held low-wage positions back to work. Maybe Friday's new report from the Bureau of Labor Statistics will show that happened. But it seems unlikely when rent payment rates for those living in country's lowest-priced apartments are moving in the wrong direction.