Cincinnati Apartment Rent Growth Accelerates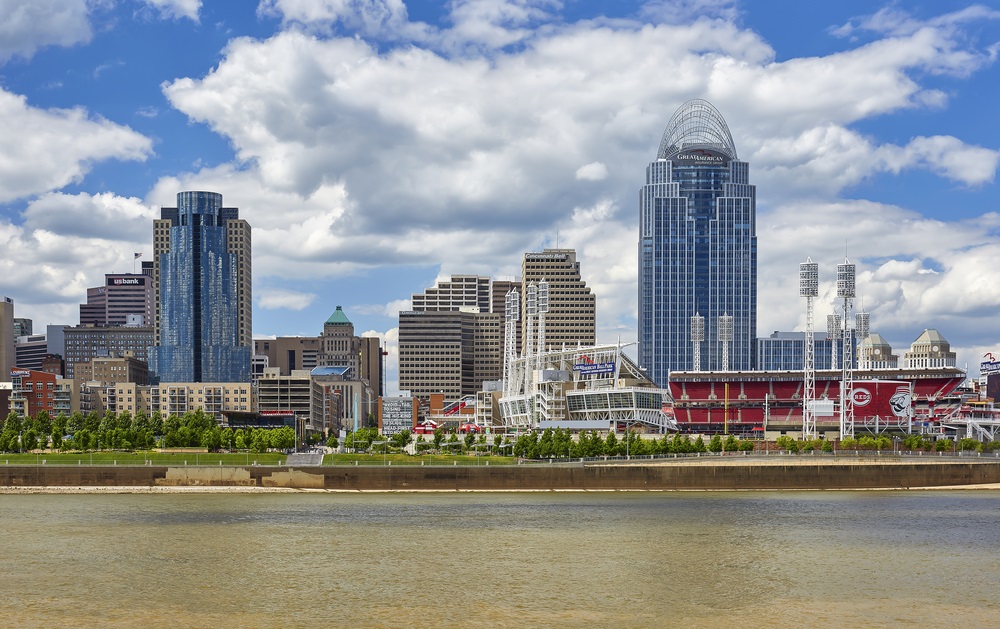 The list of the nation's metro-level apartment rent growth leaders as of mid-2017 includes a perhaps surprising newcomer – Cincinnati.
Effective rents for new-resident leases have climbed 5.4% during the past year in Cincinnati. That's the strongest pricing power seen in the metro so far in the current apartment market cycle. In comparison, the national pace of rent growth peaked nearly two years ago in fall 2015.
Cincinnati's annual rent growth rate is now the strongest in the Midwest, slightly outperforming the increases of 5.0% in Minneapolis/St. Paul and 4.7% in Detroit.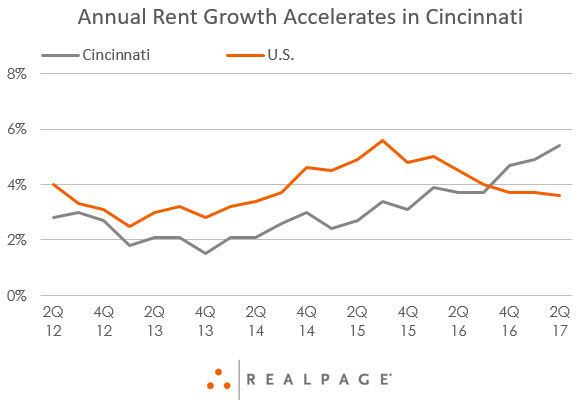 While rents are rising notably across the product spectrum, increases in Cincinnati's luxury property niche are especially impressive. Those Class A apartment communities recorded annual rent growth of more than 7% in 2nd quarter 2017.
Occupancy Is Running High
Robust rent growth in Cincinnati reflects the area's limited product availability. Occupancy stands at 96.7%, notably above the long-term norm that runs around the 94% mark.
Helping Cincinnati's market remain tight, building activity – while up from the historical levels – isn't at over-the-top volumes. Properties totaling 3,296 units were finished in the 12 months ending in June 2017, expanding the total inventory by 2.2%.
Projects currently under construction will add another 3,162 units to the stock. Following the pattern seen in many metros across the country, downtown is the hot spot for apartment building. Just over a third of all the apartments on the way will come on stream in the urban core.
Near-Term Performance Should Prove Solid
Expectations call for Cincinnati's apartment market to remain full over the next couple of years and for rent growth to be sustained around 3% or better. However, since this is a slow-expansion economy, any further acceleration of the building volume would make those performance targets tough to hit. Health of the for-sale housing market also is something to watch in this metro, as the more desirable suburbs have a history of losing significant numbers of renters to purchase.