Slowdown in Apartment Construction Benefits Chicago's Recovery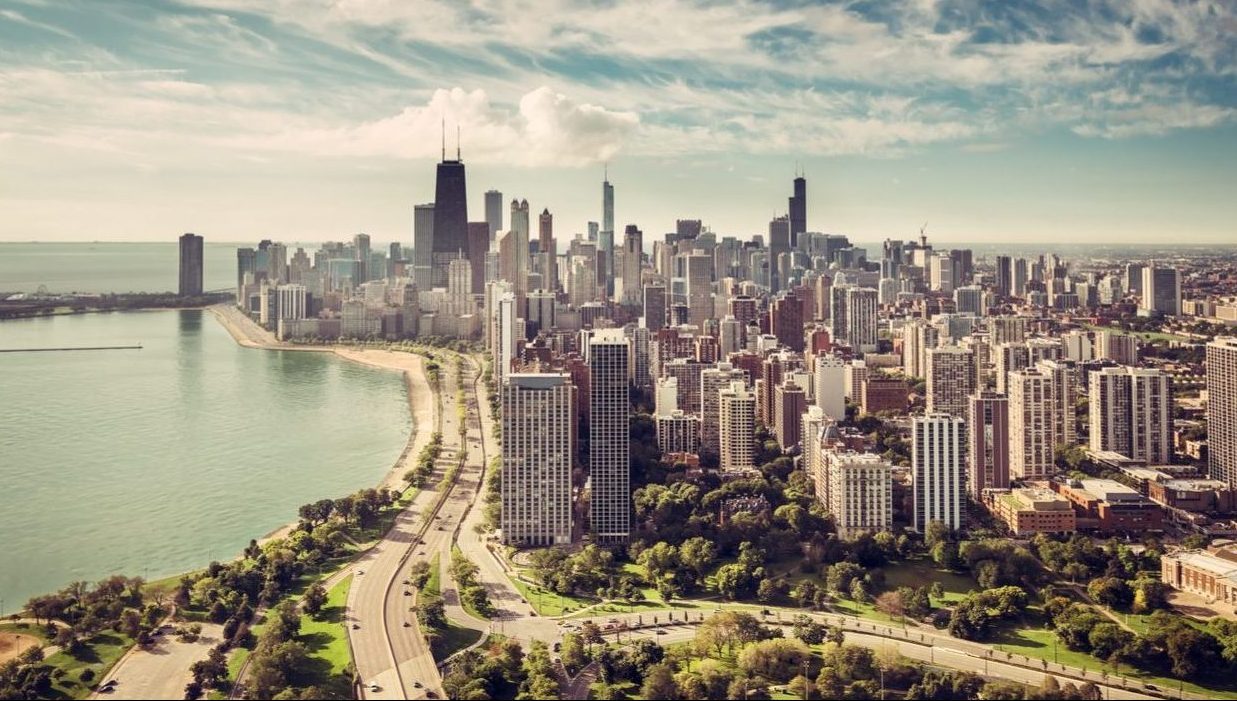 Chicago does not face the run-up in apartment deliveries that may slow the comebacks in some of the nation's biggest cities.
While Chicago's apartment sector has taken a big hit compared many other U.S. markets during the pandemic, the first signals of progress are beginning to appear. Rents jumped 1.4% and occupancy climbed 0.4 points month-over-month in April, the third straight month of improvement for both metrics. With that progress, Chicago is in better shape than other gateway markets like Bay Area, New York, Seattle and Boston. While the pace of recovery in those markets is hindered by the big volumes of construction under way, Chicago is a different story.
Ongoing apartment construction in Chicago totals some 11,400 market-rate apartments, quite a bit behind the market's five-year average. While that's still a substantial volume of future product, it is down notably from recent highs, which is unlike the pattern seen in quite a few other big markets across the country. Ongoing building in Chicago peaked at a little more than 18,000 units in 2017.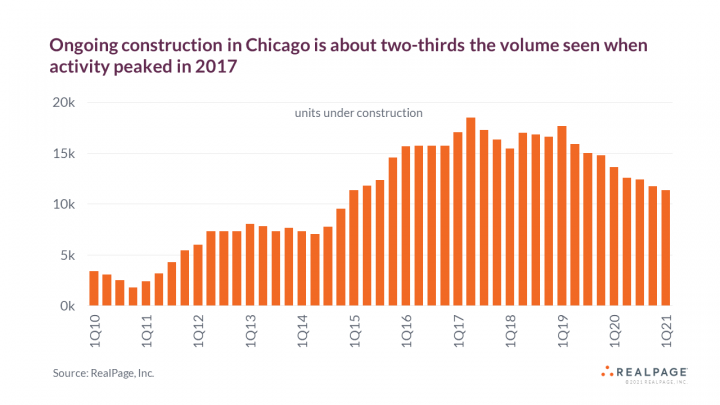 Product scheduled to complete in calendar 2021 totals roughly 7,200 units, and another 7,100 units are slated to deliver in calendar 2022.
Chicago's apartment construction activity has been very urban core focused during recent years and that pattern is expected to continue. The Loop and the Streeterville-River North area each have some 2,100 to 2,300 apartments under construction.
For more information on the Chicago apartment market, watch the RealPage webcast Up Close and Local: Chicago Market Update.