Charlotte Multifamily Permits Hit a Three-Decade High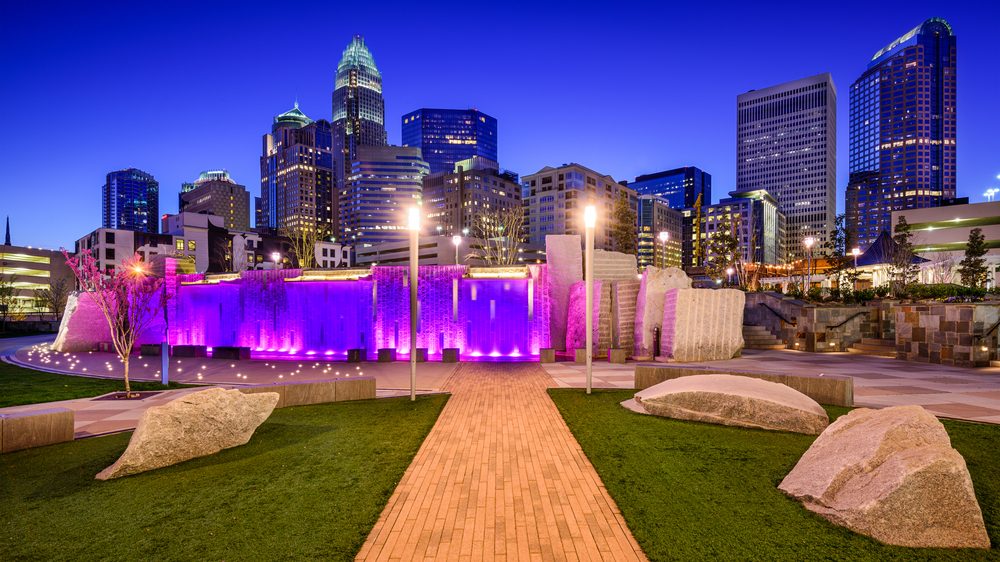 Multifamily permit volumes in Charlotte, already one of the nation's fast-growing apartment markets, accelerated to a three-decade high in April.
According to data from the U.S. Census Bureau, 9,656 units were approved for construction in the year-ending April. That was 60% more than the volume this metro recorded in the previous year, and the most permitting activity the metro has seen in more than 30 years.
The peak follows several years of elevated multifamily permitting activity. The metro has registered historically high approval levels for much of the past four years, with most annual figures hovering between roughly 6,000 units and 7,000 units. In fact, the two previous peaks for this metro were as recent as 2nd quarter 2015 (7,460 units) and 3rd quarter 2016 (7,432 units). Before that, the only other time permits reached above the 7,000-unit mark in the past three decades was in 2000 and 1997.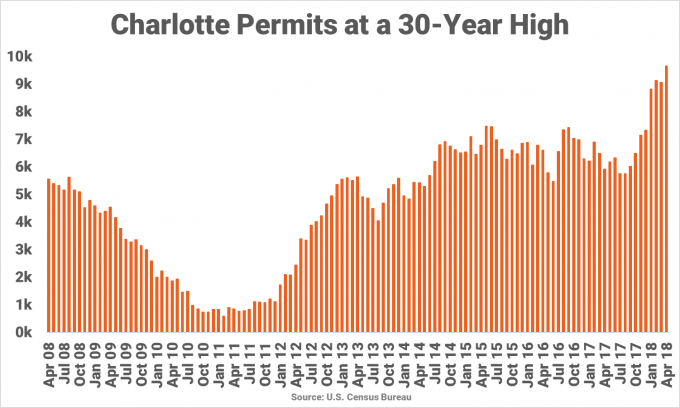 Permit approvals produced an average of 6,500 new apartment units annually over the past four years, growing the metro's inventory 16.6%. That's the second highest inventory growth rate among the top 50 U.S. markets over that time.
For the most part, apartment fundamentals in Charlotte have held steady in the face of elevated supply volumes, spurred by healthy employment expansion and population growth. Annual demand hasn't fallen below the 5,000-unit mark since 3rd quarter 2014, which is a healthy level for a metro that recorded demand above that mark only one other time in the past decade (in 2011).
For much of the past four years, healthy absorption essentially kept pace with elevated supply levels, yielding an essentially full market and solid rent growth. Recently, however, that story has changed. Even as rent growth has moderated as operators focus on filling units, demand hasn't been enough to keep up with supply. In turn, occupancy dropped below 95% for the past six months, and annual rent growth fell to just 2.0% in early 2018. That's the softest annual rent growth Charlotte has seen in about eight years. Overall, rents have risen a little over 40% in the past 10 years. However, Charlotte's low rent-to-income ratio has kept the metro within the range of affordability for it's high-earning rental base.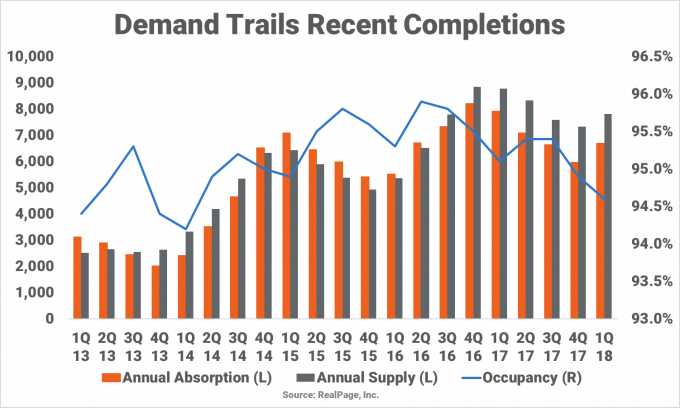 Another 7,000 apartments are on tap for Charlotte in the year-ending March 2019. While that's less than last year's volume, it's still well above the long-term norm. And with annual permits reaching over 9,000 units in March, the onslaught doesn't appear to be slowing.