Charlotte Apartment Rent Growth Takes Off in April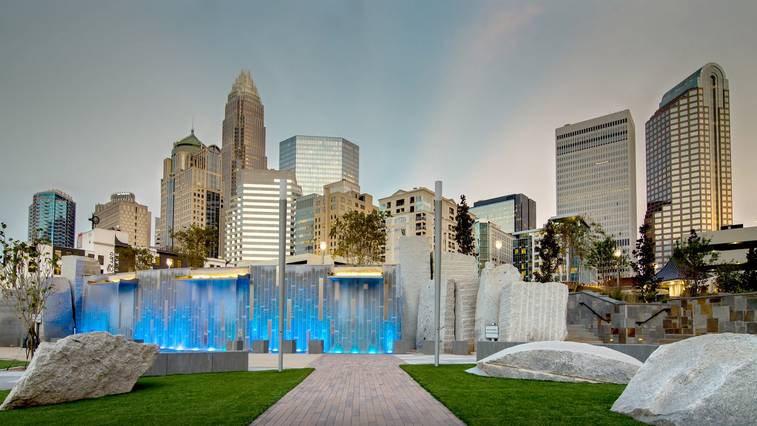 Rent growth in Charlotte has been getting stronger each month in 2021, pushing recent results to notable heights.
Effective asking rents for new leases in Charlotte were up 6.2% from April 2020 rates. That performance is the market's strongest in five years and it's well ahead of the typical U.S. price growth of 1.7%.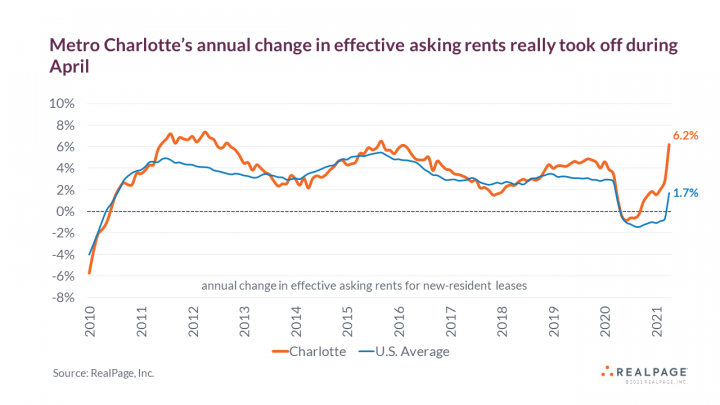 At the onset of the COVID-19 pandemic and recession, Charlotte rents took a hit, but price cuts never got deeper than 1%, and by late 2020, slight rent growth had returned. Progress has been made every month in 2021, getting stronger as the year progresses, but the most recent increase is the strongest one yet. Charlotte rents surged 1.7% just in the month of April.
In all, Charlotte pricing is up almost 45% since early 2010, which is well above the 35% rent growth pace recorded across the nation as a whole.
In the past year, rent growth was impressive at 8.5 % in Charlotte's middle-tier Class B communities.  That was notably bigger than the 4.5% annual rent growth in Class C properties and growth of about 2% in the stabilized luxury Class A developments.
Neighborhood-level rent growth was solid at 10% to 15% in some of Charlotte's outer submarkets in the past year, including Mooresville, Concord and Gaston County, while rent cuts are still the norm in the market's urban core.
For more information on the Charlotte apartment market, watch the webcast Up Close and Local: Charlotte Market Update.