Business (School Enrollment) is Booming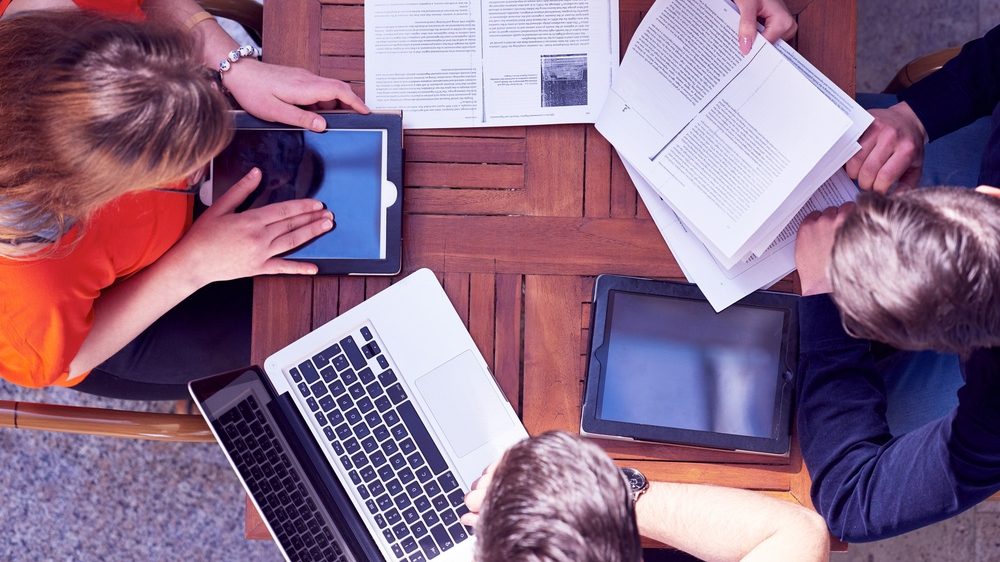 Success in business – and student housing – is all about knowing your audience. What do they want in a property? What do they need for academic success? And – to some extent – what are they studying?
Knowing the trends in degree programs at specific universities can help student housing developers customize their properties to accommodate the type of students most likely to be attending those schools. And knowing the hot majors – and which schools are the most sought-after for those programs — might help developers identify strong or growing markets.
Some degree programs will always be in demand. Judging from data released by the National Center for Education Statistics, schools known for being best for business majors are a safe bet. Business degrees have been one of the most frequently awarded qualifications going back to the 1970s, and have far outpaced those conferred for every other discipline since the early 1980s.
More recently, the number of business degrees conferred increased almost every academic year from 2005-2014, and made up about 20% of the total degrees awarded each year.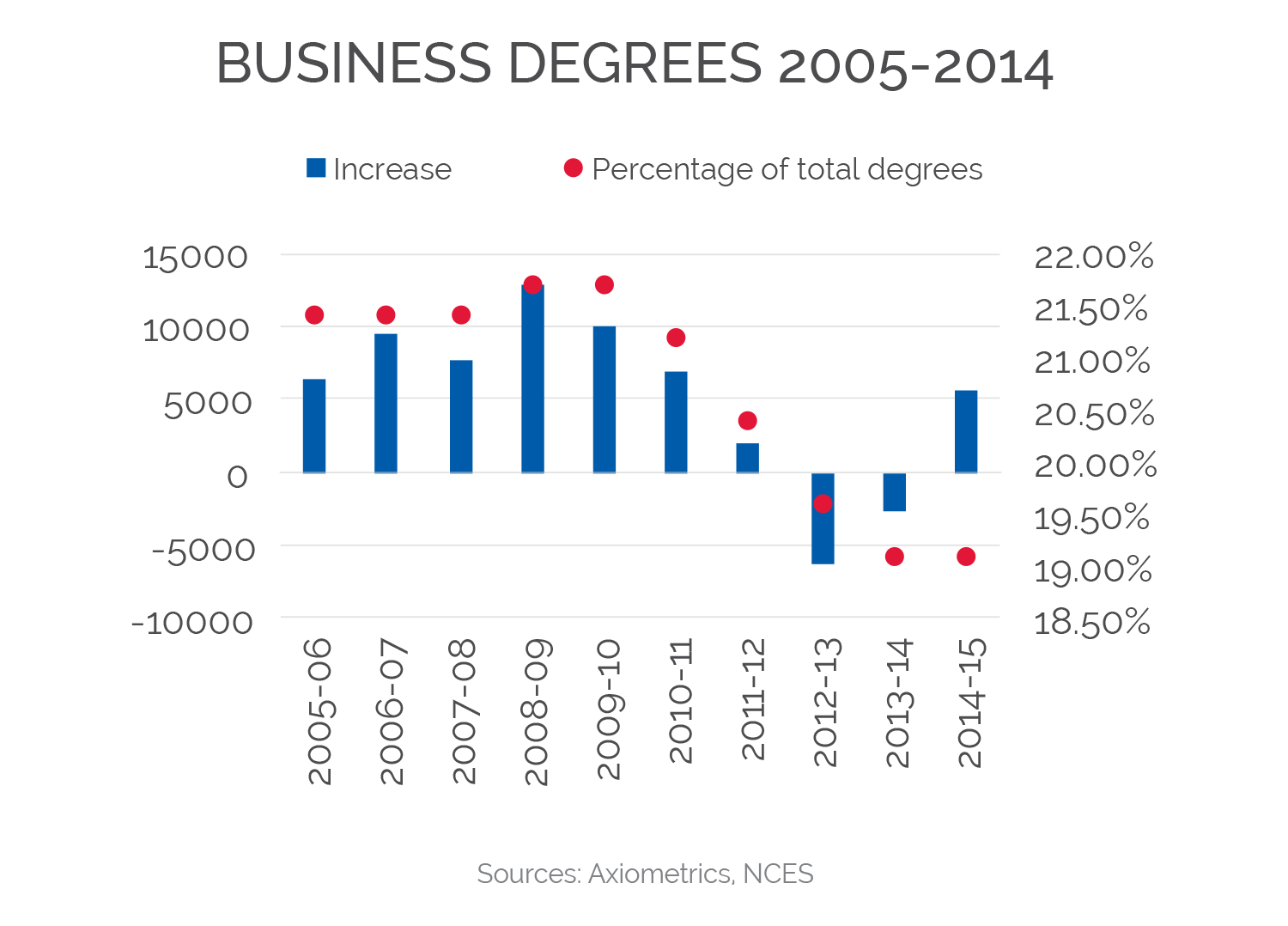 Even in the period when the number of business degrees decreased – 2012-2014 — the total degrees for the major were still over 350,000 — 360,887 and 358,132 in 2013 and 2014 respectively. The totals for the second most popular major, health professions, and related programs, were 181,149 and 198,777 for those years, a difference of over 179,000 and 159,000.
With the recent push to improve science, technology, engineering and mathematics (STEM) education and raising interest in science- and technology-related fields, one might expect the number of those degrees awarded to be increasing. However, engineering degrees accounted for only about 5% or less of the overall total degrees conferred each year between 2005-2014. The percentage represented by computer science degrees was even lower – it decreased from about 3% in 2005 to just over 2% in 2008, and rose back to just 3% in 2014.
If students based their choice of major solely on earning potential, STEM degrees would probably be much more prevalent. According to a report by Georgetown University's Center on Education and the Workforce, entry-level salaries for STEM fields are the highest, and STEM majors' wages increased more than others' over the course of their careers.
On average, the report stated, engineering majors had the highest wages, with petroleum engineering being the highest-paid major at an average annual salary of $136,000. Meanwhile, overall median wages for STEM graduates ages 25-59 were $76,000, compared with the $65,000 median for business majors.
However, earnings vary widely within disciplines, and the highest-paid among those who majored in traditionally lower-paying areas like the humanities can make more than the lowest-paid STEM majors.
That's good news for the large number of students who chose to major in social sciences and history. After business and health professions, degrees in social sciences and history made up the largest percentage of the total from 2005-2011 – anywhere from 8%-10%.
The number of degrees in social sciences and history decreased from 2012 onward, but still remained above 160,000 for each of those years. Median earnings for economics, the highest paid discipline within the major field, were $76,000, the same as the median earnings for STEM graduates.
Earning potential can also be influenced by the institution that awards the degree, and the quality of the program can go a long way in determining student success. So, which universities provide the best return on investment for their graduates?
Private institutions like No. 1 University of Pennsylvania, No. 2 Princeton University and No. 3 Yale University dominate the top 10 of PayScale's list of the universities with the best outcomes for social sciences majors. But there are non-Ivy League schools where social sciences majors can achieve good outcomes, and several public universities feature on the list.
Median mid-career pay for social sciences graduates from No. 11 University of Connecticut can reach $110,000, and the University of Maryland Baltimore campus is tied with the same mid-career median. Purdue University comes close with mid-career median pay of $109,000.
Business majors don't have to look outside Payscale's top 10 for that major to find potentially more affordable or approachable schools. The University of California–Berkeley is tied for No. 1 with Georgetown University, and both have mid-career median earnings of $136,000. Or, business majors can head to the East Coast and enroll at the Georgia Institute of Technology or SUNY–Albany, which are tied for No. 4 with $122,000 median mid-career earnings.
Of course, potential earnings aren't the only criterion that students consider when choosing a potential career or alma mater. General reputation can also play a large part in their decision, and prestige can carry a lot of weight.
U.S. News & World Report's rankings go by peer review from deans and senior faculty at similar institutions. They named the University of Pennsylvania No. 1 for business programs, followed by the Massachusetts Institute of Technology and Cal-Berkeley, tied for No. 2.
Other public four-year institutions hailed as best for business majors were No. 4 University of Michigan–Ann Arbor, the University of Texas–Austin and the University of Virginia, which were tied for No. 6.
Students who are thinking ahead to their college applications in the fall will consult these lists to narrow down their choices. And any school that's popular among business majors is sure to have strong enrollment – making it a top pick for student housing developers as well.