Boston Apartment Deliveries Set to Take Off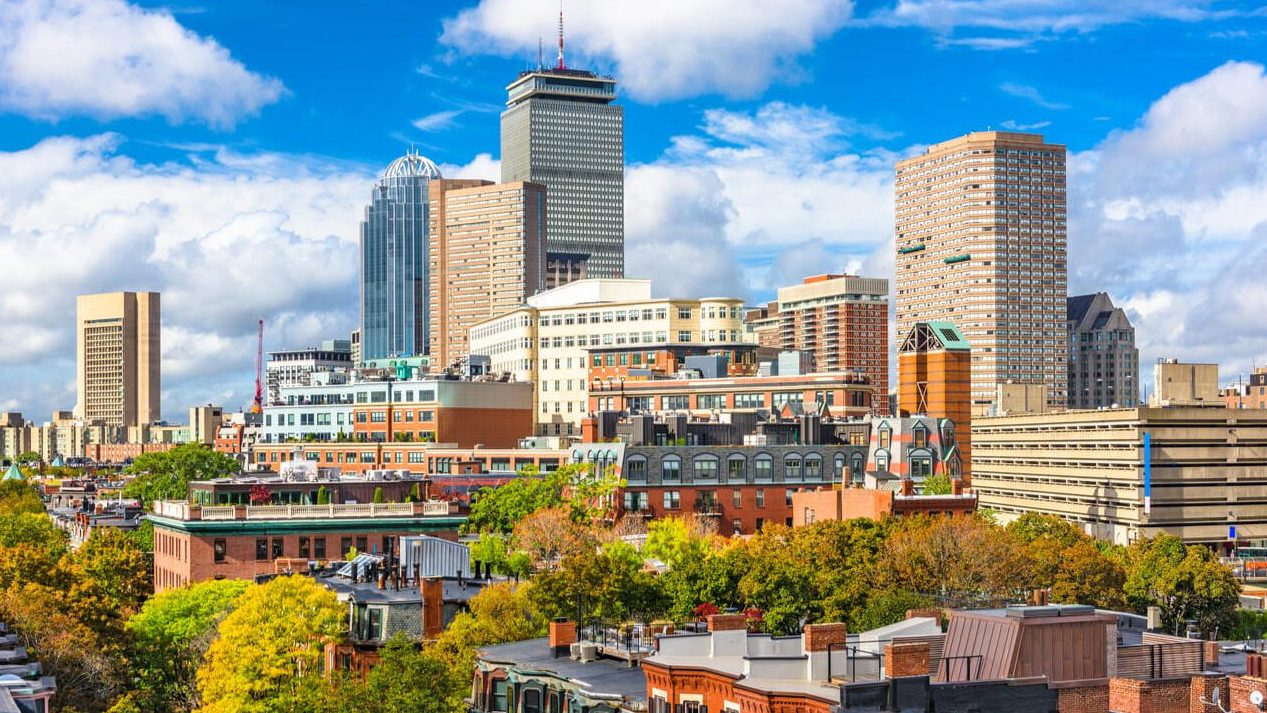 In the next two years, Boston will receive more new supply than it has seen since the baby boomers first entered the apartment market five decades ago.
Roughly 20,500 units are slated to complete in Greater Boston before the end of 2021. That amount is far above (85%) the previous two years' delivery volumes, making Boston's supply increase one of the largest in the country.
To put Boston's two-year delivery volume into perspective, scheduled deliveries total nearly half the past decade's total new supply. That's significant, given that Boston has been a key development center over the course of the current economic cycle. The Massachusetts market received about 49,500 apartments since early 2010. While substantial, this was about half the volumes built in Sun Belt markets Dallas and Houston, and in nearby areas Washington, DC and New York. New stock in Boston increased the existing apartment base by 13.4%, a few ticks ahead of the national average.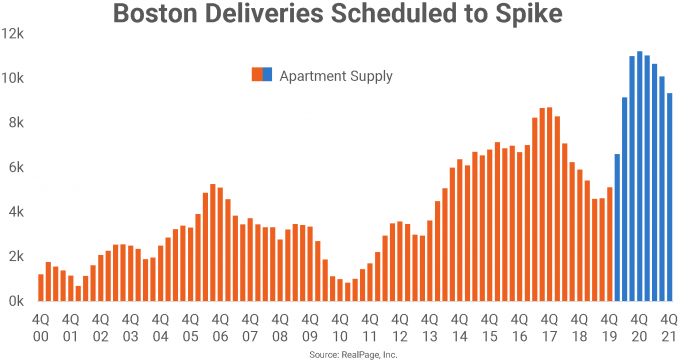 Scheduled additions total over 11,2000 units in 2020 and another 9,400 units in 2021. If development schedules hold, this will be Boston's largest block of additions since the 1970s to early 1980s, when the baby boomers first entered the market as young adults in search of housing.
Expected deliveries are well ahead of historical supply volumes in Boston, which averaged close to 3,000 units throughout the 2000s and into the first three years of the current cycle. In 2014, annual supply topped the 6,000-unit mark for the first time in at least a decade. From 2014 through 2019, average deliveries bumped up to nearly 6,500 units, peaking at almost 9,000 units in 2017. Completions tapered off in 2018 and 2019 but annual supply in both 2020 and 2021 should more than double last year's level of about 5,000 units.
Individual neighborhoods that have seen the most construction activity in the current cycle are expected to remain the most active areas moving forward. Deliveries are expected to be the biggest in Intown Boston, West Norfolk County, Cambridge/Somerville, Fenway/Brookline/Brighton and East Middlesex County.
Boston has handled this economic cycle's increase in new supply quite well, thanks in part to a strong economic base and an abundance of young, educated renters who continue to fuel strong demand. Occupancy climbed to 96.7% at the end of 2019, which was one of the best readings among the nation's largest markets. Rent growth has moderated, though still tops regional and national averages. While peak supply volumes in the near term challenge fundamentals, strong demand drivers should help the market continue to outperform the U.S. norm.
For more information on the Boston apartment market, watch the recent RealPage Asset Optimization webcast, Up Close and Local: Boston Market Update.