The Biggest Questions Facing Apartments in 2021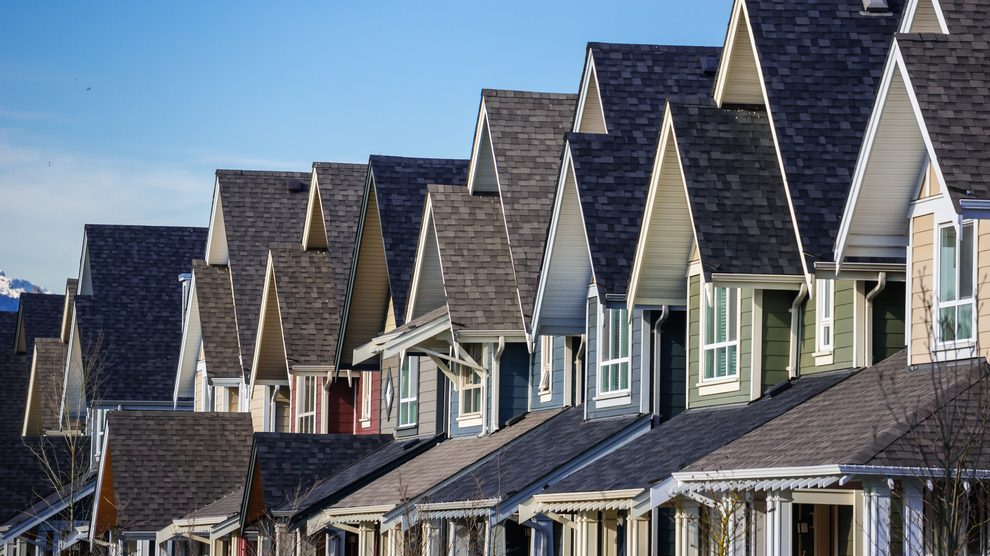 Uncertainty has been a theme of 2020, and plenty of big question marks remain going in 2021. Here are the most common questions we're asked about the apartment outlook – and our take on what to expect as the calendar flips to a new year.
What Happens to the "Evictions Tsunami"?
The CDC's national eviction ban expires at the end of the year, but don't buy the hot take that millions of renters face eviction. Renter distress is very real and without intervention, evictions would certainly increase … but to what degree? The numbers have been grossly inflated – particularly for the professionally managed rental sector, which continues to report collections rates only moderately below normal levels. Furthermore, a new national eviction ban is on the table, and many local and state governments have already pushed through their own extensions. Direct renter assistance is needed to support at-risk households, but an honest review of real data clearly shows there is no looming "tsunami."
When Do Workers Return to Offices – Particularly in Center Cities?
Employers setting return-to-the-office dates have been forced to continually push back the date. A vaccine helps, but rollout will take time. And even after that, the "return to normal" will be gradual. For 2021, it's unlikely we'll see a full return to work at pre-pandemic levels nationally. Rather, we're likely to see a hybrid model emerge where office workers will come into work on a limited basis, and work from home other days. Some employers may downsize office footprints altogether.
When Can We Resume Normal Onsite Activities and Events?
The answer will, of course, vary by asset and local regulations. Many apartments have re-opened amenity spaces and common areas with limited capacity, and they'll likely remain that way. Community events will likely require social distancing for the near future.
When Will Capital Return?
It's already happening to some degree. We'll see more apartment trades in 2021 than we saw from 2nd quarter through the end of 2020. Apartments have proved resilient, and there are few places for investors to find better risk-adjusted returns. Overall deal flow will remain below pre-pandemic levels, however, due in part to lesser transaction volumes in hard-hit coastal cities.
What's the Future of Rent Control?
Rent control conversations are heating up in some markets, particularly coastal cities, in spite of overwhelming evidence produced from both sides of the aisle that prove rent control does not make housing more affordable as intended. Kudos to California voters for recognizing this and voting down Proposition 21, which would have expanded rent control in the state. It'll be critical to get the facts out there for policymakers in other states.
How Will a New Presidential Administration Impact Rental Housing?
It's too early to say, and a lot depends on the final balance of power in the U.S. Senate. There's been talk of a Biden administration putting an end to the 1031 exchange program. That would slow down apartment trades and possibly impact valuations. But a more likely priority for the new administration would be to push direct renter aid and extended eviction limitations.
What Technology Will Move the Needle?
Property owners and managers are starting to eschew the "one more app" serving a niche purpose. Instead, they're looking for solutions that supplement existing technology and generate a clear ROI with minimal disruption. Tools that clearly impact the bottom line will take priority – particularly solutions that drive revenue, reduce risk or cut costs. Solutions that provide transparency into performance will also help.
What's the Next Big Thing Beyond Virtual Tours?
Virtual tours (of many different flavors) got a lot of the attention, but they are only one piece of the prospect journey. Look for more property managers in 2021 to go beyond virtual tours and build toward offering a fully virtual, integrated leasing process from search to move-in to boost closing rates and speed up the prospect journey. Prospective renters will continue to push for a contactless, frictionless process, as some – though not all – will be happy to never again step foot in a physical leasing office.
What Happens to Student Housing?
Student housing grew significantly over the last cycle, but was already facing slowing enrollment growth trends and high supply. COVID-19 added an even bigger roadblock, forcing operators to entertain lease breaks. Of course, student housing will vary tremendously by market, given it's a hyper-local business. Persistent challenges could trigger an acquisition spree if prices drop.
How Should We Approach Renewal Pricing?
First rule: Demand is demand – whether it's for a renewal or a new lease. Too many operators still treat renewal demand very differently from new lease demand and apply manual rules-based settings that can backfire. For example, in very soft urban submarkets, we've seen operators try to keep renewal pricing flat while slashing new lease rents – thereby incentivizing residents to shop around. On the flip side, in markets with low vacancy and strong demand, look for operators to push renewal pricing more in 2021.
How Will Rising Home Sales Impact Apartment Demand?
This is a perennial myth – which never goes away, despite the lack of any supporting data – that is popping up again due to an on-fire home sale market. Headlines focus on home sales in 2020, but apartment demand has been robust over the same time period. If it were true that rising home sales hurts apartment demand, we would have experienced a woeful apartment market at the height of the housing bubble in the mid-2000s. But apartment demand was strong at the time. A rising tide boosts all ships. Demographics play a big role, and so does the economy. All housing options need the economy to keep making progress in 2021.