Big Supply – and Bigger Demand – in Texas Apartments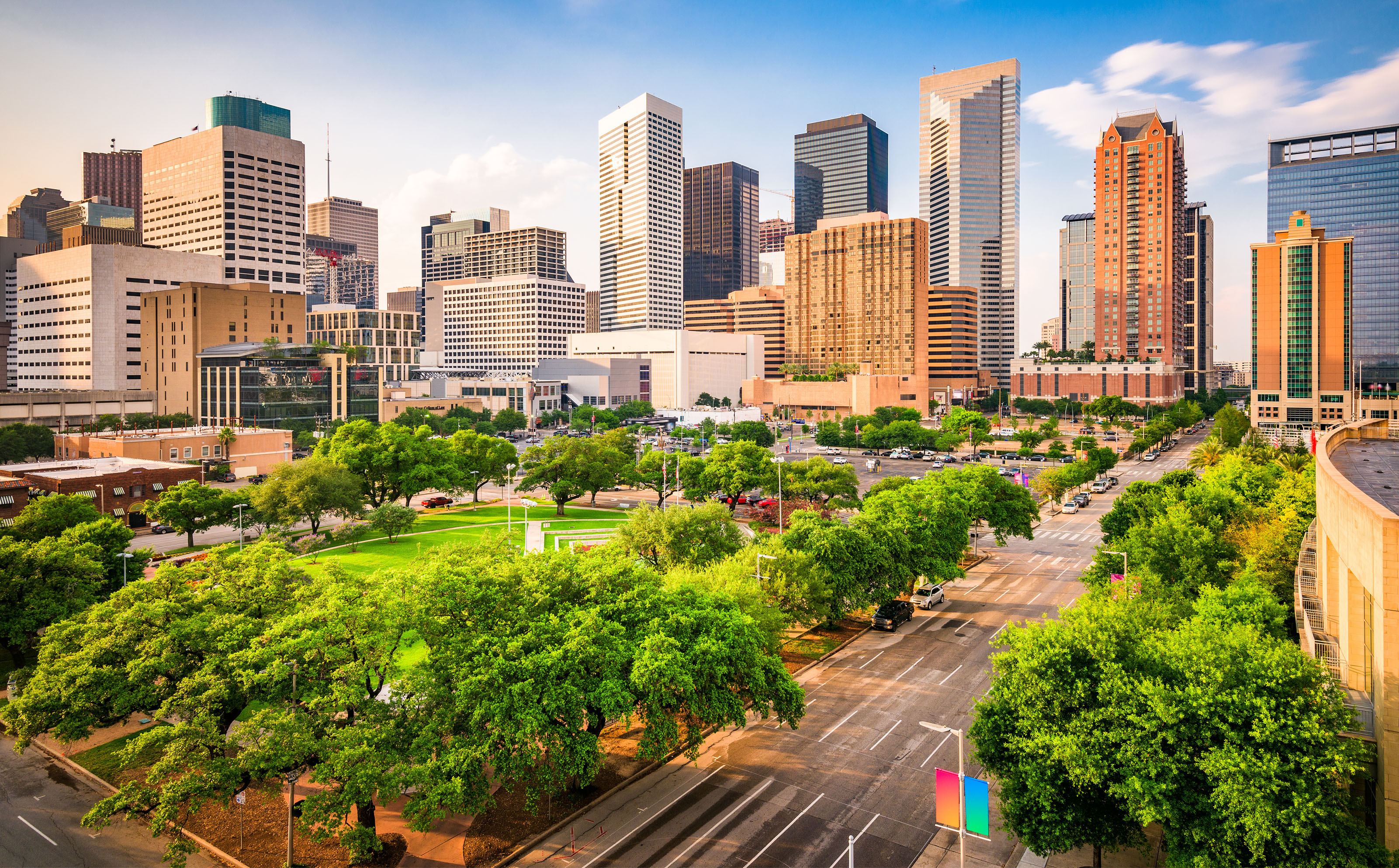 The Texas apartment market has been a supply and demand beast for the past two years.
Among the 11 largest Texas apartment markets that fall within the top 150 U.S. markets examined by RealPage Market Analytics, supply and demand volumes have grown significantly over the past two years. 
The existing unit count in the state of Texas has grown by 140,000 new apartments over the past two years, which increased the state's existing inventory base roughly 6%.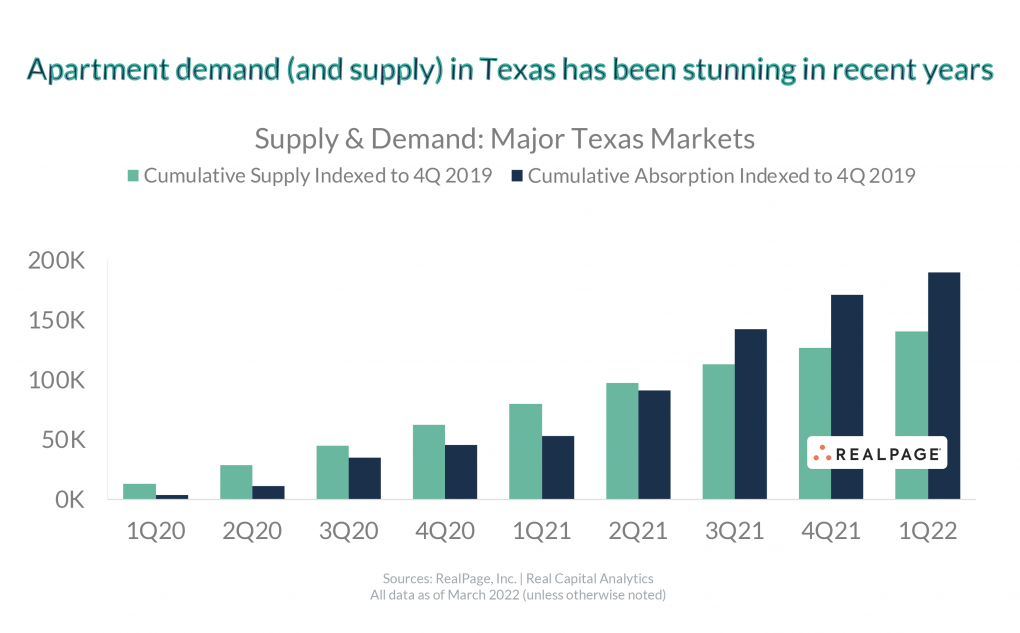 While new supply volumes have been incredibly high, however, Texas demand is even better. Remarkable levels of absorption in the state resulted in total demand of roughly 190,000 units in the past two years. That works out to about 8% more occupied units today than at the start of 2020.
Several factors have fueled notable demand volumes in Texas. This state has benefited from sizable domestic migration, and corporate relocations have led to some of the fastest growing economies as well, which is especially true in Austin and the Dallas/Fort Worth Metroplex. Economic and population growth coupled with favorable demographics have set the stage for demand tailwinds in the Lone Star State.
For more information on the apartment markets in Texas, including forecasts, watch the webcast Market Intelligence: Q2 Texas Update.