Big Supply Aimed at Familiar Schools in Fall 2021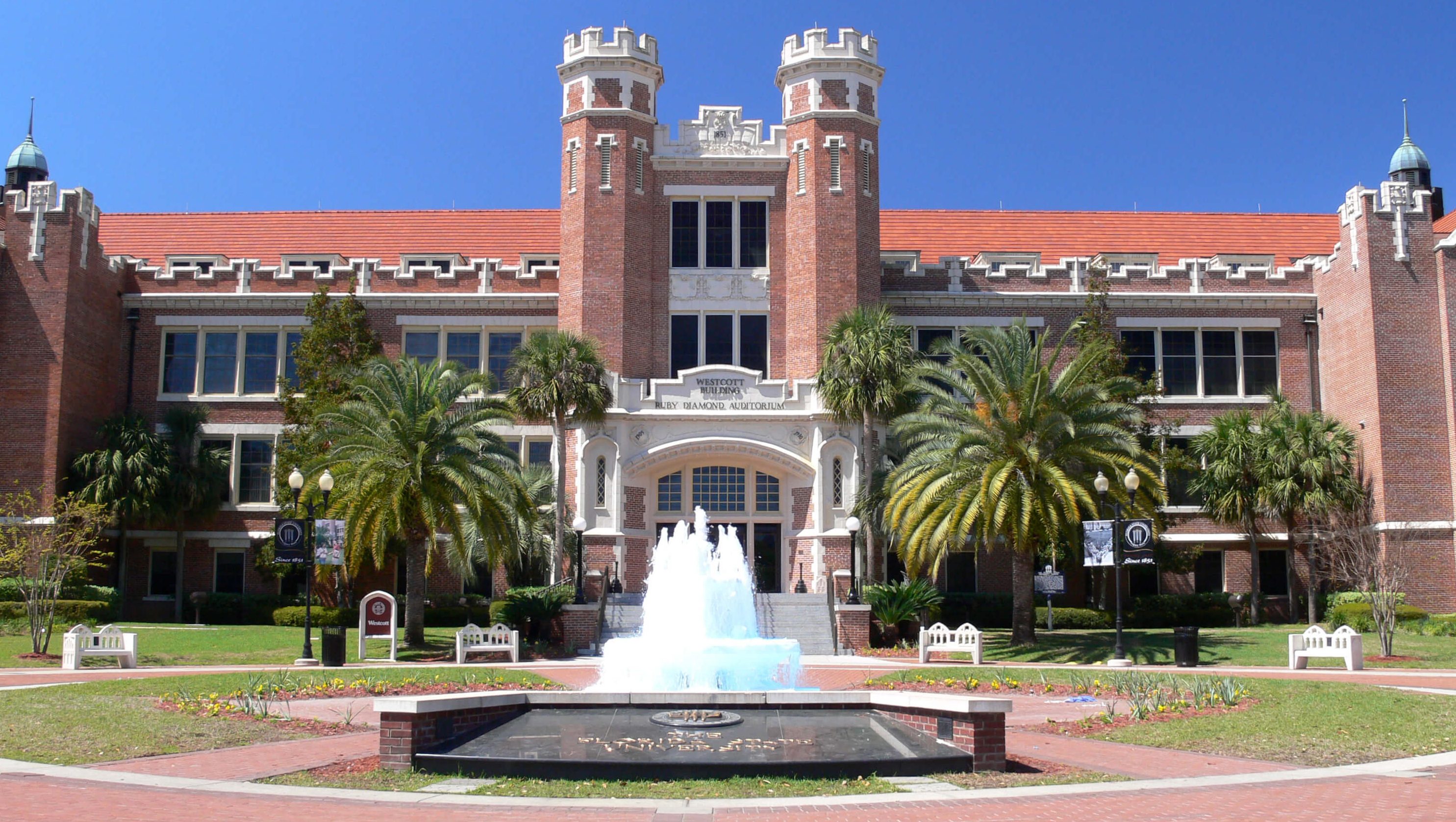 Overall levels of student housing construction are holding steady with developers mostly revisiting their favored campuses this year.
Student housing development has been fairly consistent over the past nine years. About 40,000 to 50,000 student housing beds have delivered annually, excepting two peak years in 2013 and 2014.
That consistency will again be on display in Fall 2021 when 42,000 new purpose-built off campus student housing beds are scheduled to deliver.
Within the core 175 universities tracked by RealPage, 10 will see significant new supply of 1,000 or more beds this fall. Many of those universities have experienced a supply boom in recent years.
University of Texas at Austin takes the top spot for new supply in Fall 2021 with nearly 2,200 new beds expected to come online. That volume exceeds the 1,700 beds delivered in 2019 and the 1,100 beds completed in 2020. UT Austin's decade total of new supply will reach just over 11,000 beds after this year's completions.
Located less than five miles south of UT Austin, St. Edward's University is scheduled to receive over 1,500 student housing beds in Fall 2021. That volume will bring the total at St. Ed's to nearly 5,300 beds over the past decade.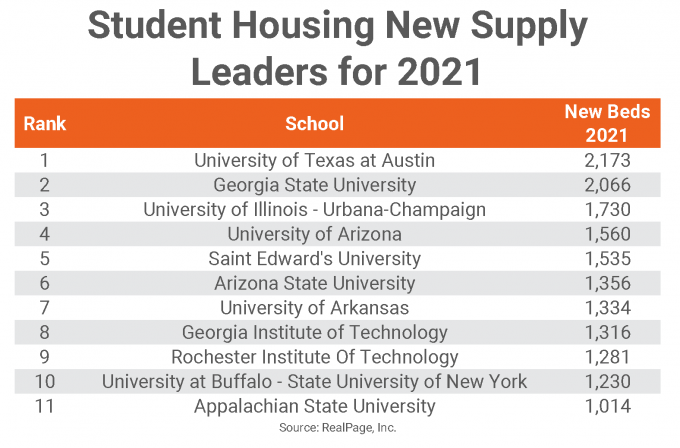 Georgia State University in downtown Atlanta is scheduled to get nearly 2,100 new beds in Fall 2021. In Fall 2019, Georgia State led the nation for new supply with more than 2,000 new beds. Between Georgia State and Georgia Tech in the West Atlanta submarket, developers have really keyed in on the Atlanta metro over the past few years.
Also claiming spots on the list of new supply leaders for Fall 2021 were the flagship campus of the University of Illinois system in Urbana-Champaign, the University of Arizona, Arizona State University and the University of Arkansas.
With a couple exceptions, new supply leaders for Fall 2021 have routinely made appearances on new supply leaderboards for the past several years. Some notable absences from this year's list include typically developer-favored universities such as the University of Florida, Florida A&M, Texas State University and Purdue.
Beyond the 11 schools with more than 1,000 new beds delivering, an additional dozen or so will see between 750 and 1,000 new beds in Fall 2021.