Big Demand Begets Big Construction and Sales Volumes in Texas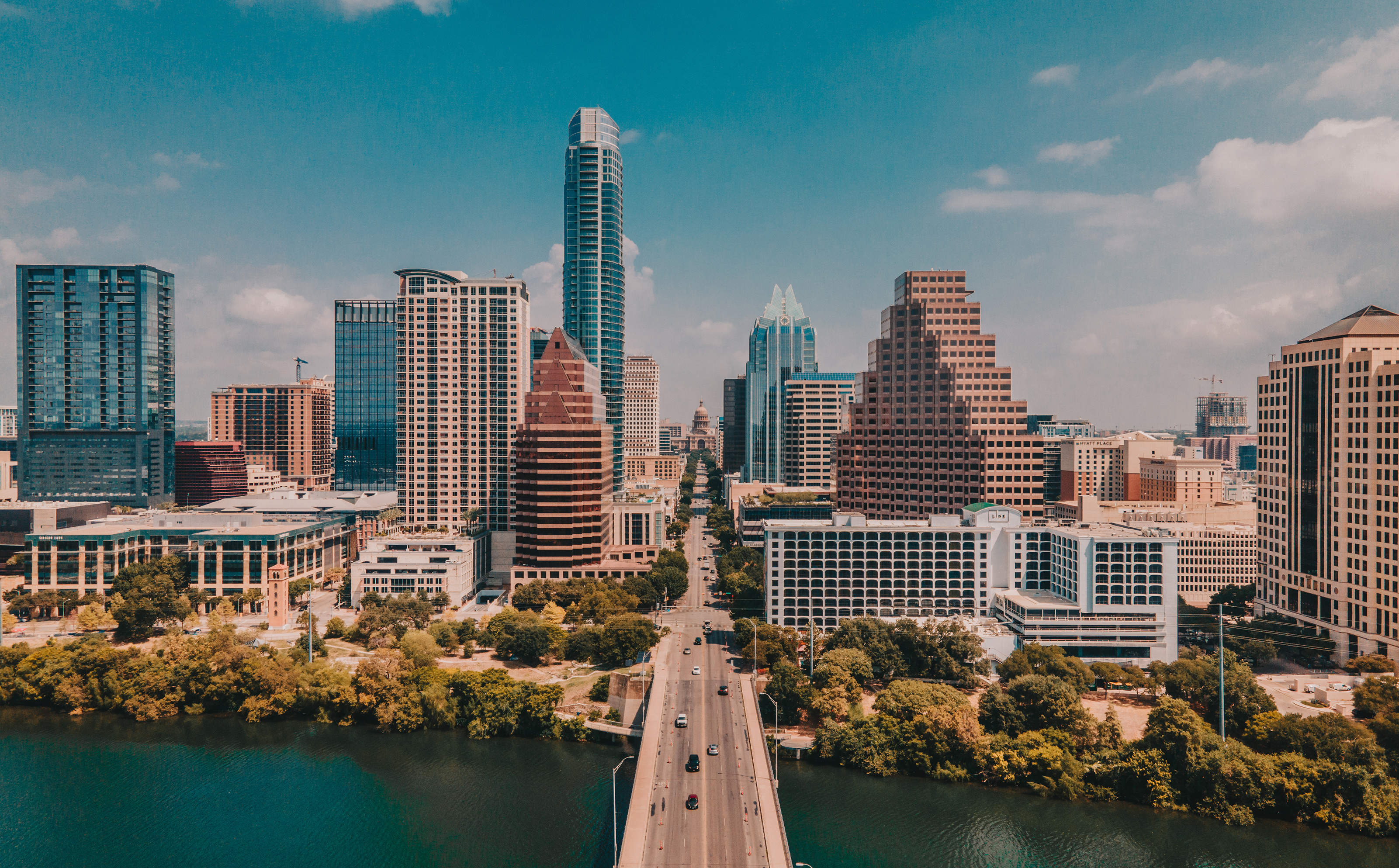 Demographic tailwinds, economic growth potential and relative affordability have long driven developers to Texas. The past two years were no exception, despite economic strife resulting from a worldwide pandemic.
Texas construction totals made up about 19% of all apartment construction in the nation, as of mid-2022. Similarly, Texas property trades made up about 19% of all sales volumes across the country during that time. What's more significant: Texas makes up less than 9% of the total U.S. population.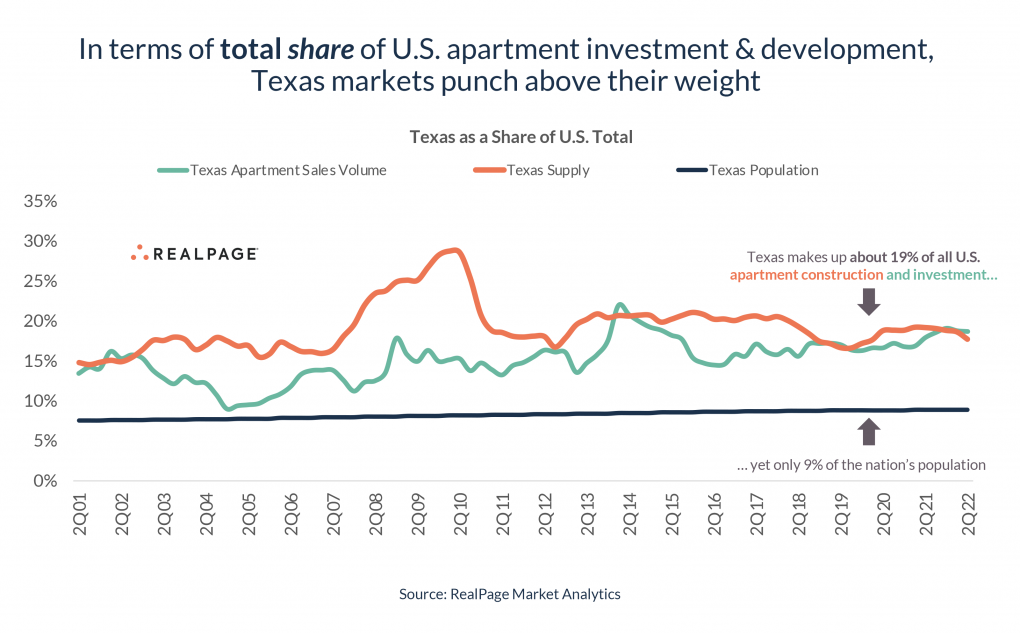 Developers and investors alike continue to bet on Texas and, with some of the best demand volumes in the nation, for good reason.
When looking at the change in occupied unit count from 1st quarter 2020 (pre-COVID-19) to now, Texas overall saw its occupied unit count increase by an incredible 177,000, a roughly 8% increase.
Several individual Texas apartment markets gained residents at a pace well ahead of that statewide average.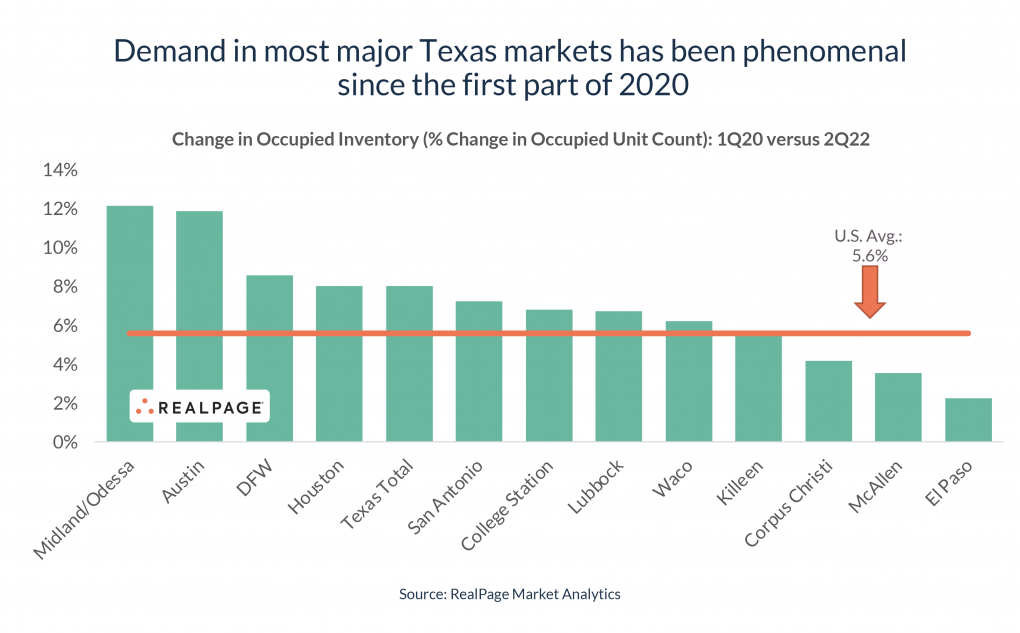 For example, Austin had 239,000 occupied apartment units in the days leading up to the pandemic. Today, that number is closer to 268,000 occupied units, a 12% increase. New apartment deliveries were significant during that time, and residents in Texas readily absorbed new stock at a notable clip.
Austin was joined by the energy-dependent Midland/Odessa as the Texas markets with the biggest increase in occupied unit count in the past two years (12%, an increase of 2,600 units). Demand was also impressive in Dallas/Fort Worth (+67,600 units, an 8.6% increase) and Houston (+52,00 units or 8%) and San Antonio (+14,00 units or 7.2%). In fact, out of the largest apartment markets in Texas, only Corpus Christi, McAllen and El Paso grew occupied unit counts at a pace behind the national average during this stretch.
For more information on the apartment markets in Texas, including forecasts, watch the webcast Market Intelligence: Q2 Texas Update.