Benchmark Revisions Temper Job Recovery in Some Markets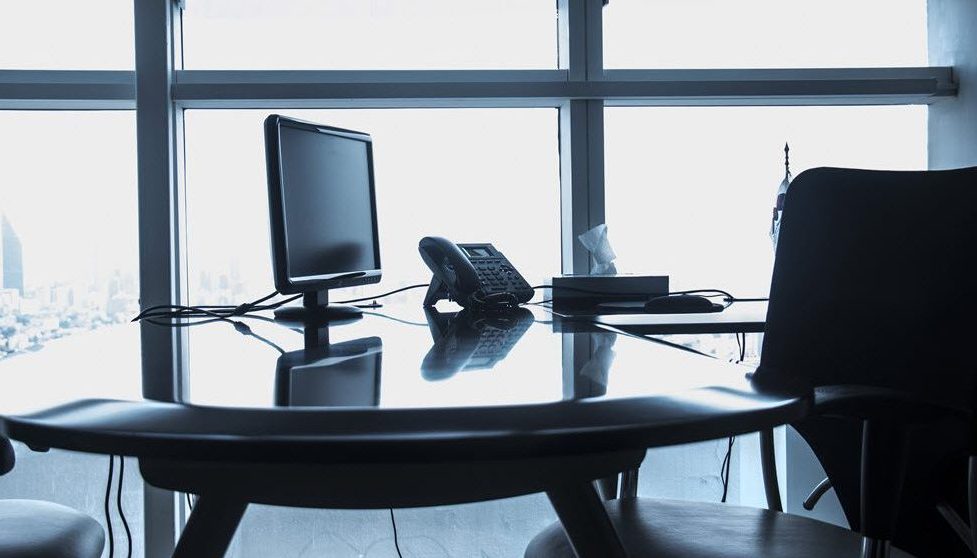 Newly revised benchmark estimates indicate the U.S. lost more jobs than initially reported in 2020.
Each year, the Bureau of Labor Statistics (BLS) revises historically reported employment levels, job gain amounts, and job growth for all states and metro areas in a process known as benchmarking.
In the 150 apartment markets tracked by RealPage, revisions indicate an additional 700,000 nonfarm jobs were lost than were initially reported, on a seasonally unadjusted basis.
Among the top 150, revisions were split down the middle, with half of those markets seeing upward revisions, and half seeing a downward change. However, those 75 markets with downward revisions had much deeper cuts than the 75 markets that had positive revisions.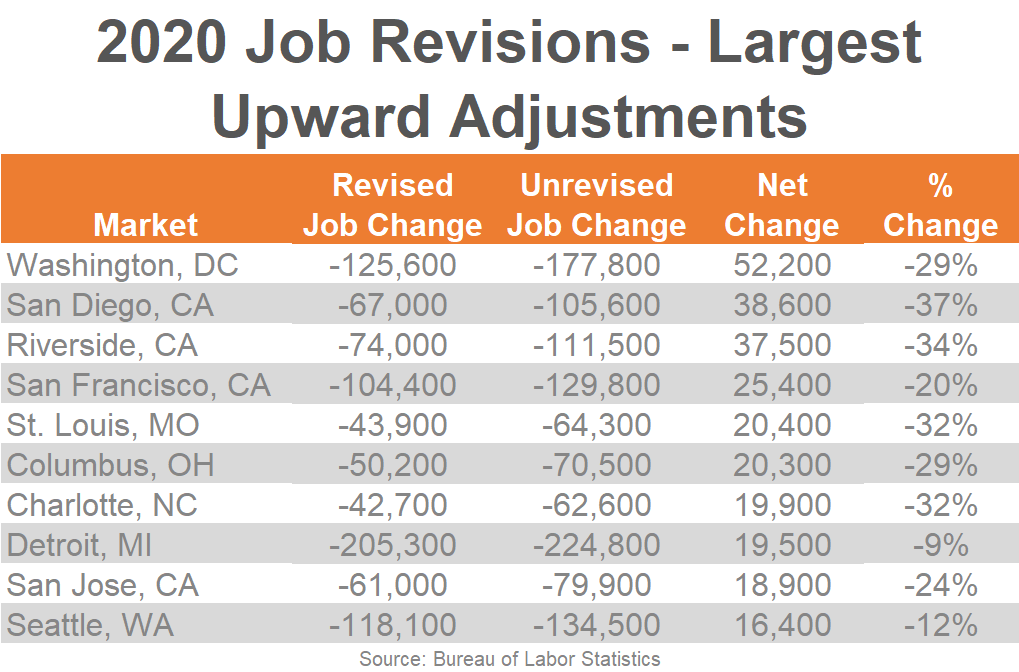 After revisions, Washington, DC lost more than 125,000 jobs in 2020, which was 52,000 fewer job losses than were initially reported. Job losses were also less severe in the California markets of San Diego, Riverside, San Francisco and San Jose. Most of the big positive revisions amounted to improvements of about 15,000 to 50,000 jobs, while the negative revisions ranged more broadly.
The gateway markets of Los Angeles and New York saw employment losses deepen sharply in the revised numbers. Each market saw more than 100,000 additional job losses for 2020.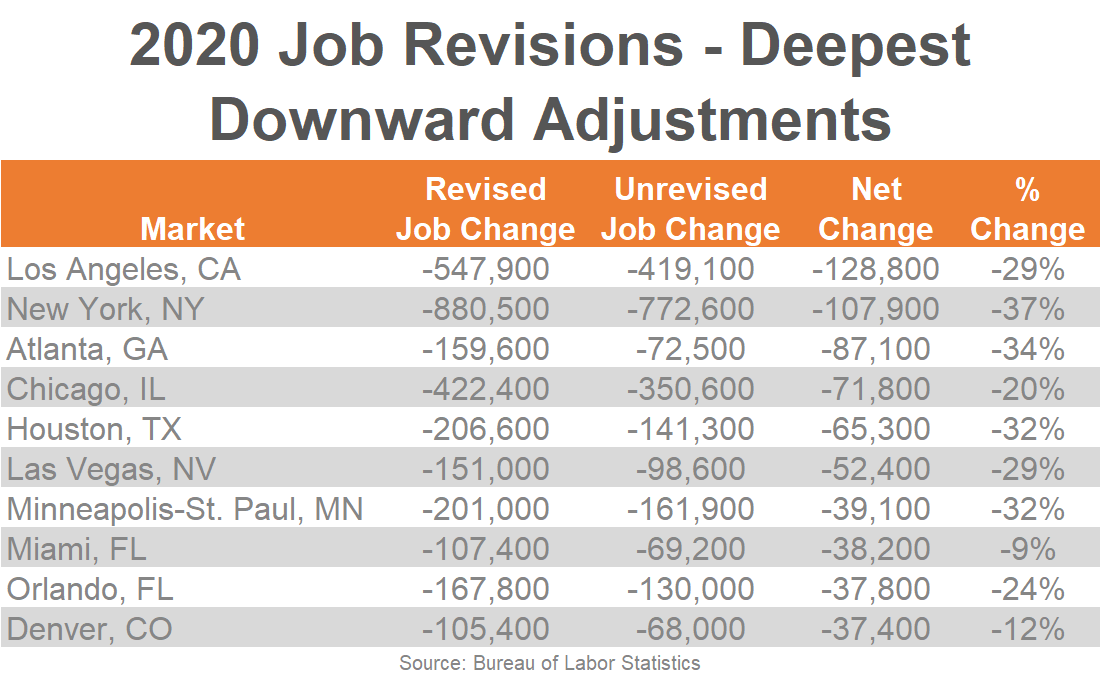 Atlanta, Chicago, Houston, and Las Vegas also saw negative revisions, between 50,000 and 90,000 jobs. The 10 markets with the steepest negative revisions lost more than twice as many jobs (-665,800) than the top 10 markets that gained jobs (269,100).
Turning to the post-revision employment figures for January:
All but two of the 150 markets tracked by RealPage reported continued job losses for the twelve months ending January 2021, about the same as in December. However, 81 of the 150 markets experienced improvement in their employment totals compared to December.
The list of markets with the steepest annual job losses was once again little changed from last month, with all of the same markets returning to the list, but several changing places. According to the BLS, New York continues to top the list of markets with the steepest job losses with almost 859,000 jobs lost for the year-ending January 2021. Despite the downward revision to historical data for New York, the Big Apple has regained almost 22,000 jobs from December's revised figures.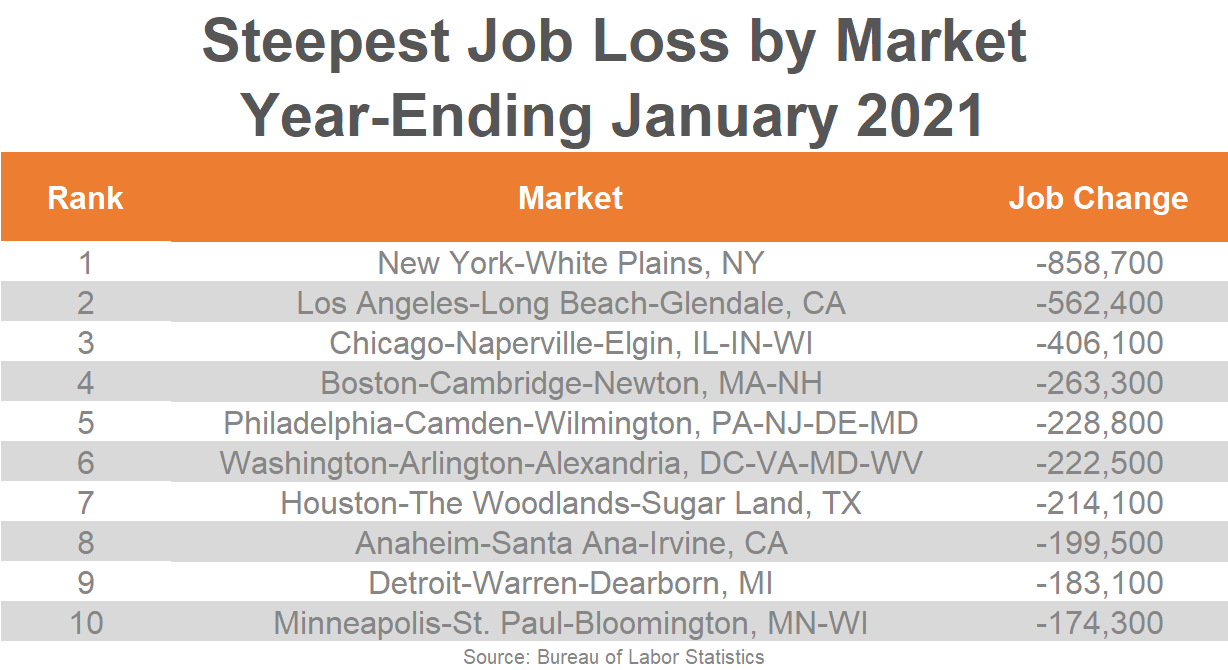 Los Angeles, Chicago, and Boston returned in their same spots this month. However, while Chicago and Boston each had improved employment data compared to December, Los Angeles lost an additional 14,500 jobs, taking the market's annual loss as of January to 562,400 jobs.
Philadelphia, Washington, DC, Houston and Anaheim moved higher on the steepest annual job loss list. Philadelphia gained 20,600 jobs between December and January but is still down by nearly 230,000 jobs annually. On the other hand, Washington, DC saw the nation's steepest loss between December and January, with a setback of nearly 100,000 jobs nearly doubling annual declines.
December's fifth-worst market – Detroit – improved to the #9 spot in January, cutting into their employment deficit by 22,200 jobs. Minneapolis-St. Paul improved their annual job losses by about 27,000 jobs, but this market's annual deficit remains steep, down by around 174,000 jobs.
The 10 markets with the steepest job losses saw their cumulative loss steepen by only about 20,000 jobs from December to January as all but four of them improved their annual job loss totals this month.
Although 81 markets had fewer job losses than in December, 69 markets steepened their annual job losses by a few hundred to almost 97,000 (Washington, DC). In fact, eight markets lost an additional 30,000 or more jobs in January with all but three of them in California.
The list of markets with at least 100,000 jobs lost in the year-ending January increased by one to 23 compared to 22 markets with similar losses last month, and 49 markets in the initial pandemic decline in April 2020. Additionally, 16 markets lost between 50,000 and 99,999 jobs, the same as last month.
The list of steepest percentage change in employment also has many returning entries. According to the BLS, New York was the only returning major market on the list for steepest job loss as a percentage of total employment for January 2021.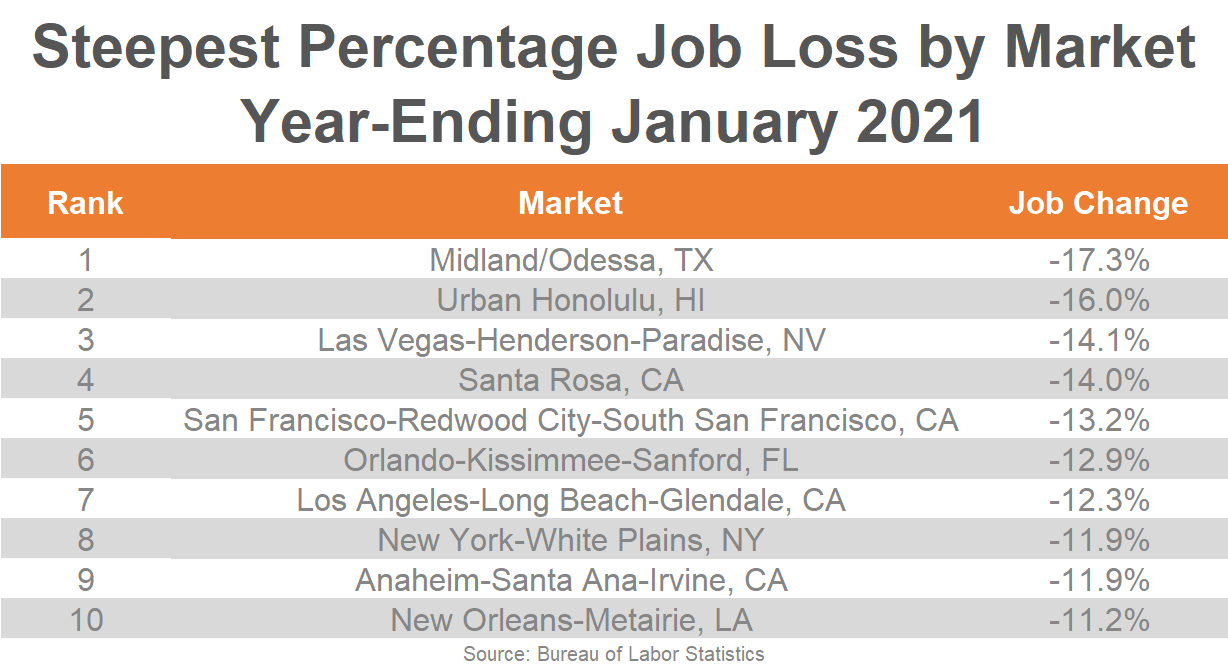 This month, Las Vegas, San Francisco, Orlando, Los Angeles, and Anaheim joined the list. Midland/Odessa, TX and Urban Honolulu returned to lead the list in January.