Baltimore Demand Just Short of 20-Year High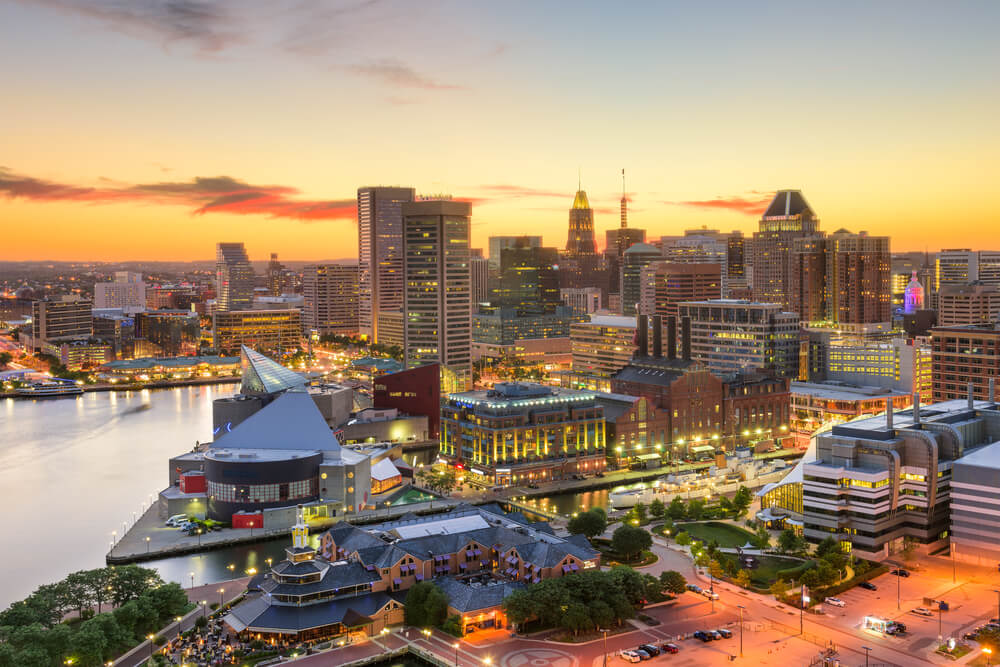 Baltimore sailed through the COVID-19 pandemic and recession with record apartment demand volumes.
In the year-ending 1st quarter, Baltimore absorbed 5,234 units. The only time in the last 20 years Baltimore has seen comparable demand was in 3rd quarter 2018, when the market absorbed just six more units on an annual basis. The latter half of 2018 marked a period of record high demand across much of the U.S.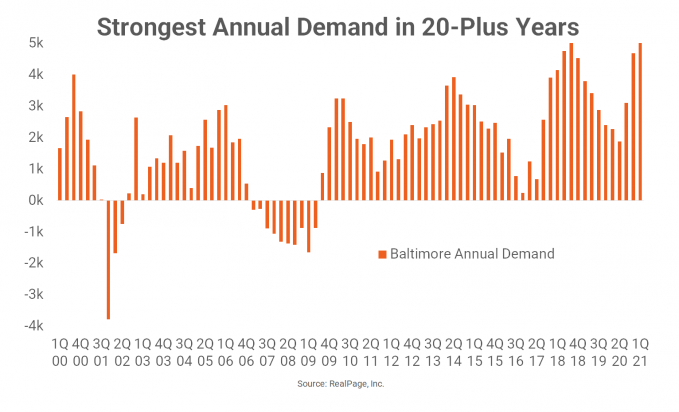 Baltimore's strong annual demand volumes from the past two quarters ran well ahead of concurrent completions, which were notably above average as well. In the year-ending 1st quarter 2021, nearly 3,300 units were completed in the market.
While quarterly demand took a severe hit across most markets in 2nd quarter 2020 as the pandemic was taking hold, Baltimore was an exception. The market's 2nd quarter demand fell just below its average for the same period in past years, and then surged in 3rd quarter. In the July to September time frame, Baltimore's demand was more than triple its average 3rd quarter absorption, reaching nearly 2,350 units.
Northwest Anne Arundel County has been the submarket leader for demand of late. In 1st quarter, this neighborhood absorbed 323 units, bringing its annual total to 810 units – over 15% of the market's total.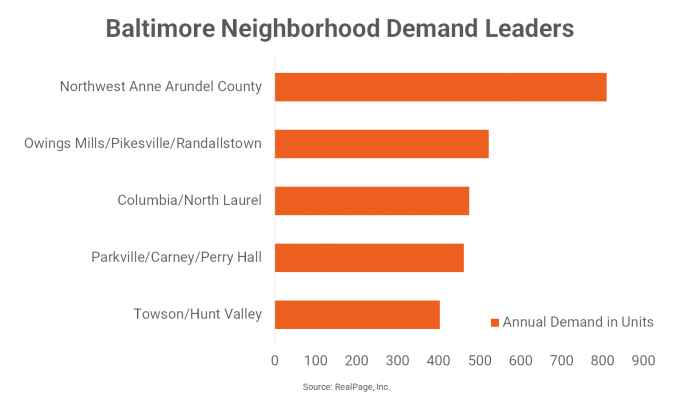 Other Baltimore submarkets reporting healthy demand on an annual basis were Owings Mills/Pikesville/Randallstown, Columbia/North Laurel, Parkville/Carney/Perry Hall and Towson/Hunt. Like many major markets, Baltimore's suburban submarkets have punched above their weight in terms of demand in the last year, while Downtown Baltimore saw less progress.
Such solid demand in Baltimore has allowed the market to make notable progress in other ways. Solid absorption pushed occupancy to 96.2% in April – 40 basis points (bps) above the national norm. Annual rent positioning here fell into negative territory briefly in May and June of 2020, but the decline was very mild, and the market recovered quickly. Operators pushed rent growth to a notable 5.6% annually as of April, well ahead of the 1.7% increase in the nation overall.