Automatic Admission Policy Can Affect Student Housing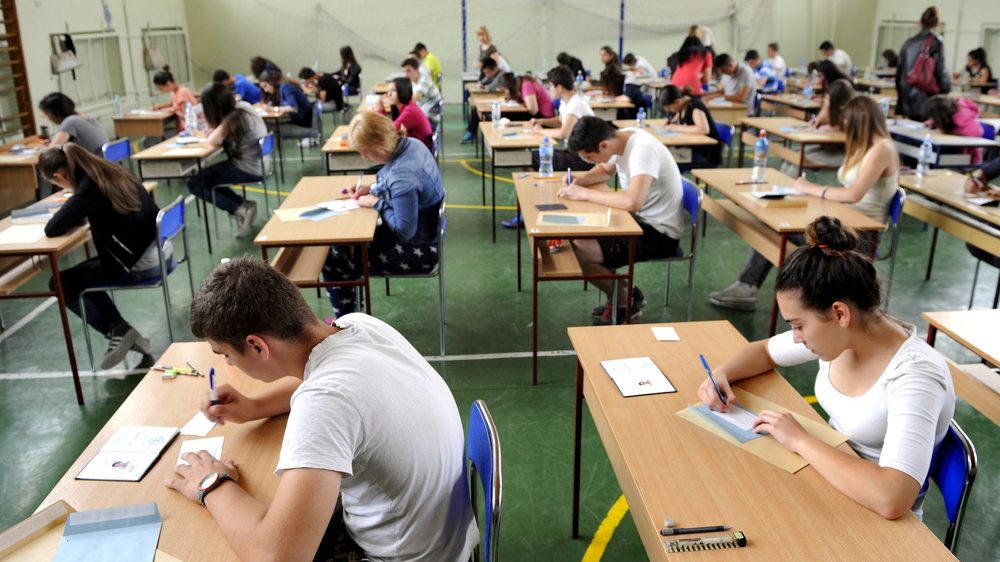 Gaining admission to the University of Texas at Austin will be a little harder for the freshman class of 2019, as the Texas Legislature further narrowed the automatic admission standard for the state's flagship university to students in the top 6% of their graduating class.
This year's and next year's freshmen have to be in the top 7% of their class, while the top 10% can gain automatic entry to the other state universities, including Texas A&M.
Texas is one of 10 states across the country with laws that provide automatic admission to high school graduates who achieve certain standards. While Texas uses primarily class rank to determine eligibility, other use one or more of rank, grade-point average or SAT/ACT scores to establish who gets in automatically.
The latest state to implement an automatic admissions policy, South Dakota, bases eligibility primarily on the Common Core-based Smarter Balanced assessment. The policy, which officially took effect in mid-September, promises general acceptance to the state's public universities to 11th-graders who record a score of Level 3 or 4 on English and math tests. Students are also eligible if they achieve an 18 or higher on the ACT.
These students might have to meet additional standards, depending on their chosen major.
Automatic admissions mean that state universities have a greater chance of growing enrollment – or at least meeting their enrollment objectives – while assuring those top students will be able to pursue a college education. And that enrollment affects student housing demand.
With the exception of some students at one university, automatic admission comes with no guarantee of state tuition assistance. Most of the states with the auto-admit policies are not among those with free tuition programs.
Florida International University is the only school in which a student can take advantage of both automatic admission and free tuition. The state's Talented Twenty program promises admission to at least one of 12 state universities to students in the top 20% of their class, submit an ACT or SAT score and complete 18 courses among those specified by the state.
If they go to FIU and have stated they won't have any expected family contribution, they would also qualify for the school's Golden Promise program, through which they will receive full tuition and fees as long as they maintain a GPA of at least 2.0.
Other states with automatic admission programs, according to the Education Commission of the States, are:
Arizona: High school graduates with a GPA of 3.0 or higher in 16 core courses, are assured admission to a state university.
Idaho: Students meeting or exceeding a changing benchmark GPA and test scores after their junior years will be pre-accepted into the state's eight public colleges.
Iowa: Students scoring above 245 on a proprietary state index that includes GPA, test scores, high school rank and number of core courses will be admitted to the University of Iowa, Iowa State University or Northern Iowa University.
Kansas: All high school graduates who have completed either the state's qualified precollege curriculum or the Kansas Scholar's Curriculum will be admitted to the University of Kansas with at least a 3.0 GPA, or to another state school with at least a 2.0 GPA.
Mississippi: Students with at least a 3.2 GPA and who have completed the state's College Preparatory Curriculum are guaranteed admission to a state university. Students with lower GPAs can gain automatic admission based on test scores and class rank.
Missouri: State universities are divided into four categories: Highly Selective, Selective, Moderately Selective and Open Enrollment. The University of Missouri is in the Selective category. An index adding class rank percentile and test score percentile is used to rank students. Those with a 140 index or a 27 ACT score gain admission to a Highly Selective school; a 120 index score or 24 ACT score nets a Selective school; a 100 index or a 21 ACT score would guarantee a Moderately Selective school.
Montana: Students will be automatically admitted to a state university with a GPA of at least 2.5%, class rank in the upper half and a test score of 20-22 (ACT) or 1,440-1,540 (SAT).
Automatic admissions provide an incentive for students to meet the criteria and give state universities a good boost in attracting the brightest students from their state. Which means increased student housing demand.