Austin Apartment Rents Flatten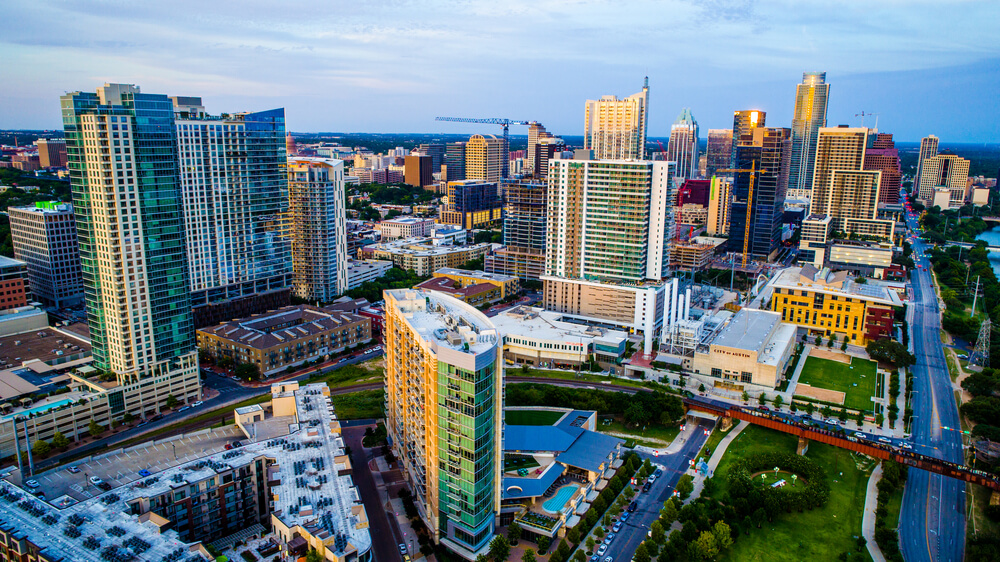 After Austin's apartment rent growth pace cooled during the first half of 2017, pricing power now is gone completely.
Stats from the Axiometrics data set show effective rents for new leases slipping 1.0% on an annual basis as of September. In the larger RealPage data set, annual rent change for all of 3rd quarter 2017 is positive, but just barely at 0.7%.
This Isn't Just a New Supply Story
With properties totaling 8,170 units completed in metro Austin during 2017's initial three quarters, lots of properties are competing for demand in that Class A product niche.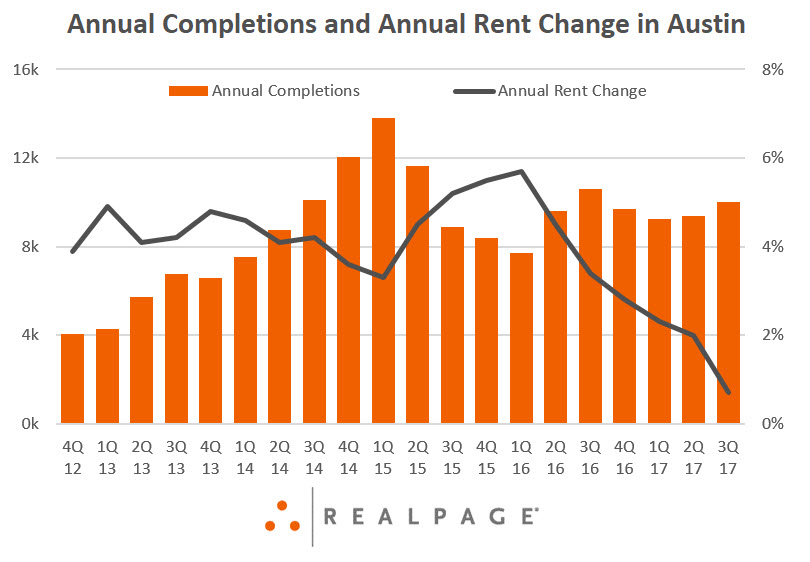 However, the real loss of performance momentum registers in Austin's Class B and C properties, rather than in top-tier product. Rents dropped a notable 2.1% in the metro's Class C stock over the course of the past year, according to the RealPage set of information. Price growth was held to just 0.4% in the Class B units. In contrast, Class A properties posted very solid rent growth of 4.1%, even with so much new product moving through initial lease-up.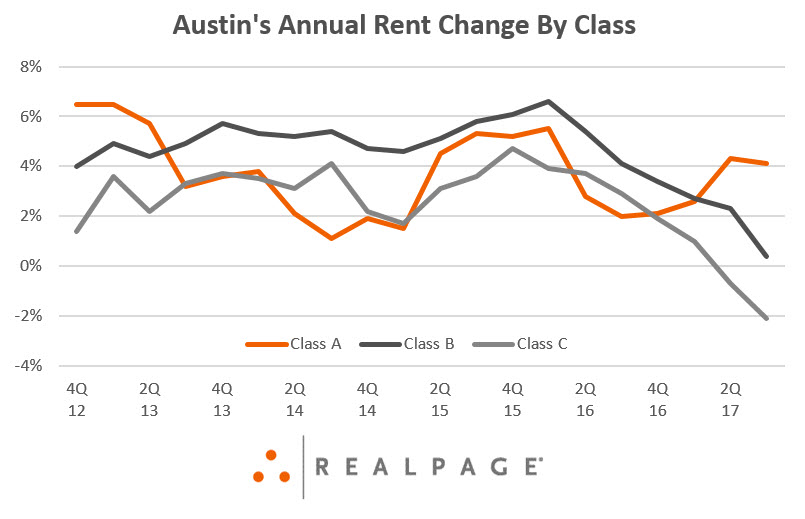 Occupancy results show those same differences by product sector, with occupancy backtracking in Class B and C communities but rising in the Class A niche.
The metro's overall occupancy rate now is at 94.5%, down 150 basis points (bps) year-over-year.
Downtown is the Standout Performer
In most metros experiencing deterioration in apartment market performance, the urban core is the trouble spot. The exact opposite pattern registers in Austin, as the downtown submarket well outperforms its counterparts across the suburbs. Influencing these results, downtown's stock is very heavy on the Class A product where rent growth is holding up best.
Annual rent growth in the Downtown/University area stands at 4.9%. Occupancy in that zone is at 95.6%, up 60 bps on an annual basis.
Helping the urban core do well, the Downtown/University submarket isn't an especially notable pocket of construction, at least for the moment. Completions to date in 2017 have been limited to fewer than 400 units, just 4% of the metro-wide total. Ongoing construction tallies at fewer than 1,000 units, only about 7% of the product underway in metro Austin.