April Performance Shows a Strengthened Student Housing Sector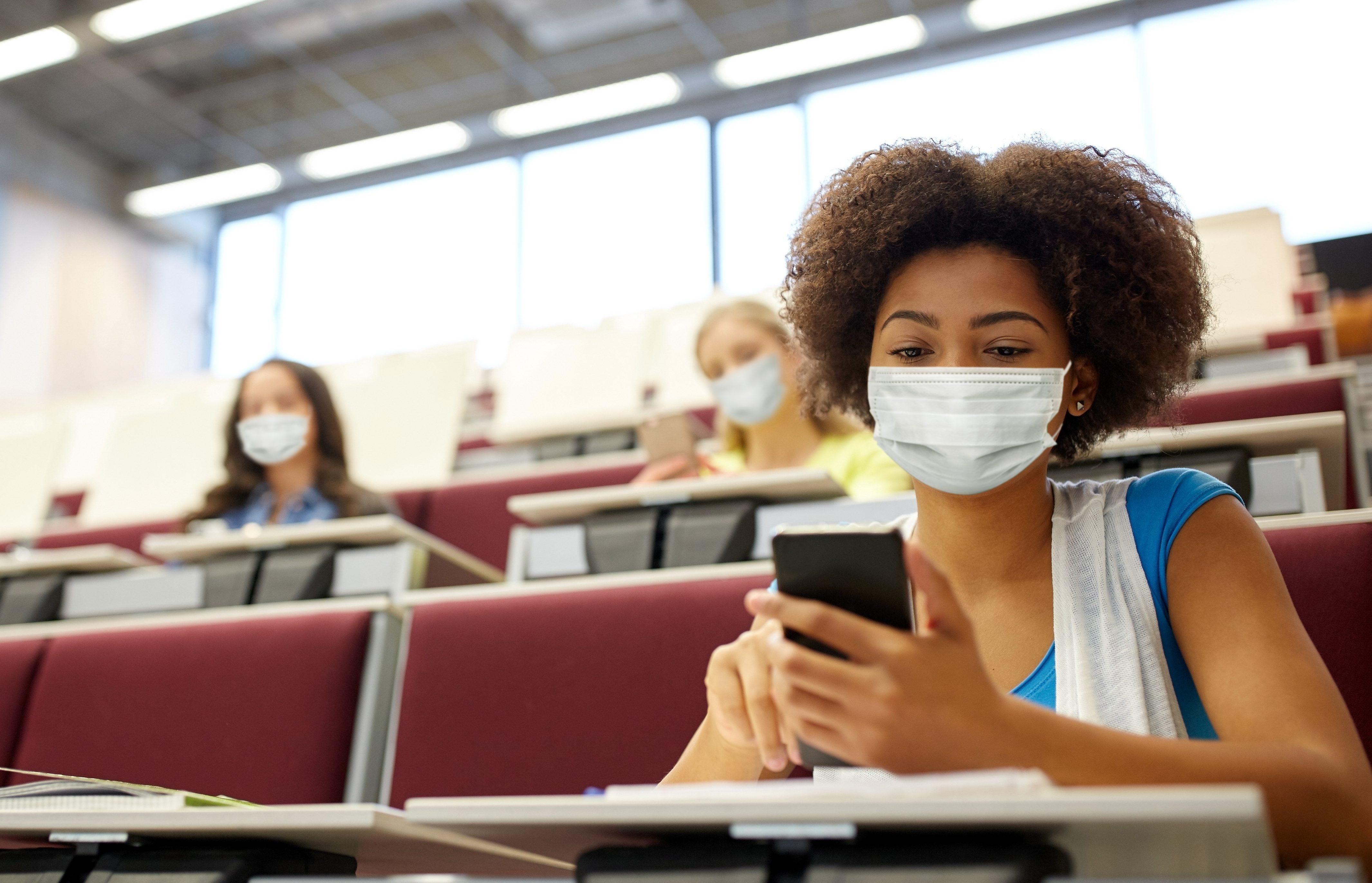 April proved to be the strongest month so far in the student housing sector's Fall 2021 leasing season, bringing significant improvement in several key metrics.
As schools announce reopening plans for the Fall 2021 academic year with a heavier emphasis on in-person learning, students and their parents appear more confident in committing to a lease. As a result, pre-leasing jumped nearly 10% between March and April, and modest rent growth returned, in a much-needed boost to an otherwise sluggish season.
As COVID-19 cases decrease and vaccines become more widely available, it seems possible that April could mark a turning point toward an improved leasing environment. Whether a last-minute leasing frenzy manifests in the next couple months remains to be seen, but April's results are encouraging.
As of April, 59.3% of beds at the core 175 universities tracked by RealPage had been leased for the Fall 2021 school year. That's a 9.4% jump from March's reading, which was also a 9.4% jump from February's rate. These were the largest monthly gains seen since March 2020.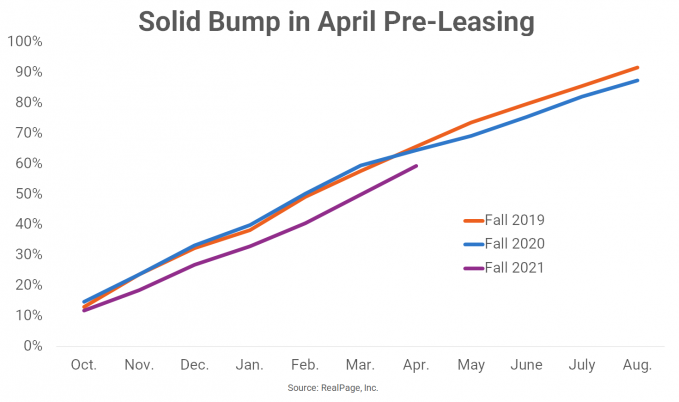 Pre-leasing still significantly trails past years' rates, but if monthly gains continue at this pace, that might not be the case for much longer. After March 2020, pre-leasing for the Fall 2020 school year softened as college campuses closed and uncertainty loomed.
In another positive sign, at least mild annual effective rent growth has returned across product at all distances from campus. After annual rent change hit 0% in March, rates ticked up 0.5% in April. Properties more than 1 mile from campus are seeing the strongest annual rent growth at 0.8%, followed by 0.6% growth in properties a half-mile to one mile from campus and 0.3% growth in properties within a half-mile of campus.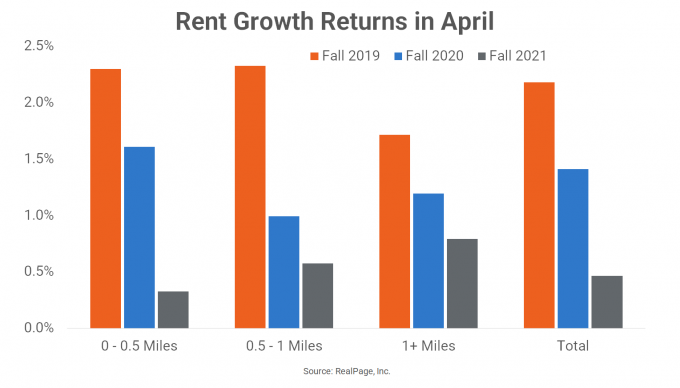 Another positive performance metric can be seen with in-place occupancy, or the measure of how many students are physically occupying their leased beds. Starting in March 2020, in-place occupancy fell slightly every remaining month of the school year. For the Fall 2020 school year, the opposite has been true. In-place occupancy had ticked up every month since August.