Apartment Retention Rates Surge Back Near Lockdown-Era Peaks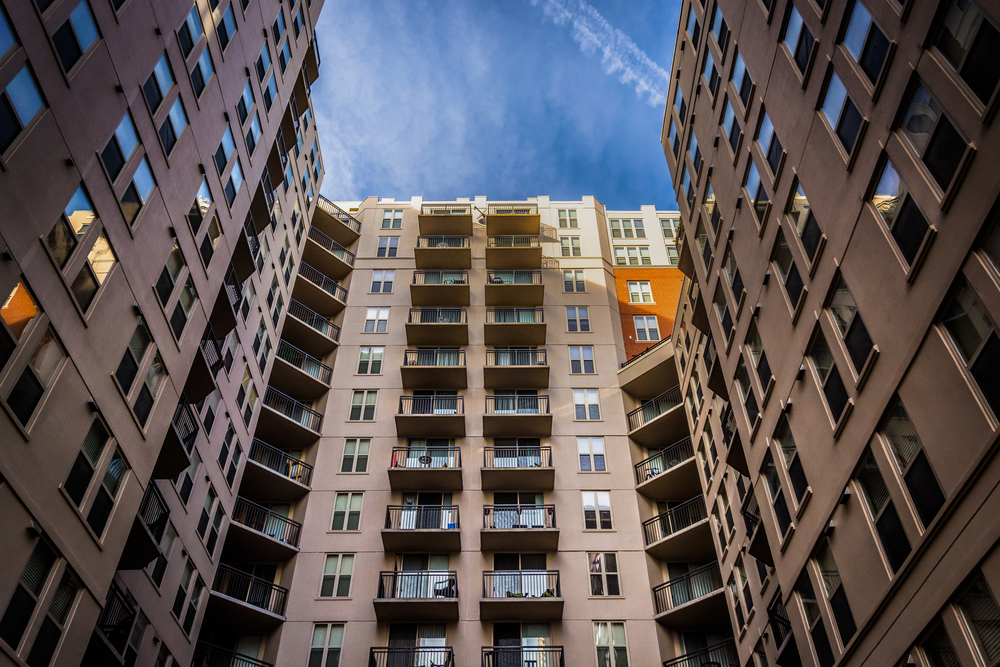 Apartment retention rates are soaring back to lockdown-era highs, as more renters are determining that staying in place is often the best and most affordable option – given a remarkable lack of alternatives for all types of housing and for all price points.
The share of renters choosing to renew expiring leases in August 2021 surged 4 percentage points year-over-year, the largest increase on record. That brought the overall retention rate to 57.2%, just shy of the historical peaks set during the height of the lockdowns in April and May 2020. The abrupt snap-back in retention over the last two months marks an abrupt turnaround from a pattern of normalizing retention rates seen since last summer.
What's driving the rebound?
Lack of Alternative Options
There's a lack of available inventory in all housing types – apartments, single-family rentals and for-sale homes. Apartment occupancy hit an all-time high of 97.1% in August. Single-family rental occupancy is at the highest level since 1994. And the number of active listings among for-sale homes remains far below normal.
Low vacancy and low listings mean few options. Simply put: Even if you want to move, there might not be attractive options. And if you do find an option, it'll probably cost more than you're paying today.
Renewing is Often the Most Affordable Option
Price growth for all housing options has reached multi-decade highs due to low availability. Apartment renters signing a new lease paid more than 18% above what the previous resident paid for the same unit – a record high roughly equaling the blistering pace of for-sale housing price growth. Rent growth in single-family homes also hit a record high of 12.7%.
All the rent growth numbers, though, reflect prices for renters signing a new lease. Apartment renewal rent growth is increasing at one-third the rate of new leases (6.3% as of August) – reflecting that property managers often charge less for a renter renewing their lease than they would a new occupant. That means that as renters look for alternative options, they're often finding the best deal is to stay put.
Acceleration of COVID-19's Delta Variant
The Delta variant has re-introduced some degree of caution and uncertainty. In periods of uncertainty, people often choose to stay put. We saw this last spring when COVID first hit, and it may be a factor again (although to a much lesser degree than the first two drivers).
Demand Rebound in Coastal Cities and Downtown Submarkets
One reason national retention rates were much higher in summer 2021 versus summer 2020: demand for urban core apartments. In summer 2020, retention rates plummeted to record lows – particularly in coastal gateway cities like San Francisco, Los Angeles, Seattle, New York, Boston and Washington, DC – due to closed offices, restaurants and activities last year. Retention rates (and occupancy) rebounded closer to normal levels in 2021, with the two hardest-hit metros – San Francisco (+15.2 percentage points) and New York (+14.6) – leading the way. Downtown neighborhoods in interior markets – including places like Phoenix, Tampa and Denver – showed similar patterns.
While retention rates increased more in urban submarkets (+6.2 percentage points) than in the suburbs (+4.6 percentage points), overall retention remains much higher in the 'burbs (58.7% to 51.0%) – which was typical even prior to COVID given the more transient nature of urban core renters.
What About Eviction Moratoriums?
We're often asked about the impact of eviction moratoriums (which were still in place nationally for most of the summer, and post Supreme Court ruling, remain local factors in some markets). Renters behind on rent are unlikely to count as renewals unless they've made special arrangements with the property manager.
But eviction bans do play an indirect role on today's crazy market. An eviction moratorium further limits availability during a period of high demand, which in turn drives up rents. That then translates to a more challenging environment for current renters to relocate or for new renters to find a place.