Most Apartment Residents Make Timely Rent Payments in June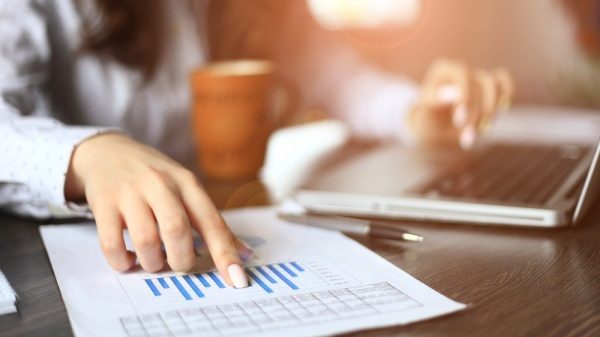 Monthly apartment rent collections continue to look good as of early June, according to the National Multifamily Housing Council Rent Payment Tracker data series. The research shows 80.8% of renters have paid June's rent as of June 6.
While that figure is 0.8 percentage points below the 81.6% share of renters paying their rent in June 1-6 in 2019, the shortfall is small relative to shifts in the economy's performance.
Information compiled by the National Multifamily Housing Council comes from five key property management software providers, including RealPage. The data set covers more than 11 million units.
Rent collections close to the normal figure were expected in June's data. Enhancements to unemployment benefits provided in the CARES Act are helping most who have suffered job loss to stay above water for the time being, and households appear to be placing rent payments near the top of their spending priorities.
Federal unemployment benefits of $600 per week – on top of the normal state payments that vary widely by location – are set to run through the month of July.
Challenges Build for Lower-Income Households
While overall rent payment results are encouraging, there's meaningful deterioration in the ability to meet rent obligations among those living in lower-priced Class C apartment product.
According to the information that RealPage provided for the NMHC's research efforts, the share of residents in Class C properties paying rent by June 6 was just 73.2%. That share is more than 10 percentage points under the collections volumes of 85.1% in the Class A projects and 83.9% in the Class B communities.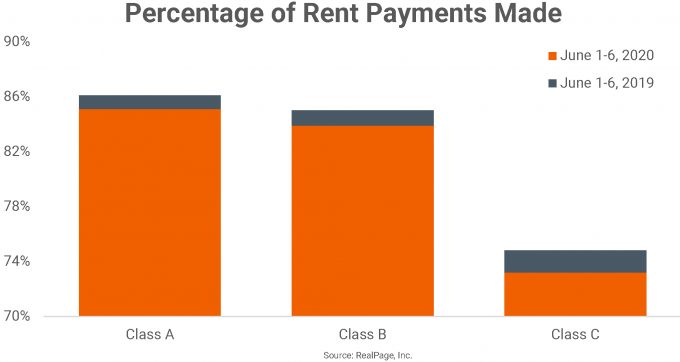 When the NMHC's Rent Payment Tracker was launched in April, Class C property collections were running a lesser 5 to 6 percentage points under results for Class A and B apartments.
With lower incomes and limited savings, any interruption in wages tends to lead to financial struggle for residents of Class C properties. Furthermore, some of these households hold the types of jobs that aren't eligible for unemployment benefits.
Previous Metro Payment Laggards Are Off to Slow Starts
Markets where the share of residents paying rent in May trailed national results included Baltimore, New Orleans, Las Vegas, Seattle and Los Angeles. Each of those locations again is under-performing the payment levels recorded in most other metros as of early June.
Markets where RealPage will be watching payment results closely for the rest of the month include almost the entire state of California. Early June payments are under year-ago results by roughly 2 percentage points in Riverside and Oakland, by some 3 to 5 percentage points in San Diego, San Jose, San Francisco, Anaheim and Sacramento, and by nearly 8 percentage points in Los Angeles.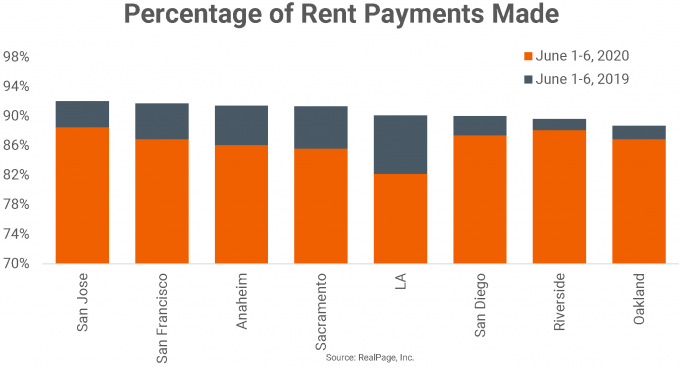 There's also some weakness as of early June in the year-over-year performance in the state of Iowa and in metro Cincinnati.
For a deeper discussion on the latest trends in rent payments plus insights in resident retention, leasing velocity and pricing achievement, join us Tuesday at 2:30 p.m. CST for a live webcast.